Ocean Spray and Captiv8's Craisins® Dried Cranberries Holiday Activation Named "Most Effective Influencer Campaign" Finalist in 2021 Effective Mobile Marketing Awards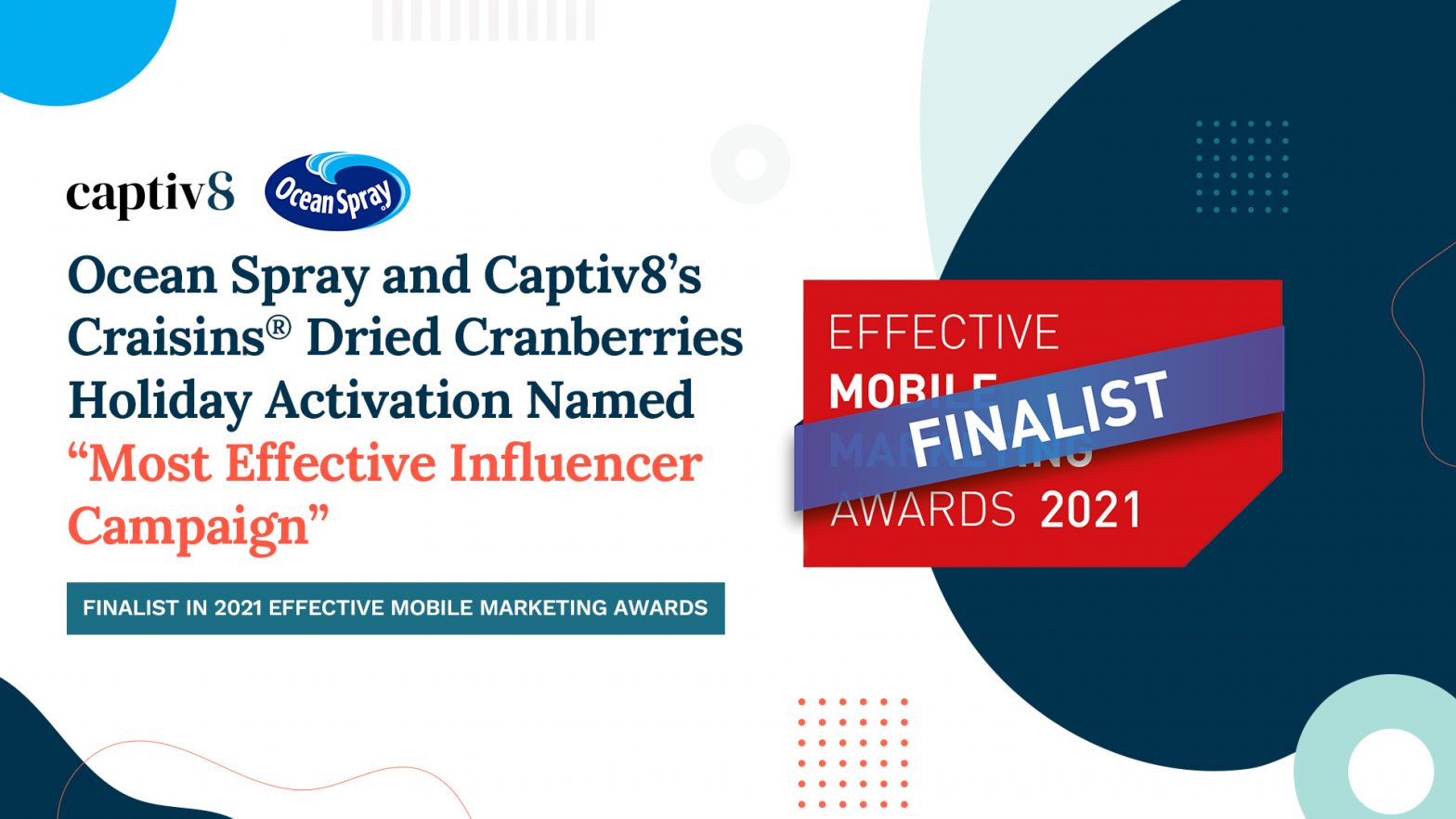 SAN FRANCISCO – October, 6, 2021 – Captiv8 is proud to announce that its work with Ocean Spray on its Craisins® dried cranberries 2020 Holiday Campaign has been named a "Most Effective Influencer Campaign" finalist in this year's Effective Mobile Marketing Awards.
For this particular influencer marketing strategy, Captiv8 and Ocean Spray were interested in driving brand and product awareness along with purchase consideration for Craisins® dried cranberries. To achieve this, Captiv8 partnered with food and lifestyle creators to produce content that showcased Craisins® dried cranberries as a key ingredient and holiday dish. To further demonstrate the value that influencer marketing efforts can have on a brand, Captiv8 also tapped Nielsen's Market Lift Study to better understand and measure the correlation between the Craisins® dried cranberries Holiday campaign and in-store sales at Walmart.
The campaign was focused on the concept of togetherness during the holidays. Content ranged from crowd-pleasing seasonal recipes for hosting, to holiday hacks to keep on hand, to putting a twist on a dish by adding Craisins® dried cranberries as a key ingredient. Content was also created to leave viewers with a clear call to action, encouraging them to view more recipe content at OceanSpray.com and purchase Craisins® brand line of products at Walmart so that viewers could recreate this dish for their next dinner party with friends and family.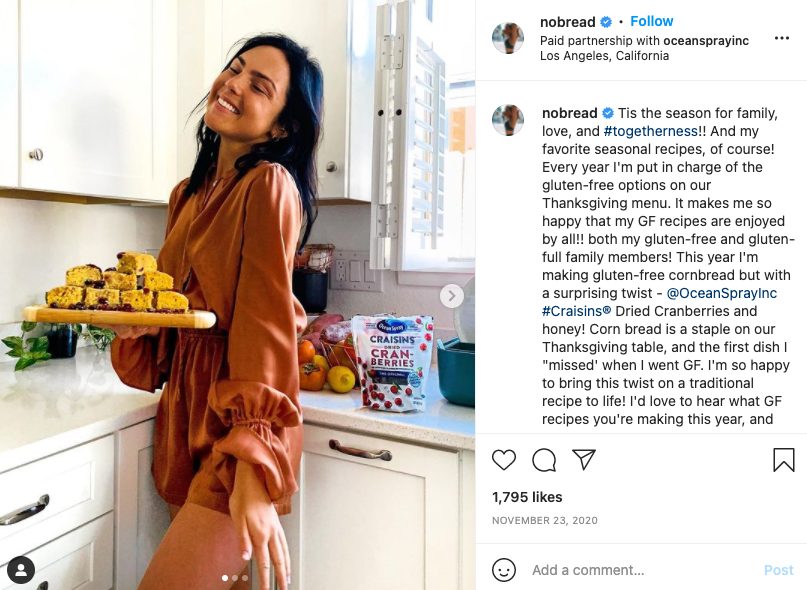 The results from the Nielsen study revealed that this campaign drove a significant 4.2% sales lift directly attributed to Captiv8's holiday activation. Further up the funnel of measurement, and according to data pulled through Captiv8's API partnerships and reporting capabilities, this campaign also resulted in 60 total posts, 22.5M impressions, nearly 16k clicks, 248k total engagements and an 80% positive sentiment score – which was 2x better than the set benchmark.
The Effective Mobile Marketing Awards, which launched in 2010, is dedicated to recognizing excellence in mobile marketing globally. Each campaign submitted is judged on four major criteria:

Strategy: evidence of a sound business strategy behind the development and launch of the campaign, platform, app or other marketing solution under scrutiny. What were the business goals the brand set out to achieve and how did the solution entered aim to meet them?

Innovation: evidence of originality and innovation, taking a different approach to solve an old problem.

Execution: evidence of how well the campaign or other solution was delivered and any challenges that were encountered whether in terms of developing the solution or targeting a particular audience segment.

Results: evidence of success.
Interested in creating your own award-winning campaign this holiday season? Reach out to our team at sales@captiv8.io or book a demo here. Visit Captiv8.io for more info!
About Captiv8:
Captiv8 is a full service influencer marketing solution that redefines end-to-end, inspiring you to think bigger, enabling you to plan smarter and empowering you to execute better. Through our intuitive workflow, brands can uncover actionable insights on trends, discover and vet influencers, seamlessly activate campaigns at scale, amplify branded content across the digital ecosystem, and prove business impact through our measurement dashboard. Our platform gives you the tools you need to build relationships and effective content, while our teams lend experiences and strategic services to steer you clear of common influencer marketing pitfalls.
About Ocean Spray:
Founded in 1930, Ocean Spray is a vibrant agricultural cooperative owned by more than 700 cranberry farmers in the United States, Canada and Chile who have helped preserve the family farming way of life for generations. The Cooperative's cranberries are currently featured in more than a thousand great-tasting, nutritious products in over 100 countries worldwide. Leading by purpose, Ocean Spray is committed to the power of good—creating good, nutritious food that has a direct and powerful impact for the health of people and planet. All for good. Good for all. For more information visit: www.oceanspray.com
# # #