Countdown to Black Friday: TikTok's Hottest Products Leading Up to the Big Day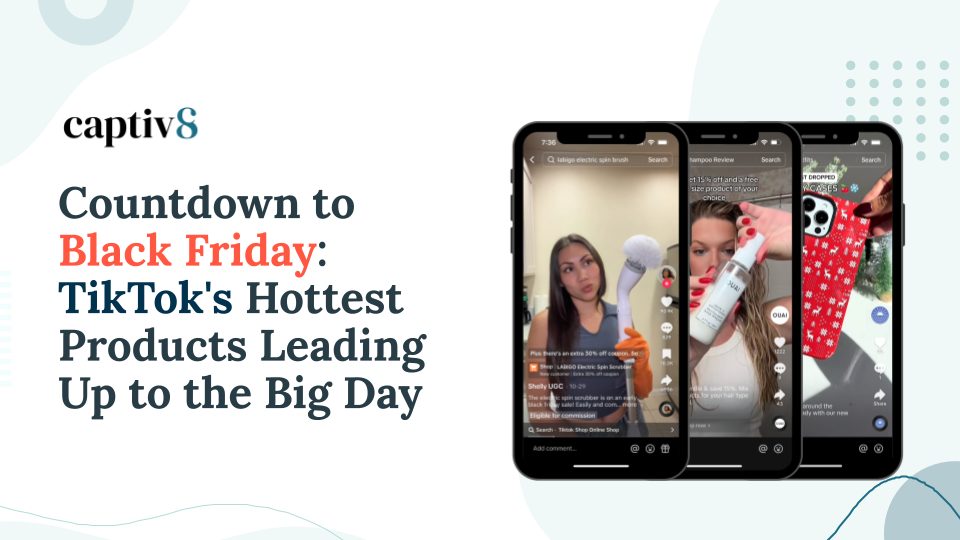 With Black Friday just around the corner, TikTok users are buzzing about the hottest products of the season. From fashion essentials to innovative gadgets, the social media platform has become a hub for discovering trending items. The hashtag #BlackFriday has garnered 2.01 million engagements in the past 30 days alone, showcasing the immense interest surrounding this shopping extravaganza. Over half of the contributors are female, with the most enthusiastic participants falling within the 25-34 age bracket. However, male engagement isn't far behind, accounting for a substantial 46.44% of the conversation.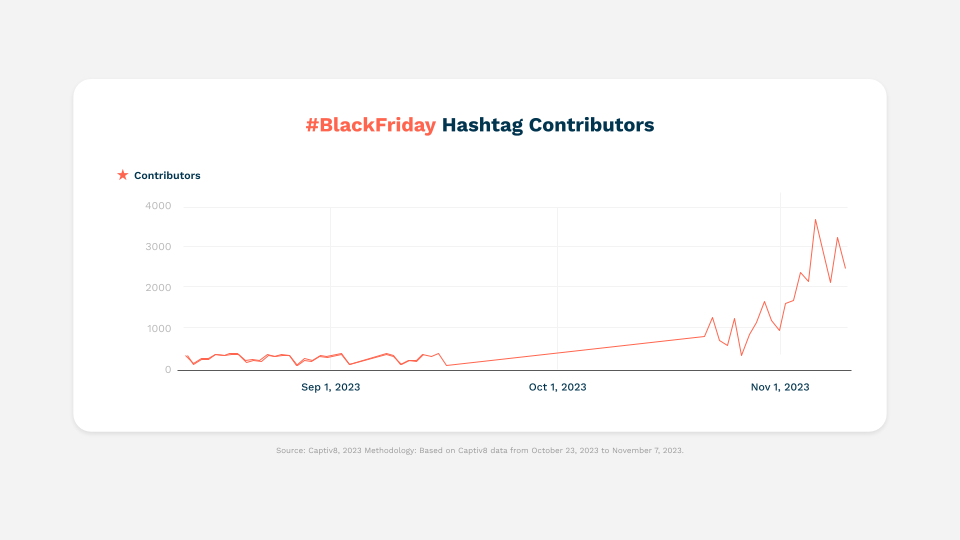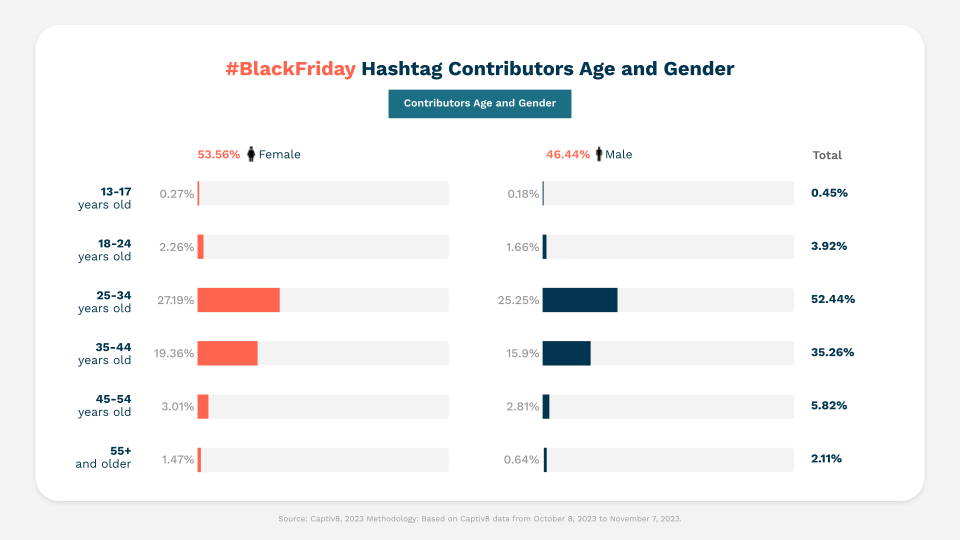 TikTok is expected to play a larger role this year with the introduction of TikTok Shop in September. In fact, 69% of TikTokers expect to spend most of their time on the platform over the holidays. These users are also 1.4 times more likely to make a purchase after seeing a product on the platform, emphasizing its significant influence on consumer behavior. Here are the top product categories and their popularity changes over the last 30 days, providing a sneak peek into what's likely to be in demand this Black Friday.
Top 10 Product Categories on TikTok
The Perfume Taking Over TikTok
Glossier You is a highly popular and cult-favorite perfume known for its unique ability to adapt to individual skin chemistry. It gained fame on TikTok and has one bottle sold globally every 40 seconds. Categorized as a "skin scent," it aims to enhance one's natural fragrance, providing a musky, warm, and familiar aroma. The perfume features top notes of pink pepper, middle notes of ambrette seeds, and a base of iris. Users have reported the scent evolving over time, with initial freshness gradually giving way to a deeper muskiness. Reviews rave about its allure, with some even sharing stories of attracting attention and compliments from others. Available in both spray and solid forms, Glossier You is priced at $68 for the spray and $30 for the solid, catering to those seeking a signature scent that truly embodies their essence.
Influencers like @peytonliveslife have played a significant role in promoting Glossier You on TikTok. Peyton's video showcasing the new larger size of the perfume has garnered immense traction, amassing over 1.7 million views. Her endorsement highlights the appeal and popularity of the fragrance within the online beauty community. This further attests to the product's widespread acclaim and its ability to resonate with a diverse audience. The influence of TikTok and its user-driven content has undoubtedly contributed to Glossier You's continued success and its status as a beloved fragrance in the beauty industry.
Fastest Growing Product Categories on TikTok
Electric Spin Scrubbers: The Viral Cleaning Craze Sweeping #CleanTok
Electric spin scrubbers have taken the cleaning world by storm, dominating #CleanTok and TikTok. In a viral TikTok video posted by Scott and Alexis Sivewright (@l13xos), they showcase the astounding transformation of their 7-year-old cushion flooring using a sonic scrubber purchased from Amazon. The LABIGO Electric Spin Scrubber, comes complete with various brush attachments and an extendable handle, offering versatility for cleaning floors, grout, bathtubs, glass, stone, tile, and more, all without the need to kneel or bend. Rechargeable and cordless, it offers the convenience of a seamless cleaning experience.
Influencers like @shellyugc have been instrumental in sustaining the momentum of electric spin scrubbers, showcasing their efficiency and endorsing their use to their followers. Their continued promotion of the product on platforms like TikTok has played a pivotal role in keeping the trend alive. An early Black Friday TikTok deal is now available on TikTok Shop, creating anticipation that the popularity of these scrubbers will only continue to surge. This exclusive offer is poised to attract even more attention, making it an opportune time for those seeking an efficient and convenient cleaning solution to make a purchase. The combination of influencer endorsements and special promotions creates a perfect storm for these scrubbers to maintain their status as a must-have cleaning tool.
Discover the Power of Captiv8: Elevate Your Brand This Holiday Season
Influencers have emerged as powerful catalysts in driving product sales, particularly during the Black Friday TikTok driven holiday shopping season. Their authentic and relatable content resonates with audiences, establishing a crucial sense of trust and credibility. Platforms like Captiv8 play a key role by empowering brands to uncover trends, identify and evaluate influencers, execute campaigns seamlessly, and measure business impact. By tapping into curated networks of creators, brands can amplify their messages and reach a wider audience. This strategic approach not only maximizes brand exposure but also nurtures authentic connections with consumers. Interested in learning more? Take a platform tour with Captiv8 today and unlock new possibilities for connecting with your audience.