10 Examples of Brands Leveraging Micro-Influencer Marketing Campaigns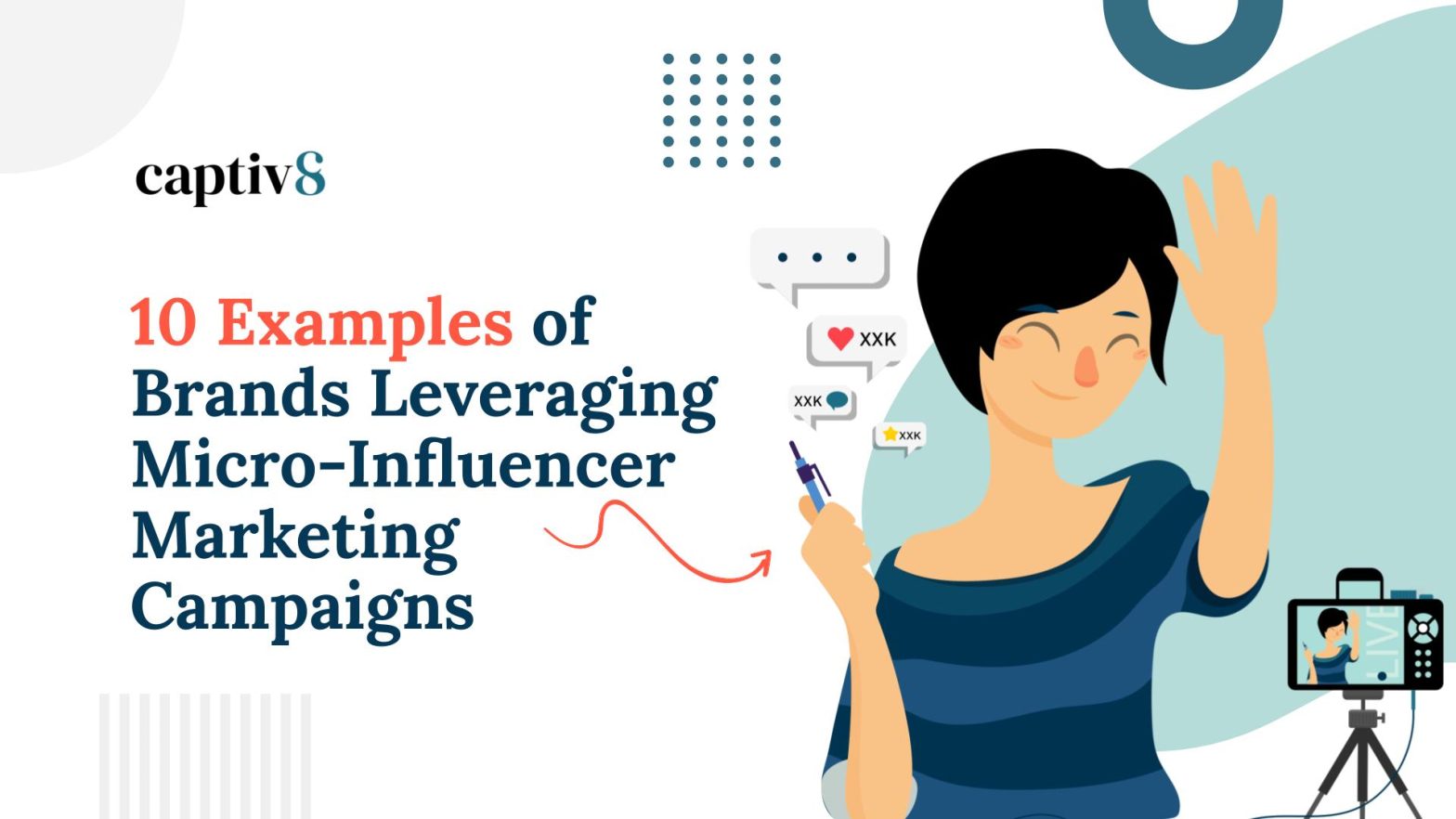 Influencer marketing has become an indispensable tool for brands seeking to connect with their target audiences in a more authentic and impactful way. Micro creators with smaller but highly engaged audiences of anywhere between 10,000 – 100,000 followers, have captured the attention of savvy marketers and are becoming an integral part of influencer marketing strategies. With an average engagement rate of 6%, higher than any other tier of creators, brands are increasingly turning to micro-influencers to achieve higher engagement rates, forge deeper connections with niche communities, and ultimately, drive more meaningful and effective results. Here are 10 examples of brands incorporating micro-influencers into their influencer marketing strategy:
Lululemon
Lululemon recognizes the power micro influencers harness and has used it to its advantage. The lifestyle brand created the Lululemon Influencer and Ambassador program in its efforts to build brand awareness and engage with its audience. By working with smaller creators who showcase a true interest in fitness and leading a healthy lifestyle, Lululemon has created a loyal community surrounding its brand. This strategy has worked very well for them as, between April 2019 and March 2020, micro-influencers have enabled them to net $86.1 in earned media value.
Glossier
Glossier has made great strides toward incorporating micro-influencers within its marketing strategies. Their focus lies on building and maintaining relationships with their customers and smaller creators and as a token of appreciation, they feature them rather than other celebrities or macro influencers in their campaigns. Additionally, they repost UGC to further create a tight-knit and loyal community.
Coca-Cola
Coca-Cola began its journey with recruiting micro-influencers back in 2018 when it activated 8 micro-influencers as part of its marketing initiatives in Belgium. The idea of introducing how Coca-Cola can fit into everyone's everyday life was further emphasized through the content created by the Belgian micro-influencers. This strategy accelerated their reach in Europe, and they have continued on this path since.
Walmart
Another advocate for utilizing micro-influencers in their marketing efforts is Walmart. They recognize that micro influencers have a niche yet highly engaged audience, and have leveraged them accordingly. Micro-influencers are now part of the mix alongside various other tiers of creators for Walmart, as their belief is that this strategy will assist them in efficiently reaching and engaging with different segments of their target audience.
Sephora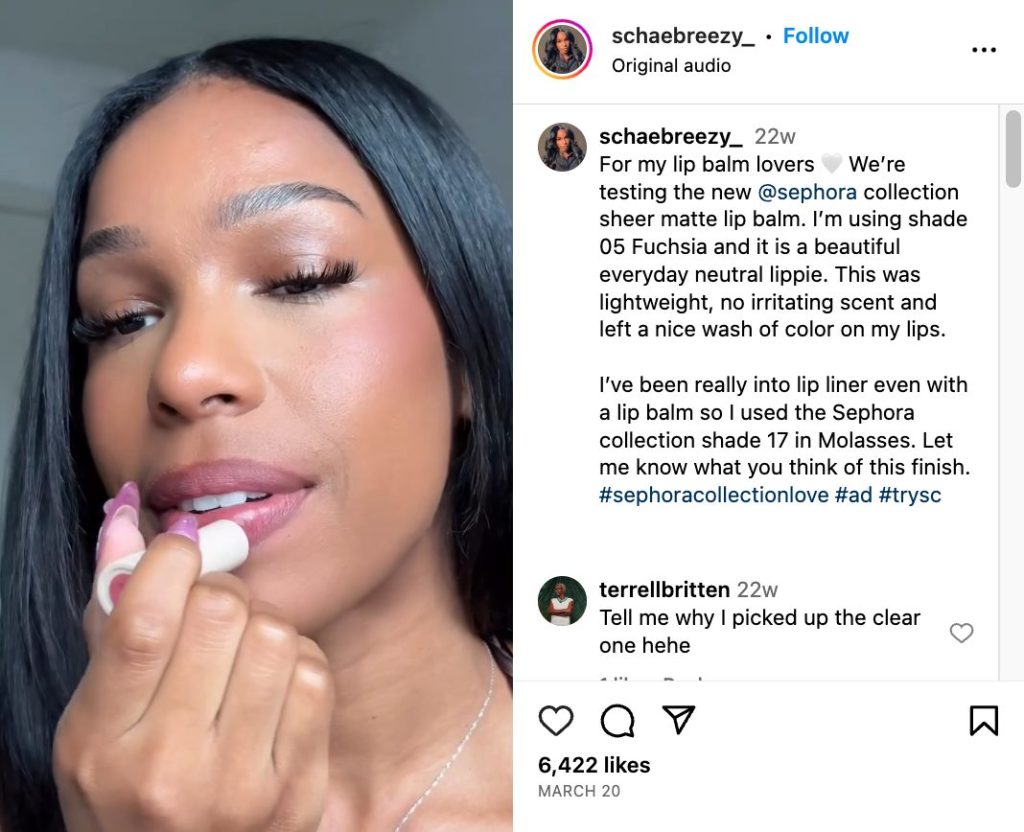 Global beauty retailer, Sephora launched the #SephoraSquad campaign in 2019, their first step towards a micro influencer marketing strategy. By creating this influencer partnership opportunity Sephora was able to tap into their micro-influencer audience who hone a passion for makeup and make them the new representatives of the company as brand ambassadors. This annual program has become a centerpiece of their marketing efforts and has driven a lot of engagement, Sephora was the 2nd most talked-about brand on YouTube in 2020.
Gillette
Gillette chose one of the most unique approaches to leverage the engagement of micro-influencers. By understanding that its own audience mainly comprises millennials and the generations preceding them, Gillette set their path on finding ways to interact with Generation Z and did so by activating female beauty influencers who would promote its Venus line. The group of influencers activated comprised nano influencers as well, which contributed to authentic and engaging content that was received well by their audiences. This campaign was attached with the very catchy hashtag #ChooseToSmooth and reached an engagement rate of 2.2% on average.
Hello Fresh
HelloFresh has had a vast history with influencer marketing since the beginning of its tenure, however, a campaign conducted in 2019 helped it truly embark on its micro-influencer activation journey. As an approach to building brand awareness for their brand in the UK, they activated 15 micro influencers alongside Davina McCall in a 3-week-long campaign that would showcase various HelloFresh Recipes. This campaign was accompanied by the hashtag #RefreshWithHelloFresh. With the help of these creators, this campaign generated 274% more impressions and won the 2020 Influencer Marketing Awards for Best Food and Drink Campaign and Most Effective Collaboration or Partnership.
Meller
The Barcelona-based sunglasses brand, Meller has had their eyes set on the influence of micro-influencers, as they have been part of its brand marketing strategy since the beginning of its tenure. Their website currently has a "Collaborations" page that features a carefully curated group of micro-influencers that have featured their sunglasses in their content. Meller has been able to reach a wider audience with the assistance of these creators present in the fashion, leisure, and travel industry as they have drawn trendy consumers by giving their products life in their content.
LaCroix
This well-renowned beverage firm has always set itself apart from its competitors by activating micro-influencers. Seeing as Millenials comprise almost the entirety of their audience, LaCroix made it their mission to resonate with them through authentic and engaging content. By gifting complimentary coupons to various micro-influencers LaCroix was able to achieve UGC that were accompanied by branded hashtags such as #LaCroixlove and #LiveLaCroix. They even collaborated with nano influencers with less than 1K followers.
Macy's
Macy's, one of the largest department store chains, has also recognized the value that micro-influencers hold. Their first initiative toward onboarding micro-influencers was relying on their own store employees to play the role of one, however, COVID-19 took a huge toll on their overall sales as people were no longer able to visit their stores. This prompted Macy's to expand their e-commerce presence and activate micro-influencers as part of their Style Crew ambassador program. Their hope with this is to provide content creators an opportunity to build their personal brands while providing Macy's shoppers with an engaging online experience.
Conclusion
In conclusion, these 10 brands have activated micro-influencers in their overall marketing efforts and cracked the code to maximize their engagement and reach as a result, paving the way for long-lasting connection and sustainable growth. Brands who work with micro-influencers can leverage the authenticity, niche expertise, and high levels of engagement that they offer, and tap into a more receptive audience that is genuinely interested in your products or services. Unlock the power of micro-influencers by taking a platform tour of our award-winning creator discovery today, and identify the creators you want to partner with!