Yak Gertmenian Joins Captiv8 as Head of Creative Strategy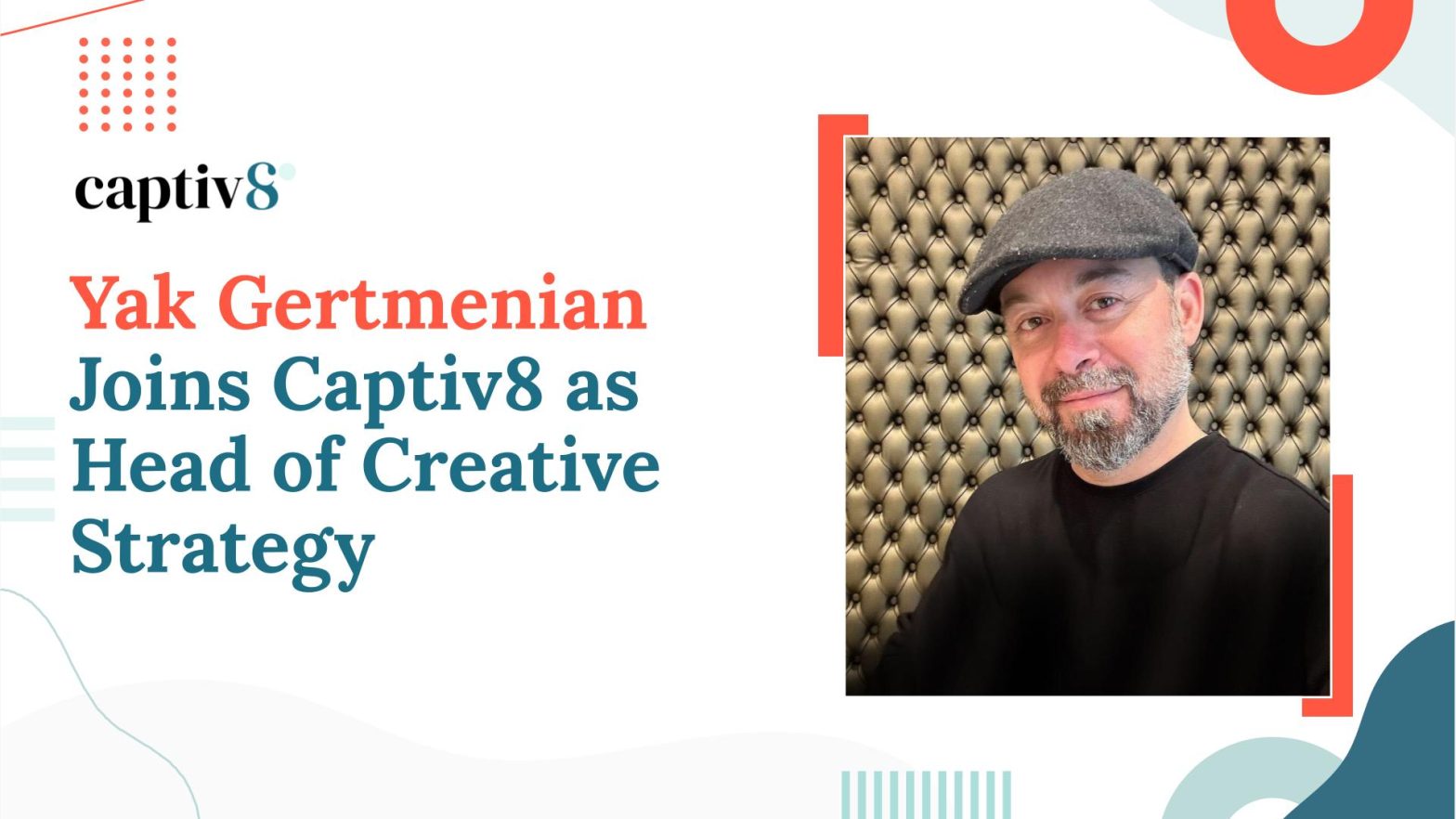 Step into the world of Yak, the visionary Head of Creative Strategy for Captiv8, the unrivaled platform driving the Creator Economy. With an extraordinary career trajectory and creative achievements, Yak has left an indelible mark in the industry, blazing trails of innovation at Linqia, AOL/Verizon Media Services in similar capacities before his ascent to Captiv8.
But Yak's journey is far from ordinary. Fueling his entrepreneurial spirit, he co-founded Social Method, a social media data analysis company that disrupted the industry landscape. Before that, he set the fashion world ablaze with his flair for aesthetics and design, leaving an imprint on prestigious brands like AG Jeans and others.
Beyond his professional triumphs, Yak is a thought leader across the global stage. His magnetic presence has graced renowned events such as CES, Cannes, and Mobile World Congress, where he has challenged the status quo, inspired audiences, and driven unparalleled creativity with his unique perspective.
In the world of business, Yak's name is synonymous with strategic brilliance and transformative leadership. Fortune 500 companies have trusted him with shaping and guiding their marketing strategies, while startups like Social Method have thrived under his visionary guidance.
A true advocate of growth, Yak thrives on the creative process behind a good story, forging strategic partnerships, and nurturing the development of dynamic teams. Having led global organizations, he understands that leadership is a journey, honed over time and practiced at every new opportunity that presents itself.
For further coverage, check out AdAge's People on the Move!