Driving Conversions with Influential Creators: Mother's Day Influencer Marketing Strategies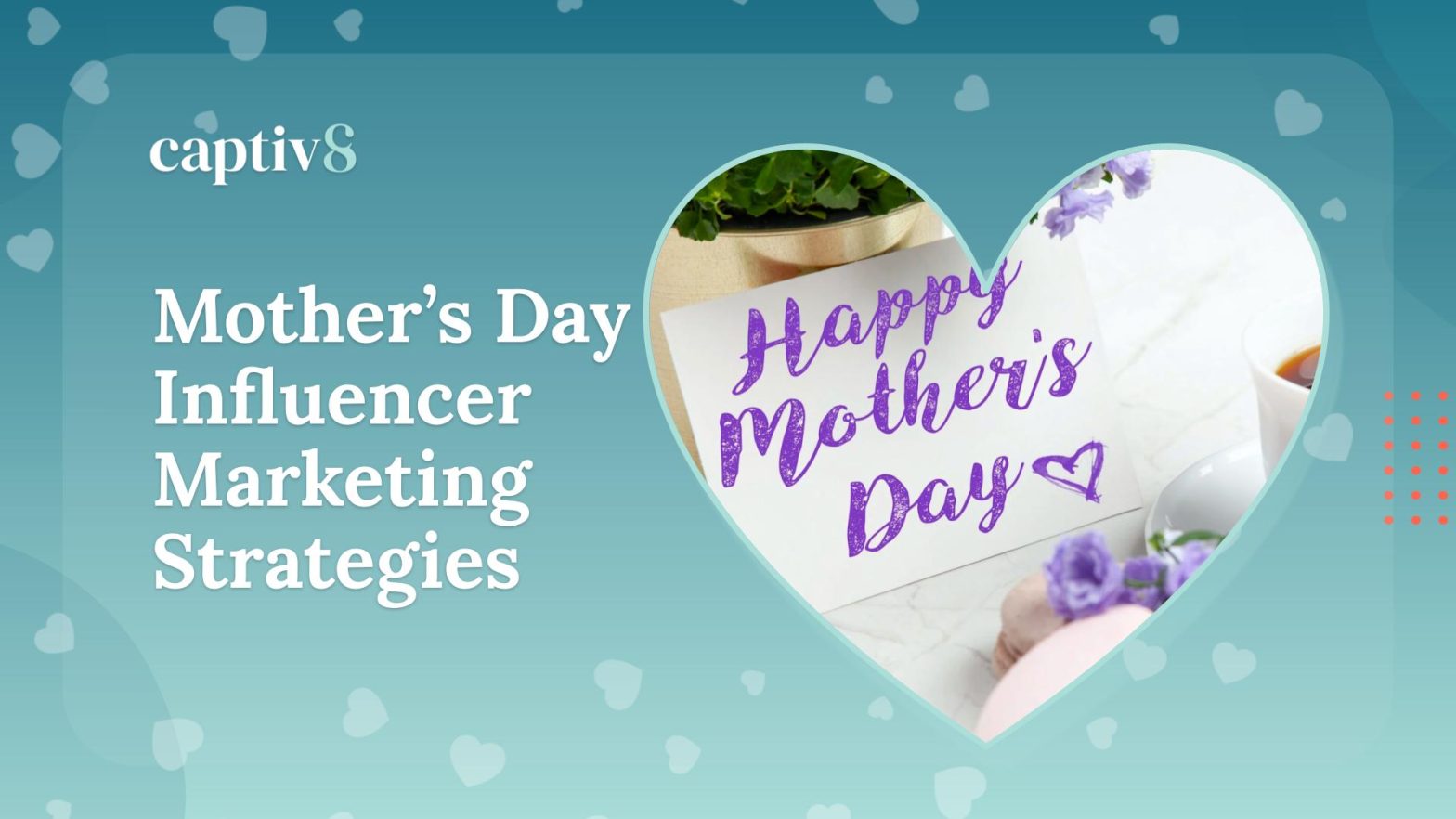 With Mother's Day right around the corner, have you already planned out your influencer marketing strategy? Here is how to build an effective influencer marketing strategy for Mother's Day from discovering creators for influencer campaigns to driving conversions with influential creators.
Why is Having a Mother's Day Influencer Marketing Strategy Important?
Using effective influencer marketing strategies is especially important for Mother's Day campaigns for a variety of reasons:
Gift-Giving: Any time that there is a seasonal event that involves purchases, there are sure to be brands vying to be top of mind. Influencer marketing helps your brand stand out amongst consumers.
Trust: For many, creators on social media are likable and trusted voices within their respective niches. Partnering with creators who already provide a level of trust can be particularly valuable when providing Mother's Day gift ideas, where consumers may be looking for recommendations from the people that they trust.
Authenticity: Partnering with a creator provides a personal approach to reaching consumers. Creators can showcase your brand or products in a way that resonates with their audience, making it more likely that consumers will recognize and engage with your brand.
Emotional Connections: Mother's Day is a sentimental holiday that often elicits strong emotions from consumers. Influencers can tap into these emotions by sharing personal stories or experiences, which can help your brand connect with consumers on a deeper level.
Overall, influencer marketing can help your brand reach a targeted audience with a message that resonates and feels authentic, with the ultimate goal of driving sales and helping you achieve your Mother's Day marketing goals.
Identifying Your Target Audience
In order to launch any successful influencer marketing campaign, you must first identify your target audience. Mother's Day offers a unique opportunity for brands to think creatively. As a whole, Mother's Day is a time in which Mothers are celebrated, however, no two Mothers are the same. Through the right influencer marketing strategies, brands can target those shopping for Mothers with unique and niche interests. As a brand, if you already know your target audience, then you've got a head start. However, if you need to identify your target audience, some common demographics used to determine a target audience can include; location, age, interests, and income.
Crafting Your Mother's Day Campaign Messaging
Crafting messaging for a Mother's Day influencer marketing campaign requires a thoughtful and strategic approach that considers the sentimentality of the holiday and the values of your brand. Start by identifying your target audience and the key emotions and values that your brand wants to convey to them. Consider using storytelling to create a deeper emotional connection with your audience, showcasing how your products or services can help celebrate and honor the special women in their lives. Be authentic in your approach, working with influencers whose values align with your brand and whose content is consistent with your messaging. By following these guidelines, you can craft thoughtful messaging for a Mother's Day influencer marketing campaign that effectively engages your target audience, inspires them to take action, and ultimately helps you achieve your marketing goals.
Discovering the Right Creators for Your Mother's Day Influencer Marketing Campaigns
Now that you have identified your target audience and messaging, the next natural step is to discover the right creators to partner with for your influencer marketing campaigns. Partnering with the right creators is arguably the most important step to the success of any influencer marketing strategy as they are the ones who will be sharing your brand message with their audience. Using the information gathered on your target audience, you will want to partner with a creator who resonates with your target audience, not necessarily just a creator with the most possible reach. Through an influencer marketing platform, you can take this info to identify whether or not a creator resonates amongst the right demographics.

One of the key reasons mentioned earlier as to why influencer marketing is so important to Mother's Day is trust and authenticity. Consumers on social media are aware of brand deals and are quick to identify when a partnership seems odd or off-brand for a creator. Vetting a creator to determine whether or not they are the right partner for your brand is key. You can do this by getting to know the creator's content, tone of voice, and brand partnerships they have worked on in the past.
One way to speed up the influencer discovery process is through the use of an influencer marketing platform. Find out how to identify the top influencer technology solutions to fit your needs! By leveraging a platform like Captiv8, brands will have access to millions of influencers within a creator database. Additionally, brands will have the power to filter through creators based on advanced demographic filters to help you find the perfect fit. The right influencers for your Mother's Day campaign will be those that match the tone of voice for your campaign messaging to come across authentically amongst their audience. Interested in checking out an influencer marketing platform's discovery features in real time? Book a demo to see more today.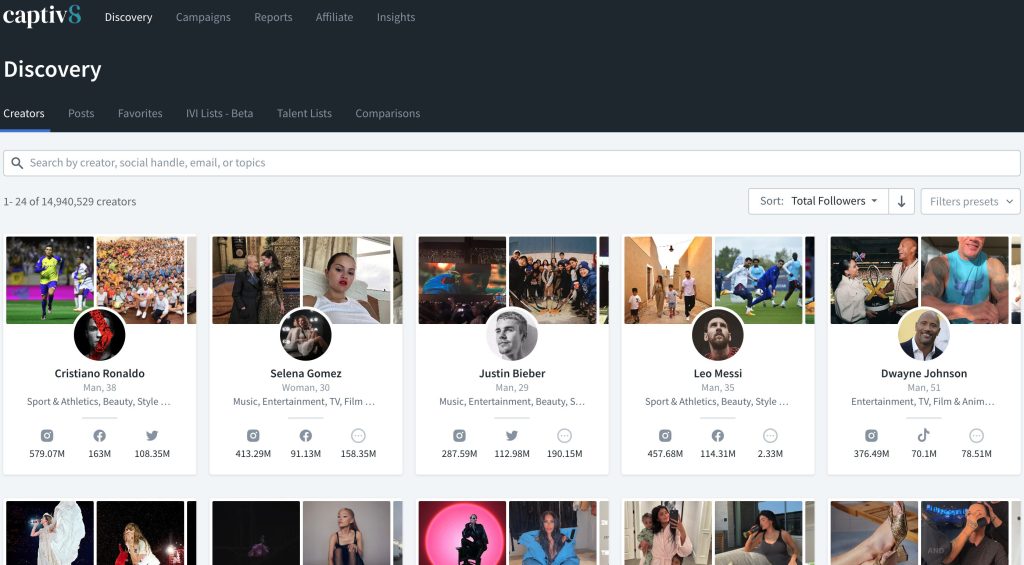 Building Creator Relationships
As you work on an influencer marketing campaign, keep in mind how you're communicating with these creators. Communication between all parties, whether it be brands, agents, or creators is key to building ongoing relationships. Interested in learning how to enhance your creator communication efforts moving forward? Check out this upcoming webinar with an Instagram industry expert for more info. With the goal of authenticity in mind, building ongoing creator relationships for long-term partnerships are mutually beneficial for resonating with users on social media.
Measuring Success
Measuring the success of a Mother's Day influencer marketing campaign is crucial to determining the effectiveness of your strategy and making data-driven decisions for future campaigns. Start by identifying your key performance indicators, such as engagement rates, click-through rates, conversions, sales, or revenue generated. Then, track these metrics throughout the campaign and compare them to your benchmarks or previous campaigns to assess their success. Additionally, monitor the influencer's performance, analyzing their reach, engagement, and impact on your brand's online presence. Keep in mind that success can also be measured qualitatively, such as through the sentiment of the feedback and reviews from customers. By leveraging an influencer marketing platform like Captiv8, you'll have the capability to measure sentiment scores to identify how well perceived your branded content is. Lastly, take note of any lessons learned and feedback received to improve future campaigns. By continuously monitoring and measuring the success of your Mother's Day influencer marketing campaign, you can make data-driven decisions and refine your strategy to drive even greater results in the future.
Conclusion
In conclusion, building effective influencer marketing strategies come down to a few factors of planning. First, you must identify your target audience before crafting your campaign messaging directed at that audience. Next, you must identify the right creators to partner with who align with your campaign messaging and that reach your target audience. Lastly in order to determine if a strategy is effective, is to measure campaign performance. For example, if the goal of your campaign was to convert, was your campaign driving conversion with the help of influential creators? Interested in learning more about influencer marketing strategies, discovering creators for influencer campaigns, and influencer tech platforms? Reach out to us today!
About Captiv8
Captiv8 is a full-service influencer marketing solution that redefines end-to-end, inspiring you to think bigger, enabling you to plan smarter, and empowering you to execute better. Through our intuitive workflow, brands can uncover actionable insights on trends, discover and vet influencers, seamlessly activate campaigns at scale, amplify branded content across the digital ecosystem, and prove business impact through our measurement dashboard. Our platform gives you the tools you need to build relationships and effective content, while our teams lend experiences and strategic services to steer you clear of common influencer marketing pitfalls.