What is Lemon8? Everything You Need to Know About the New App from ByteDance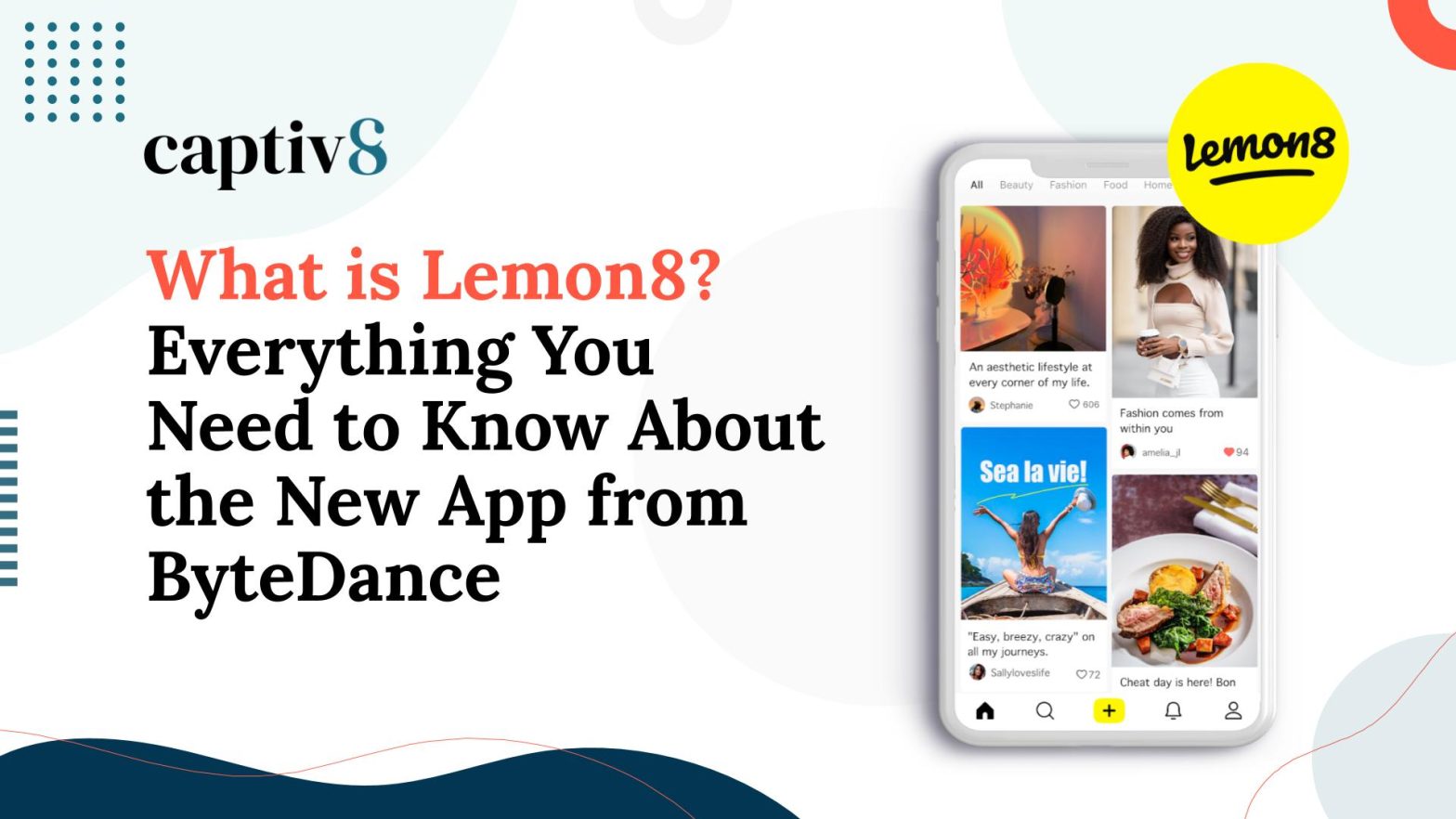 It's rare to see a social platform come along that is an industry and global disrupter like TikTok has been. TikTok parent company, ByteDance, recently launched Lemon8 in the US and UK. Lemon8 is reportedly paying creators to post on the app, which is not a new strategy as the social platform looks to attract creators and users. Snapchat Spotlight and YouTube Shorts have both famously launched similar initiatives in recent years to attract user adoption. So what is Lemon8 and will it follow in TikTok's footsteps to become a market disrupter?
What is Lemon8?
Simply put, Lemon8 is an incredibly shopper-friendly social media platform. With social commerce sales estimated to reach $1.3 billion in 2023, Lemon8 is entering the Western market at an ideal time. Through Lemon8, users are able to tag every product within a post to share the brands and prices of every item with their audience. With Instagram set to remove its live shopping feature in the near future, it's possible that Lemon8 will fill a gap in the social commerce market for consumers.
How Popular is Lemon8?
Although not many statistics are currently publicly known about Lemon8's audience, it has been stated that in March 2022, Lemon8 reached over one million downloads in Japan. Additionally, according to App Intelligence, Lemon8 ranked among the top 10 most downloaded Chinese overseas mobile apps in July of 2022.
Lemon8 Influencer Marketing Predictions for 2023 and Beyond
Live shopping has not quite caught on in the US as in Asia, with live-stream shopping estimated to be worth $600 billion in China in 2023. Does ByteDance know the secret to live shopping success? Here are two influencer marketing predictions for Lemon8 in 2023 and beyond:
1) Brands Will Flock to Lemon8
The first key domino that must fall for brands to flock to an app is user adoption. Are their consumers on the app? Although we are unsure of Lemon8's exact usage stats at the moment, if they are able to build a dedicated user base, brands will follow.
2) Lemon8 Will Become a Key Player in the Affiliate Marketing Space
An app built on social commerce's success will likely cement itself as a performance-based influencer favorite. If the app is able to solidify itself as a widely used social media platform, Lemon8 will position itself as a go-to for performance-based campaigns such as affiliate marketing.
Conclusion
In conclusion, ByteDance's latest project is still in its early growth stages. While it is too early to tell whether or not the app will stick and become successful like its sister company, TikTok, the possibilities are endless. The app looks to capitalize on social commerce and could become an influencer marketing favorite if all goes according to plan. Interested in launching your own social commerce influencer campaign? Chat with a specialist today!
About Captiv8
Captiv8 is a full-service influencer marketing solution that redefines end-to-end, inspiring you to think bigger, enabling you to plan smarter, and empowering you to execute better. Through our intuitive workflow, brands can uncover actionable insights on trends, discover and vet influencers, seamlessly activate campaigns at scale, amplify branded content across the digital ecosystem, and prove business impact through our measurement dashboard. Our platform gives you the tools you need to build relationships and effective content, while our teams lend experiences and strategic services to steer you clear of common influencer marketing pitfalls.