3 Campaigns to Draw Inspiration from for Black History Month 2023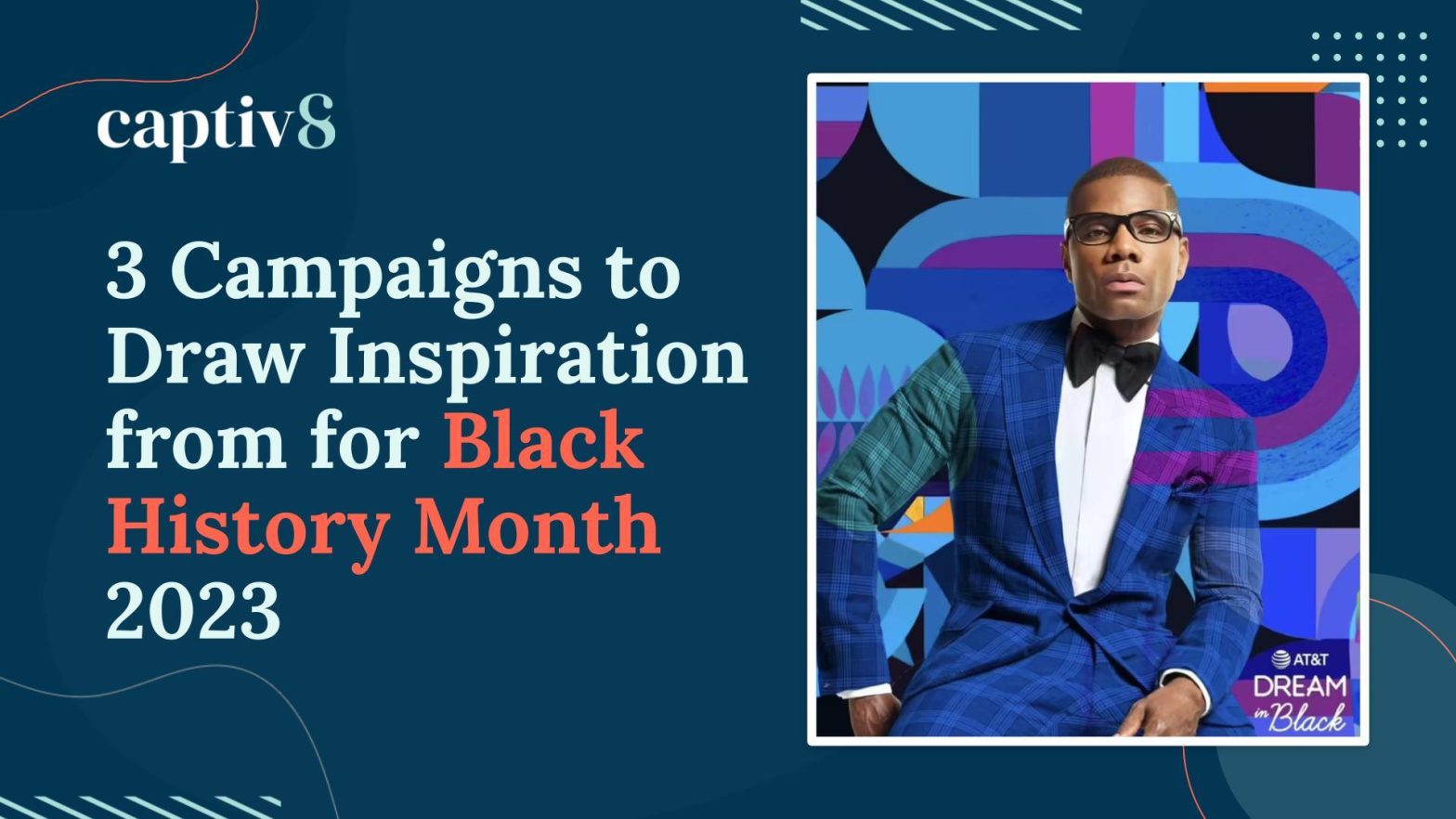 While Black History Month 2023 is a time of year in which many brands pay close attention to diversity and inclusion, it is not a time for tokenism. At Captiv8, we are striving to help build an equitable creator marketing landscape with equal opportunities for all and an emphasis on year-round diverse representation. As a minority-owned business; diversity, equity, and inclusion are core values for our organization and are embodied in year-round initiatives such as our Cr8 Change Program, Influence Change Grant, and much more.
As previously mentioned, DEI is a year-round affair. If you are struggling to find the right time to jump in and join the DEI conversation, consider referencing a seasonal marketing calendar to identify the timely moments that matter to your brand. If you believe Black History Month to be the right time for your brand to join the DEI conversation, here are a few expertly run campaigns to draw inspiration from:
AT&T's Dream in Black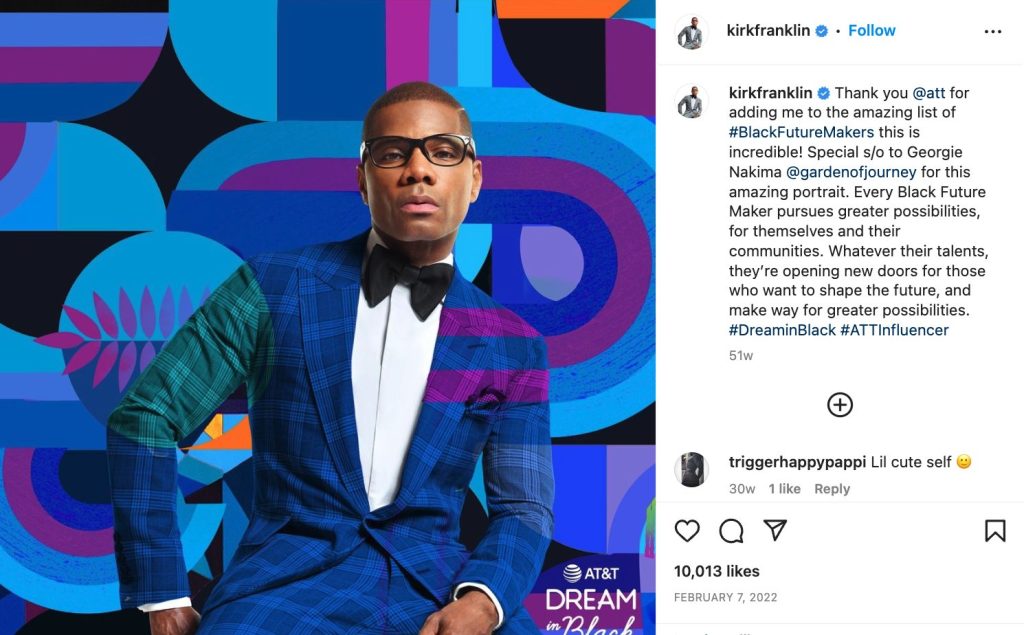 An example of a brand that has taken a year-round commitment to build an equitable landscape is AT&T through its Dream in Black campaign. Through Dream in Black, AT&T partnered with multiple macro and mega-influencers who are alumni of HBCUs to raise awareness for the campaign. The end result of the campaign was to award and support 25 students from HBCUs who are making a positive impact in their communities with mentorship opportunities, along with "5G's" ($5,000). Through Captiv8 insights, we found that the content was incredibly well received by fans of activated influencers across Instagram, Facebook, and TikTok, driving 88.51% positive sentiment and delivering over 16M impressions! Ultimately, the campaign was a prime example that a cause for social good resonates amongst audiences and drives results!
Target's Beauty of Us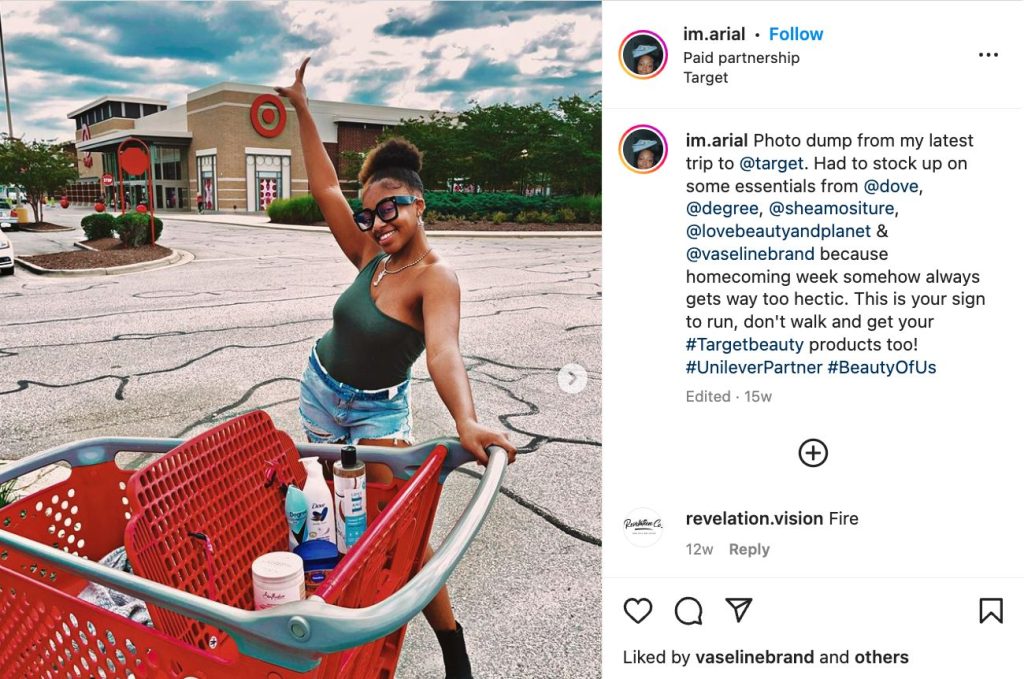 One brand that picked a key moment for their brand to join the discussion was Target. For Homecoming 2022, Target activated eight micro and mid-tier influencers that are currently enrolled at or are alumni of HBCUs to produce 66 sponsored posts across Instagram and Facebook. The creators shared their favorite products from Target that they'd be using for HOCO weekend. Through Captiv8 insights, we found that the content for this campaign was also incredibly well received by fans of creators across Instagram and Facebook. In fact, the campaign drove a 93.87% positive sentiment and over 110K impressions!
Dick's Sporting Goods' #differencemakers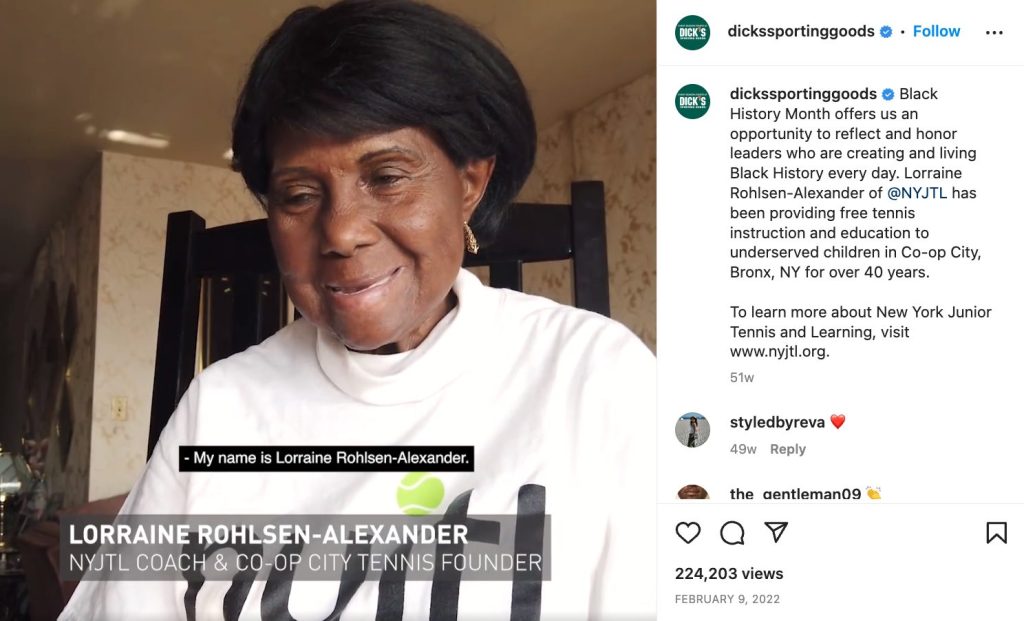 Another example of a brand that launched a campaign authentic to them for Black History Month was Dick's Sporting Goods. Last year, the brand launched its #differencemakers activation to spotlight and support Black-owned organizations from underprivileged communities that are supporting Black youth sports. Through their initiative, Dick's highlighted New York Junior Tennis & Learning, Harlem Lacrosse, Downtown Boxing Gym, and The SEAD Project on their Instagram and also donated $25,000 to each organization to support their efforts.
Conclusion
In conclusion, Black History Month 2023 is a time to celebrate the Black community, it is not a time to join the conversation for the sake of doing so. Acts of tokenism are not likely to be perceived well, as a result, brands should strive for year-round DEI initiatives. Brands such as AT&T, Target, and Dick's Sporting Goods have demonstrated examples of well-received seasonal campaigns. Interested in planning your next DEI campaign? Reach out to us today!
About Captiv8
Captiv8 is a full-service influencer marketing solution that redefines end-to-end, inspiring you to think bigger, enabling you to plan smarter, and empowering you to execute better. Through our intuitive workflow, brands can uncover actionable insights on trends, discover and vet influencers, seamlessly activate campaigns at scale, amplify branded content across the digital ecosystem, and prove business impact through our measurement dashboard. Our platform gives you the tools you need to build relationships and effective content, while our teams lend experiences and strategic services to steer you clear of common influencer marketing pitfalls.