Influencer Marketing Trends: Three Trends to Expect in 2023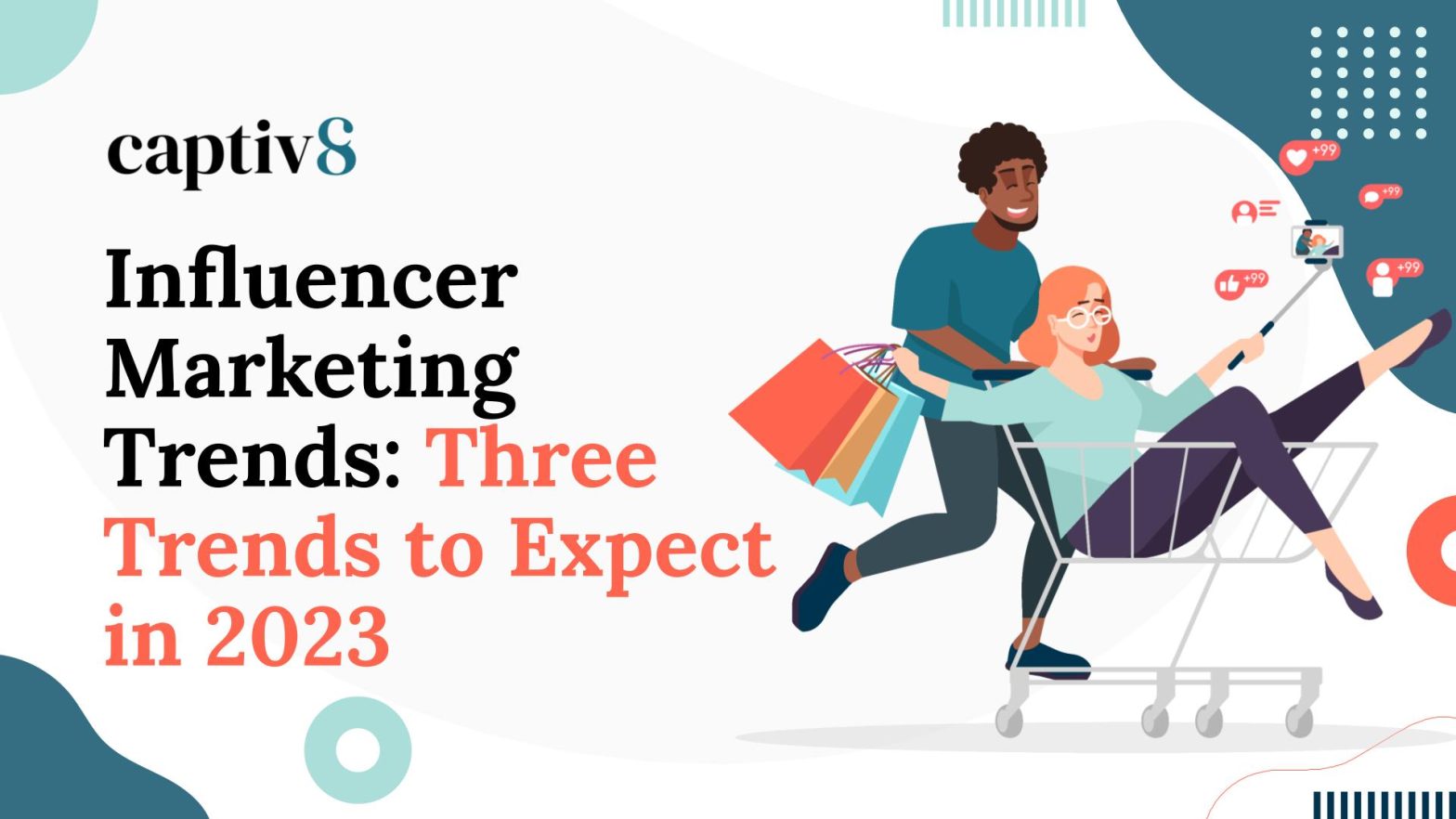 Since 2016, the influencer marketing industry has grown over 850% from a $1.7B industry to $16.4B! As you begin to plan your 2023 creator marketing campaigns, it is imperative to stay on top of the trends that continue to help move the industry forward. Here are a few of the influencer marketing trends we expect to see unfold in 2023:
Performance-Based Campaigns Will Increase in Popularity
TikTok's Photo Mode Will Dominate the Platform in 2023
An Increase in Brands Leveraging Live Shopping to Drive Conversions
Performance-Based Campaigns Will Increase in Popularity
As we head toward uncertain economic times in 2023, we anticipate more brands working with creators through performance-based campaigns such as affiliate marketing. Rather than providing upfront fees, creators will be compensated for conversions such as clicks or sales. Creators comfortable with this compensation structure are likely to thrive for a variety of reasons:
Many creators have already built a connection of trust with their audience through authentic content. In fact, 73% of Gen Z-ers say they would make a purchase based on a social media recommendation.
Many creators have already proven their ability to convert on performance-based campaigns over the last few years.
Since the boom in eCommerce, social media platforms have been actively improving the user shopping experience and adding shoppable features offering creators a ton of options for promoting links.
Some creators prefer not to work on performance-based campaigns in preference of a fixed compensation structure helping to unsaturate the market.

Brands and creators alike will just need to be wary when vetting one another that their potential partner is a good fit for one another.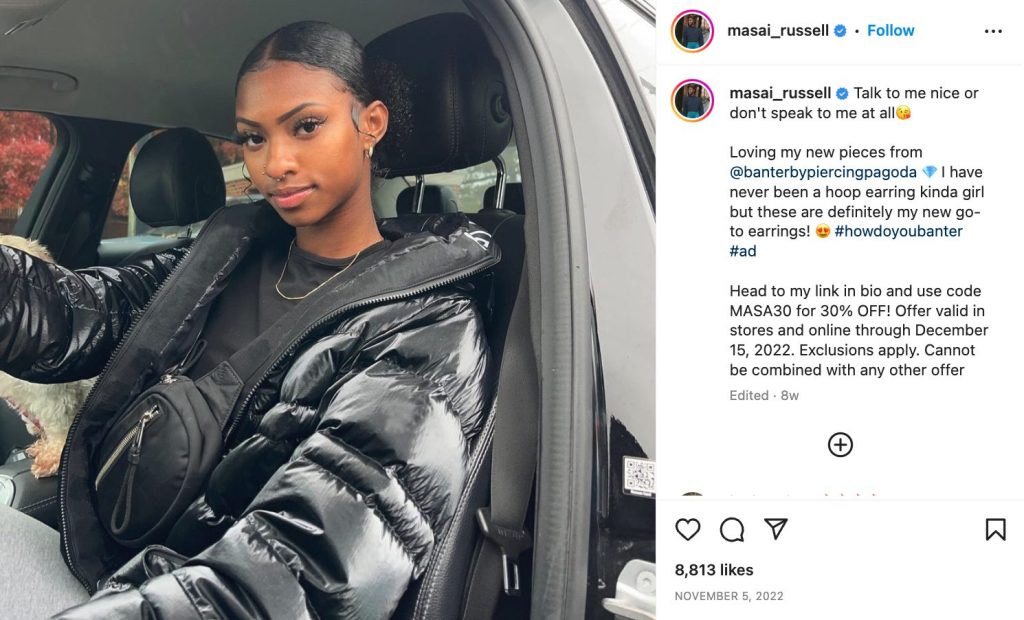 TikTok's Photo Mode Will Dominate the Platform in 2023
Introduced in October of 2022, TikTok's new "Photo Mode" has become a hit amongst content creators. Acting as a carousel type of post, similar to Instagram, this content type helps creators stand out as users swipe through videos on their For You Pages. Additionally, photo mode posts require users to swipe right to see all of the photos in the carousel. If a user swipes too many times, they end up on the creator's profile, benefitting creators.
Brands can leverage the increased usage of carousel-like content to strategically place products. Many creators are posting carousels of everything from home essentials to travel recommendations. When done properly, brands can work with skilled creators to subtly insert themselves within content in a way that comes across organically to a creator's audience.
An Increase in Brands Leveraging Live Shopping to Drive Conversions
Now that just about every social media platform has implemented live-streaming capabilities, it speaks to the success and usage of the content format. TikTok LIVE has proven effective in driving sales as "50% of TikTok users have bought something after watching TikTok LIVE." Many brands have already identified live streams as an incredible way to drive conversions and ROI, and we foresee many more brands following suit in 2023. TikTok also found that LIVE generates all sorts of engagement including:
1.6x more likely to watch branded LIVE to discover brands
1.7x more likely to watch branded LIVE to buy products
>2x more likely to say LIVE is the most trustworthy to use when shopping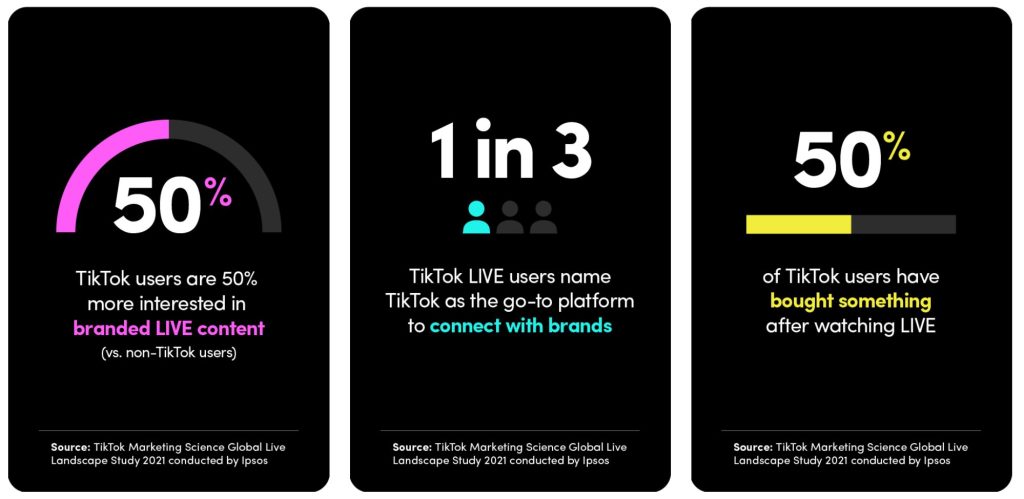 Conclusion
In conclusion, three influencer marketing trends that we foresee gaining increased traction in the new year are more performance-based creator marketing campaigns, an emphasis on TikTok carousel posts, and an increase in brands leveraging live shopping to drive conversions. Interested in putting these trends into action? Reach out to us today!
About Captiv8
Captiv8 is a full-service influencer marketing solution that redefines end-to-end, inspiring you to think bigger, enabling you to plan smarter, and empowering you to execute better. Through our intuitive workflow, brands can uncover actionable insights on trends, discover and vet influencers, seamlessly activate campaigns at scale, amplify branded content across the digital ecosystem, and prove business impact through our measurement dashboard. Our platform gives you the tools you need to build relationships and effective content, while our teams lend experiences and strategic services to steer you clear of common influencer marketing pitfalls.