How Influencers Are Driving Purchase Decisions This Holiday Season [On-Demand Webinar Recording]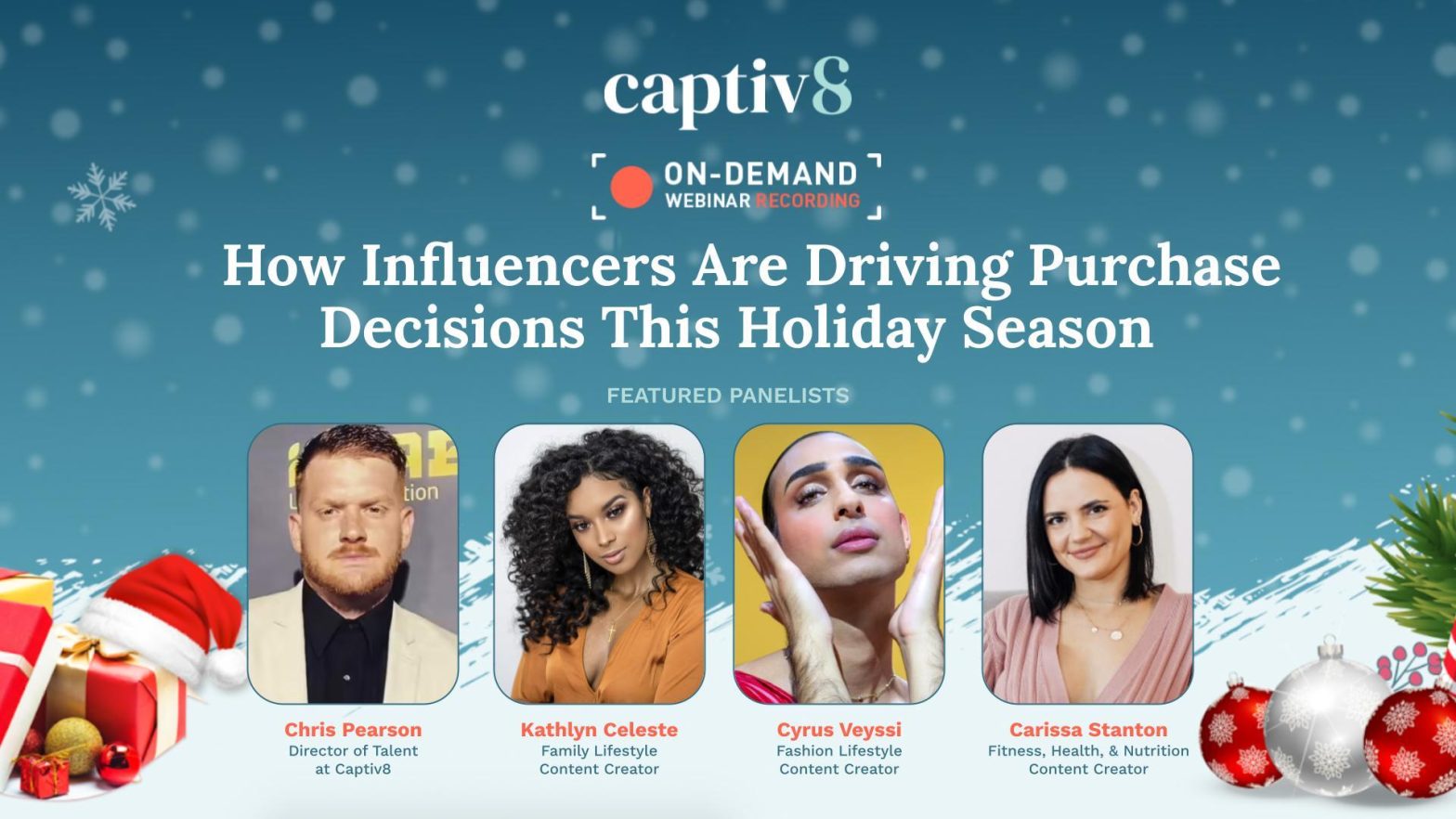 Missed the webinar but want to learn insights on How Influencers Are Driving Purchase Decisions this Holiday Season along with insight into each creator's experience with branded partnerships? Here is the on-demand recording of the entire discussion!
Interested in learning more? Reach out to us today!
About Captiv8
Captiv8 is a full-service influencer marketing solution that redefines end-to-end, inspiring you to think bigger, enabling you to plan smarter, and empowering you to execute better. Through our intuitive workflow, brands can uncover actionable insights on trends, discover and vet influencers, seamlessly activate campaigns at scale, amplify branded content across the digital ecosystem, and prove business impact through our measurement dashboard. Our platform gives you the tools you need to build relationships and effective content, while our teams lend experiences and strategic services to steer you clear of common influencer marketing pitfalls.