TikTok Overtakes Facebook in Influencer Marketing Spend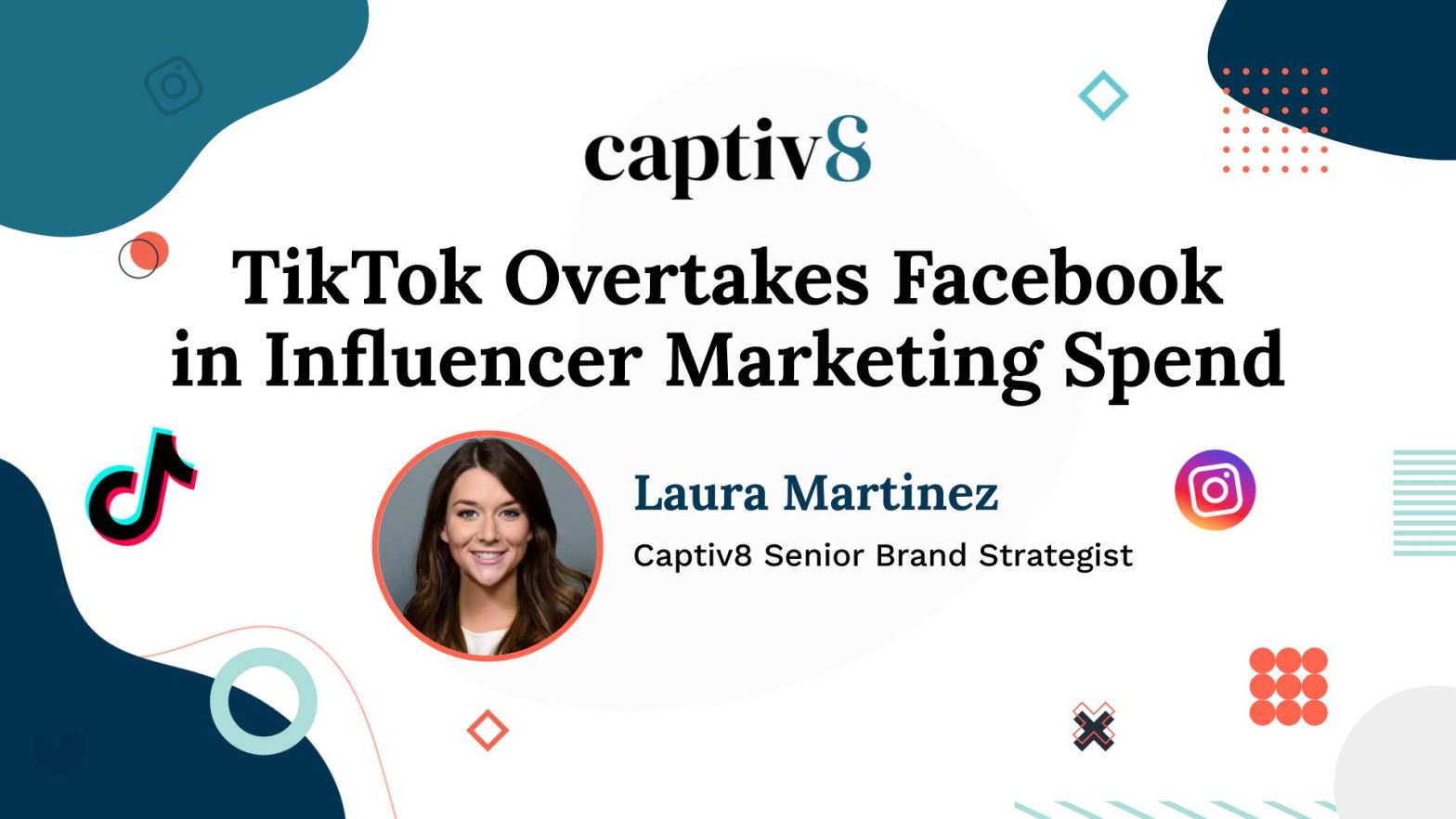 TikTok didn't emerge on the social media scene – it erupted, garnering 1 billion users in five years. Facebook took 8.6 years to hit the same milestone. So it should have come as no surprise when TikTok overtook Facebook in influencer marketing spend, and yet surprised many of us were.
We've known that TikTok is booming and capturing influencer marketing spend as brands jump on the digital bandwagon, but the power and enormity of Facebook (and their data) undeniably loomed larger. The surprise isn't that TikTok accomplished garnering this spend, it's how fast the platform did so.
So, how did we get here? Did MySpace crawl, Facebook trot, Instagram run, for TikTok to fly?
First, an examination into why TikTok works: MySpace and Facebook allowed us all a peek into each other's personal lives, while Instagram allowed us to polish that peek and present ourselves exactly how we wanted to be perceived. But 10+ years of filters and false appearances drove users to seek new ways to be entertained by authenticity, not inspired by the aspirational.
Thus Vine climbed in popularity, capturing audiences with split second jokes and slapstick humor. Six seconds was enough to make people laugh, but not enough to make them pull out their wallets. Vine crumbled, and consumers searched for a new platform to be entertained by. Musical.ly (TikTok's original name) emerged – offering short-form video entertainment in the form of lipsyncing videos, to which users began dancing along with. The nature of TikTok's beginnings encouraged less polished, more original content. A fact that still holds true today.
Since individuals on TikTok feel more authentic, even creators with larger followings thus feel more accessible. This allows for a heightened sense of community on the platform, as seen by dozens and dozens of creators hopping into challenges or copying dances [#dance remains one of the most viewed hashtags with 449B views]. TikTok allows for self-expression rather than self-idealization.
So how does a brand tap into the huge power of TikTok? By changing the goal of capitalizing to interacting with the audience. Brand campaigns that focus entirely on sales or "going viral" often fall flat. The goal of any influencer marketing campaign should be less surrounding what the brand can get from the influencers (clicks, sales, followers) and more towards the community they can build.
Some tips:
Utilize 1:1 peer mentality. Rather than thinking you're talking to your consumer, talk to your community.
Partake in TikTok as any other user would, with fun, light videos that feel natural to the TikTok feed – this could be hopping on trends (quickly!), utilizing trending music, onboarding real customers to craft content.
Partner strategically. With everyday individuals, not influencers, frequently going viral on the app, it's more important to partner with individuals who share common interests and believe in the brand than it is to get as many influencers with huge followings onboard as possible.
Skip the polish. Users love the real, unscripted nature of the platform.
Although TikTok is clearly on the up and up, this isn't to say brands should focus the entirety of their influencer marketing budget on TikTok: like so much else in business, diversification is good!