Social Media Growth of the Never Have I Ever Season 3 Cast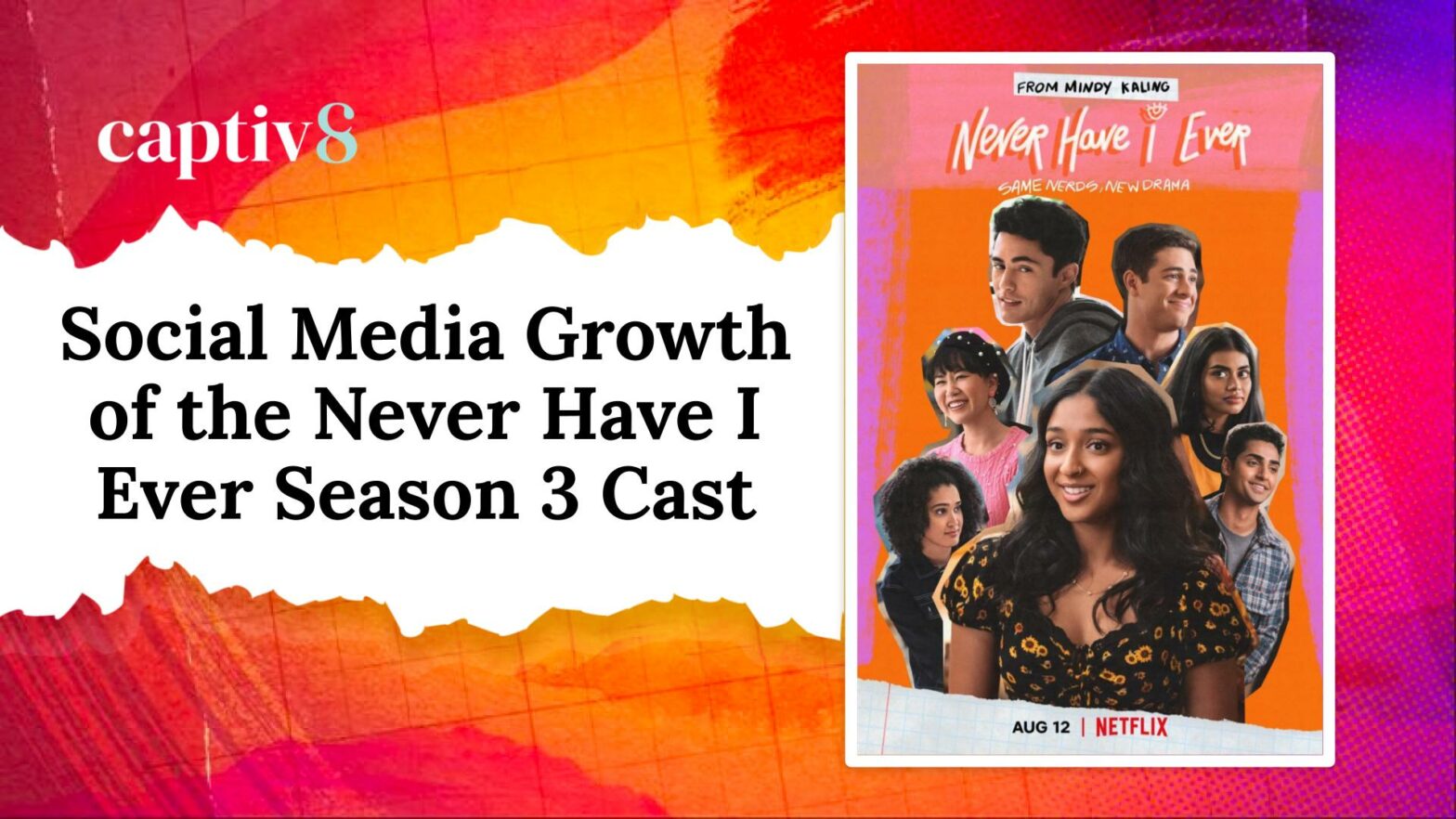 When Netflix's hit original series "Never Have I Ever" was released in 2020, it was estimated to have been viewed by over 40 million households! As a result, the show ranked in Netflix's top 10 most-watched original shows and has continued to pick up where it left off. Just three days after the release of season 3, the new season racked up over 55 million hours of watch time! But, with all of this popularity, how has it affected the social media growth of the cast members who continue to be thrust into the spotlight?
Instagram Follower Growth Since Season 3
With each new season comes new characters, new storylines, and expanded roles for some pre-existing cast members. Here's how the Instagram followings of the "Never Have I Ever" cast members have grown between August 11th, a day before the new season, and August 23rd. Notably, Megan Suri, who plays Aneesa Qureshi, has seen tremendous Instagram growth in the last two weeks of over 64%!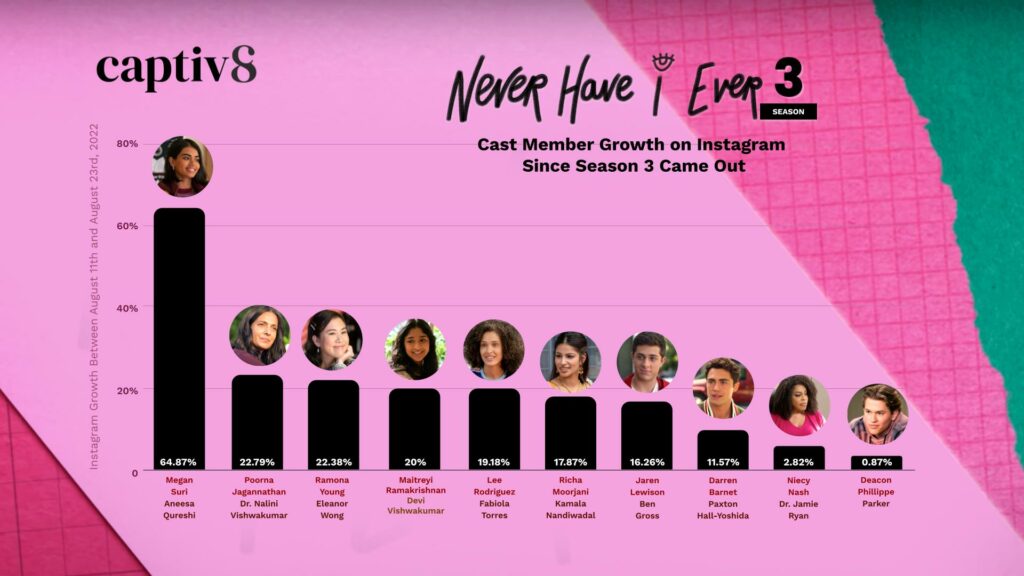 Total Instagram Followers
Ultimately, main characters Devi and Paxton, along with Dr. Ryan played by Maitreyi Ramakrishnan, Darren Barnet, and Niecy Nash respectively find themselves firmly atop the most followed cast members list.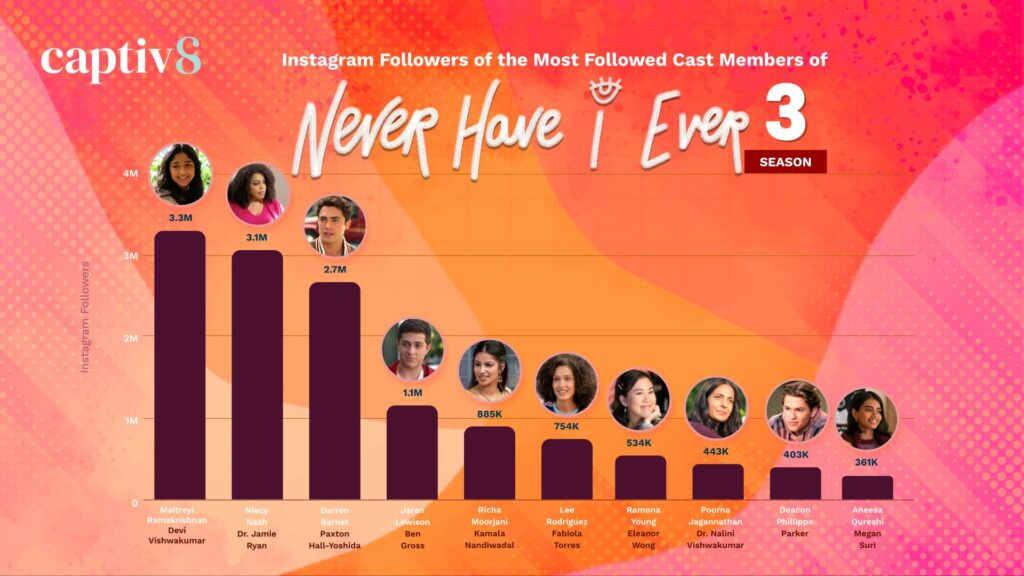 Conclusion
In conclusion, Netflix's hit series "Never Have I Ever" has thrust its cast members into the spotlight given the show's viral popularity. As a result, the cast members have seen tremendous growth on social channels, with Megan Suri's Instagram follower count growing over 64% in the last two weeks alone! Interested in learning about Captiv8's social media growth insights capabilities? Reach out to us today!
About Captiv8
Captiv8 is a full-service influencer marketing solution that redefines end-to-end, inspiring you to think bigger, enabling you to plan smarter, and empowering you to execute better. Through our intuitive workflow, brands can uncover actionable insights on trends, discover and vet influencers, seamlessly activate campaigns at scale, amplify branded content across the digital ecosystem, and prove business impact through our measurement dashboard. Our platform gives you the tools you need to build relationships and effective content, while our teams lend experiences and strategic services to steer you clear of common influencer marketing pitfalls.