Pride Month 2022: Three Brands That Launched Effective Pride Month Creator Campaigns in 2021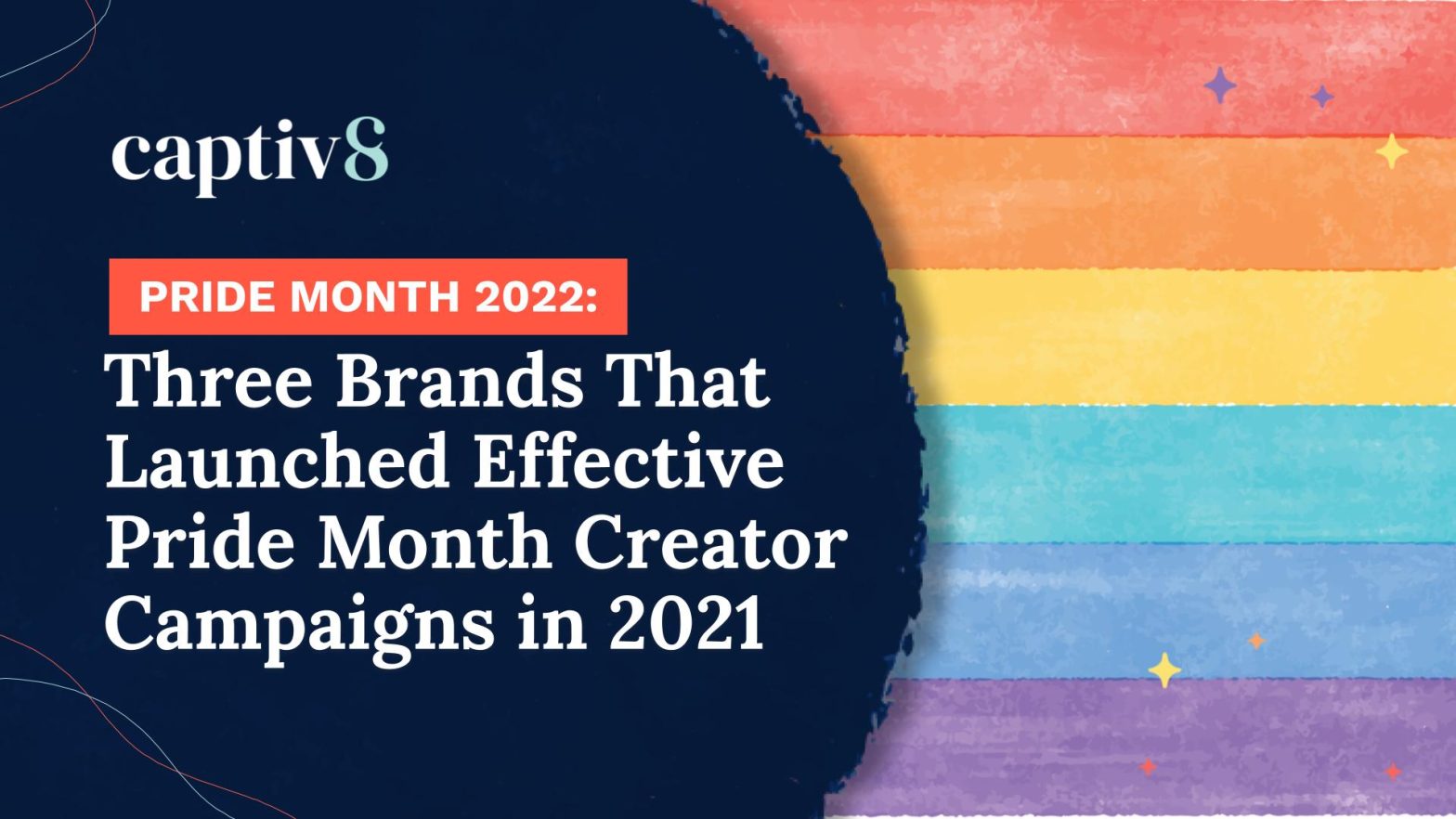 As brands plan their Pride Month 2022 creator marketing campaigns, staying creative, authentic, and avoiding tokenism can be a difficult task to navigate. However, here are three examples of brands that launched excellent and effective Pride Month campaigns in 2021 to draw inspiration from!
Perrier #CheersTo
In 2021, Perrier expertly launched a month-long creator marketing campaign, #CheersTo, with content from over 40 different creators, spaced out throughout the month of June! The creators ranged in a variety of sizes from micro to mega-influencers. Perrier worked with bars, clubs, restaurants, and creators to celebrate Pride with special cocktails at select locations in New York City, Los Angeles, Chicago, and Miami. However, to keep the party inclusive, Perrier's creators shared recipes of their favorite cocktails and mocktails incorporating Perrier beverages across social. Through the #CheersTo campaign, Perrier expertly displayed how a brand can launch creator campaigns through both in-person and digital events!
Harry's x The Trevor Project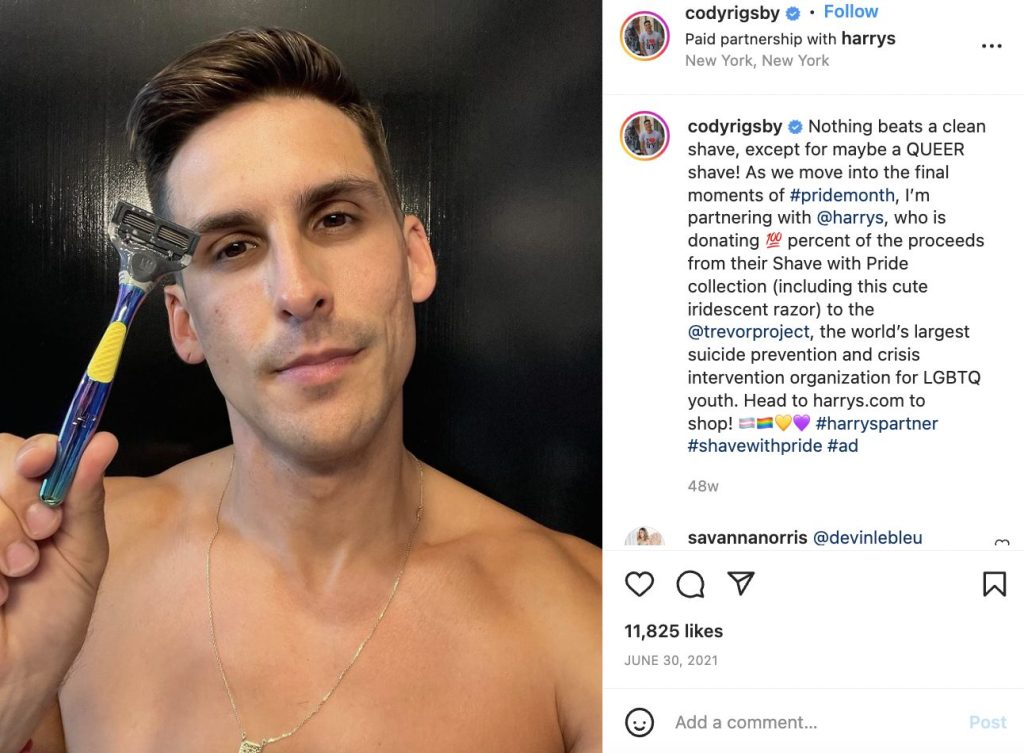 To celebrate Pride Month in 2021, Harry's launched a Pride collection. Although many brands create Pride-themed products, it can quickly come across as an act of tokenism. However, Harry's used the opportunity to launch an initiative for social good. Harry's announced that 100% of the proceeds from their Shave with Pride collection would be donated to The Trevor Project, the world's largest suicide prevention and mental health organization for LGBTQ youth.
Ikea x GLSEN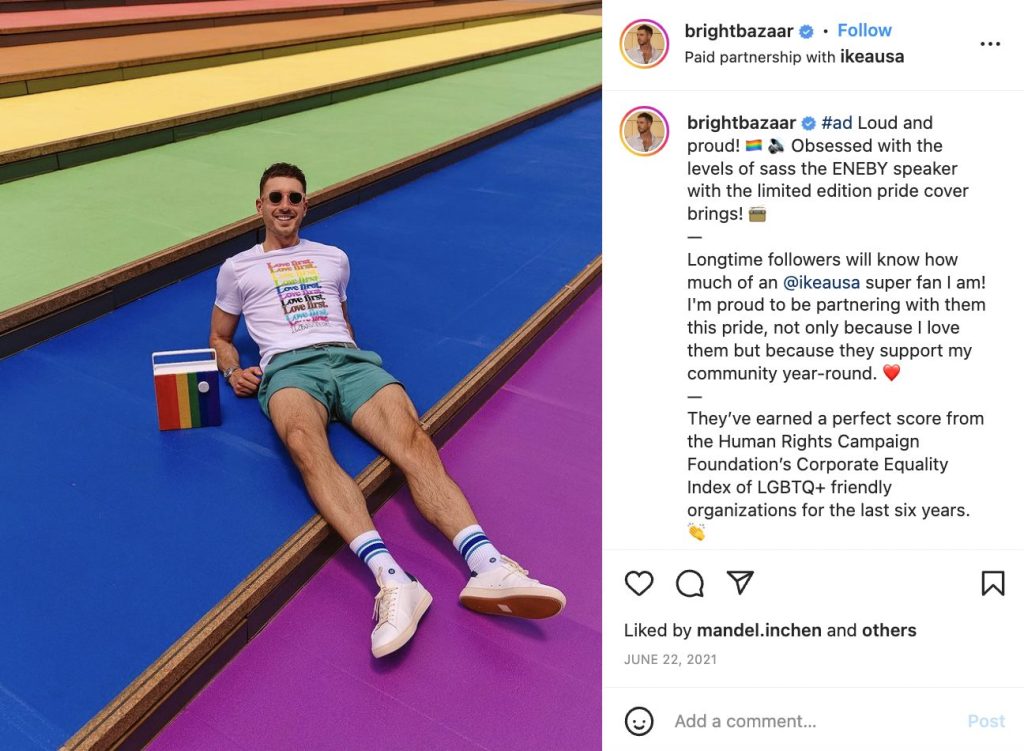 For Pride Month 2021, Ikea launched a global campaign and activated nine creators globally to drive awareness. In a similar light to Harry's, Ikea chose to dedicate its Pride campaign to social good. Ikea contributed 30% of sales from select items to GLSEN, a national non-profit organization working to create a safe and inclusive K-12 school environment for LGBTQ+ youth. Will Taylor further drove Ikea's authenticity by sharing with his followers that Ikea had earned a perfect score from the Human Rights Campaign Foundation's Corporate Equality Index of LGBTQ+ friendly organizations for the last six years. As a result, the campaign came across as authentic and genuine given that inclusivity is a core focus for Ikea.
Conclusion
In conclusion, brands should avoid launching Pride campaigns solely for the sake of joining the conversation. For Pride Month 2022, brands can follow Ikea and Harry's example from 2021 to launch effective campaigns for social good. Additionally, brands can look towards Perrier as an example of launching a campaign both experientially and digitally. Interested in learning more about Pride Month 2022 influencer marketing? Reach out to us today!