Autism Awareness Day Creator Spotlight: 25 Creators That Are Driving Neurodivergent Awareness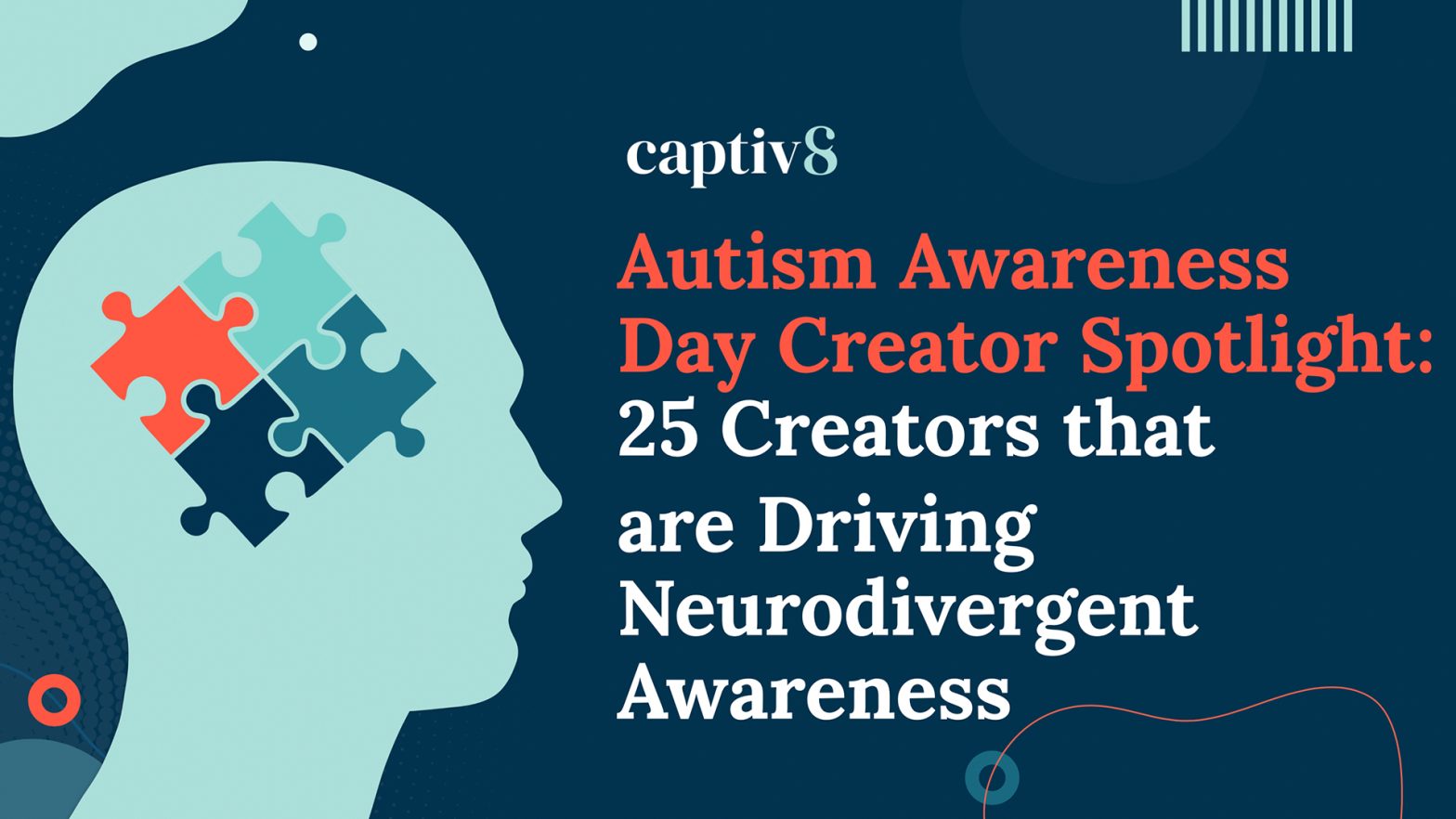 In support of World Autism Awareness Day, we wanted to place the spotlight on creators helping to inspire and inform others about the developmental disorder. Early identification is crucial as preventative measures can be taken to help reduce symptoms and support future development. Among this list of creators is a mix of creators who have a loved one that suffers from the disorder, those who work with the neurodivergent, or are even autistic themselves. These creators and Autism Awareness Day, in general, are crucial to educating others about the early signs of autism and inspiring others to learn what those with autism are capable of doing.
Paige Layle
Social Breakdown
TikTok – 2.6M
YouTube – 139K
Instagram – 136K
Paige Layle is autistic herself. Layle creates day in the life of someone with autism content and also educates her followers on the differences between various neurodivergent disorders as well as how to identify them, how they're diagnosed, and their effects.
Nicole Parish
Social Breakdown
Nicole Parish is a creator who specializes in a variety of content. She is well-known on both TikTok and Instagram for educational content that raises autism awareness, relatable content to those who are easily overstimulated, as well as her singing and songwriting content!
Morgan Harper Nichols
Social Breakdown
Instagram – 1.9M
Twitter – 102.5K
TikTok – 40.9K
YouTube – 35.2K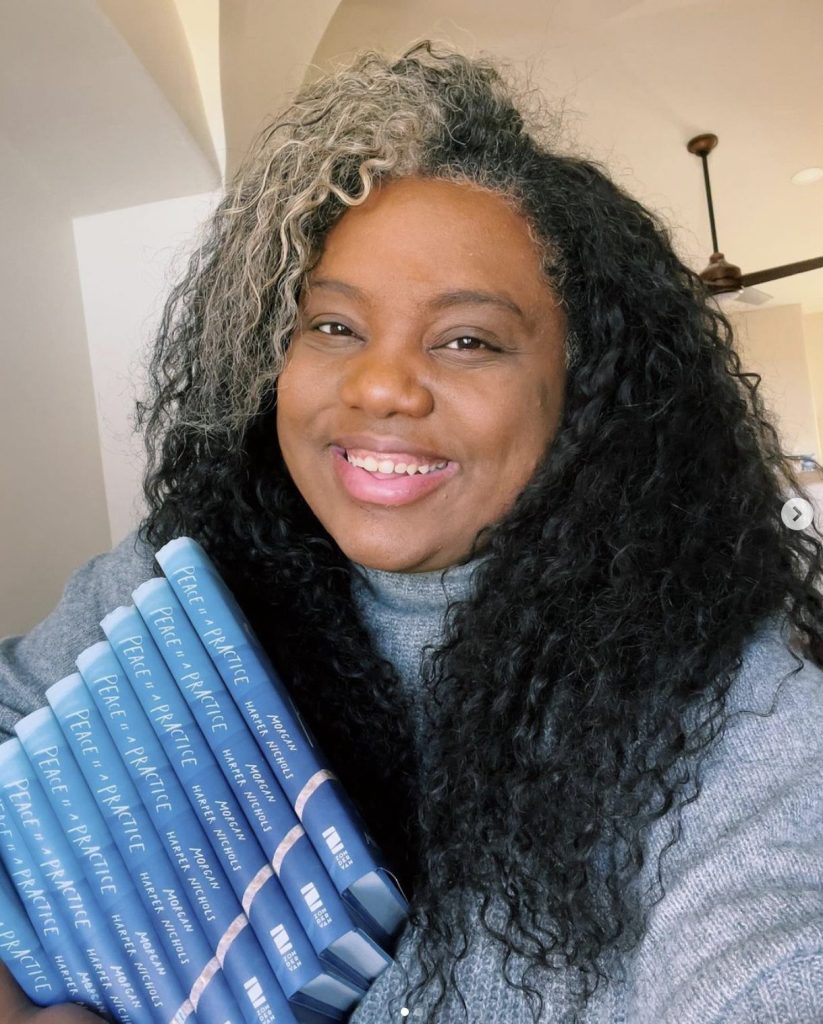 Morgan Harper Nichols is an autistic author and artist. Nichols can commonly be found sharing daily mantras and inspirational posts about how to help oneself and others who are diagnosed with various disorders.
Connor DeWolfe
Social Breakdown
TikTok – 5.3M
Instagram – 630K
YouTube – 18.1K
Twitter – 3.1K
Connor DeWolfe is a creator who has been diagnosed with both ADHD and Autism. DeWolfe is a major advocate and ally for those who are diagnosed with neurodivergent disorders. His content largely revolves around neurodiversity in order to help others understand the thought process of somebody with ADHD or autism. DeWolfe often delivers his content in a conversational manner.
Asa Maass
Social Breakdown
YouTube – 604K
TikTok – 212.4K
Instagram – 155K
Asa Maass, commonly known as Fathering Autism on his social platforms, is a father with an autistic child. Maass' content largely revolves around both education and daily experiences, activities, and interactions with his daughter.
Adam's Autism Family
Social Breakdown
Instagram – 409K
TikTok – 125.6K
YouTube – 112K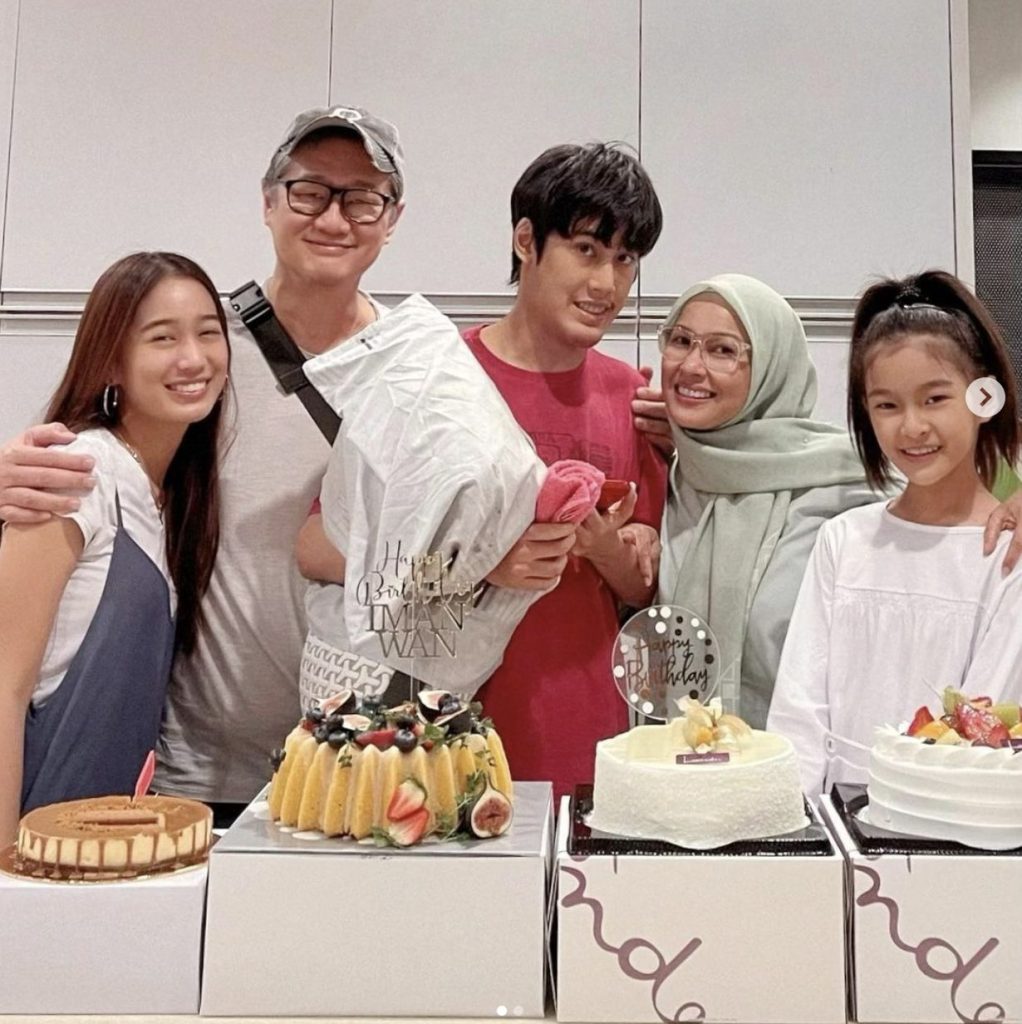 Adam's Autism Family is a family that resides in Malaysia with a loving teenage son, Adam, who suffers from severe autism. The family chronicles daily life caring for and interacting with Adam. The family is a large advocate for autism acceptance. The family believes that autism awareness is not enough, and the world must work towards autism acceptance.
Amina Mucciolo
Social Breakdown
Instagram – 311K
YouTube – 123K
Twitter – 30.2K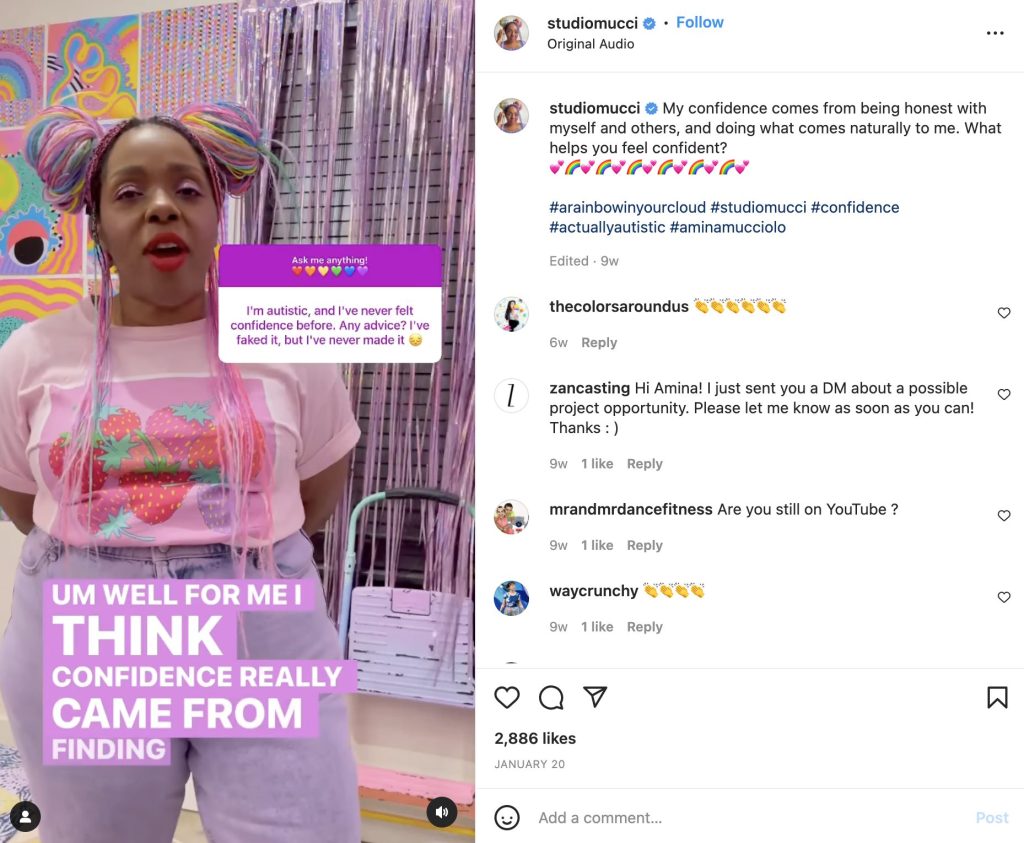 Amina Mucciolo is an LGBTQIA+ creator who was also diagnosed with autism. Mucciolo is a visual artist and designer who sells prints and merch of designs that she creates! She sells her apparel through her eCommerce site, a rainbow in your cloud.
Lina Fang
Social Breakdown
TikTok – 158.5K
Instagram – 4.2K
Lina Fang was diagnosed with both autism and ADHD. Her content largely consists of her experiences with both disorders, and skits in which she portrays what somebody with autism experiences in different situations. Fang is also an aspiring therapist!
Autism Family
Social Breakdown
Autism family chronicles the life of a family with three autistic children. Their YouTube channel consists of a variety of content including; daily vlogs, educational videos, everyday activities, and diagnosis advice!
Gillis Williams
Social Breakdown
TikTok – 69K
Instagram – 3.3K
Twitter – 1K
Having been diagnosed with autism, Gillis Williams specializes in creating content that helps give viewers insight into the life of somebody with autism. Williams can often be found replying to questions from followers!
Amythest Schaber
Social Breakdown
Amethyst Schaber is well-known on YouTube for her vlog series "Neurowonderful." Schaber's content largely consists of vlogs, as well as answering questions from followers in a series known as "Ask an Autistic" in order to share her perspective.
Steve Kimock
Social Breakdown
YouTube – 58.2K
Instagram – 1.2K
Steve Kimock draws content inspiration from his son who was diagnosed with autism. Kimock's Instagram is largely promotional for new YouTube videos which is his main social channel. On YouTube, Kimock can be found posting videos giving his opinions on all things regarding those with autism, ranging from gym safety to sensory rooms to marriage.
Oliver Quincy
Social Breakdown
Oliver Quincy is nonbinary and was diagnosed with autism. Quincy will often share personal experiences pertaining to both aspects of life. Additionally, Quincy often creates informative content such as common occurrences in autistics or an autistic vocabulary cheat sheet.
Raven-Derose Wright
Social Breakdown
Diagnosed with autism, Raven-Derose Wright has devoted her platform to building confidence in those who have also been diagnosed. Wright will often post uplifting videos as well as how-to videos in order to help her fellow neurodiverse audience.
Ella Tabb
Social Breakdown
TikTok – 76K
YouTube – 35.4K
Instagram – 10.6K
Twitter – 10.6K
Ella Tabb is a creator who has been diagnosed with autism. Sharing from her own experience, Tabb uses her platform to share how-to videos in order to help others with autism cope with things such as over-stimulation, anxiety, and focus.
Daniel M. Jones
Social Breakdown
YouTube – 189K
Instagram – 33.2K
TikTok – 12.7K
Twitter – 11.4K
Daniel M. Jones was diagnosed with autism and creates supportive videos based on his experiences as someone who has lived with autism. He keeps his videos fun and informative through his quirky and energetic videos!
Lauren Melissa Ellzey
Social Breakdown
Instagram – 33.6K
Twitter – 13.3K
Lauren Melissa Ellzey specializes in informational and inspiration-driven content. With experience as someone with autism, Ellzey focuses on uplifting her autistic followers with inspirational and relatable posts.
Matt & Brandy
Social Breakdown
Instagram – 32.2K
TikTok – 4.4K
Matt and Brandy are a couple that has been diagnosed with different disorders and their social channels chronicle their journeys while living together with their respective disorders. Additionally, the two co-host The Chronic Couple podcast!
Emily
Social Breakdown
Instagram – 19.5K
TikTok – 8.9K
YouTube – 3.07K
Twitter – 2.03K
Emily is an autistic illustrator, graphic designer, and podcaster who also has a sensory processing disorder. She illustrates and designs all of the infographics and artwork found on her Instagram! Her content largely consists of infographics that help educate the neurotypical to understand what they should keep in mind when regarding the neurodiverse.
Andy Burns
Social Breakdown
YouTube – 16.8K
Instagram – 1.8K
Twitter – 1.8K
Andy Burns is an autistic creator and advocate for autistic acceptance as well. His posts are largely how-tos and helpful videos on understanding the challenges faced by people diagnosed with autism.
Maja Toudal
Social Breakdown
YouTube – 14.6K
Twitter – 802
Instagram – 642
Maja Toudal is a psychologist, author, and speaker who has been diagnosed with autism, ADD, and anxiety. Toudal shares her experiences and those of her patients to help understand, accept and raise awareness regarding various disorders.
Agony Autie
Social Breakdown
Instagram – 20.8K
YouTube – 14.3K
Twitter – 10.2K
Using a conversational manner, Agony Autie shares personal experiences, situations, and encounters in order to help raise autism awareness. Autie herself was diagnosed with autism and has dedicated her platform to generating support for the neurodiverse.
This Ausome Life
Social Breakdown
Michelle is a mother to a child who has been diagnosed with autism. She shares content about his life, how he perceives the world, and the challenges he faces in order to raise awareness.
Drewy Curious
Social Breakdown
Drewy Curious is a model who was diagnosed with autism among additional neurodivergent disorders in addition to being hearing impaired. Curious identifies as nonbinary and their content is focused on acceptance and educating people about various disorders
Katy Weber
Social Breakdown
TikTok – 31.7K
Instagram – 11K
Twitter – 1.9K
Katy Weber was diagnosed with ADHD later in life and has become an outspoken advocate of the importance of neurodivergent awareness. Weber is the host of the Women & ADHD podcast which ranks in the top 1% globally!
Conclusion
In conclusion, these 25 creators all have autism or are caring for a loved one with autism. One underlying theme that a majority of these creators share is the importance of understanding the point of view of somebody who has been diagnosed with autism and what their thought process is like. Interested in learning more about creator identification? Reach out to us today!