Marketing Strategies for Super Bowl Ads: What Performed Better? Traditional Media or Influencer Marketing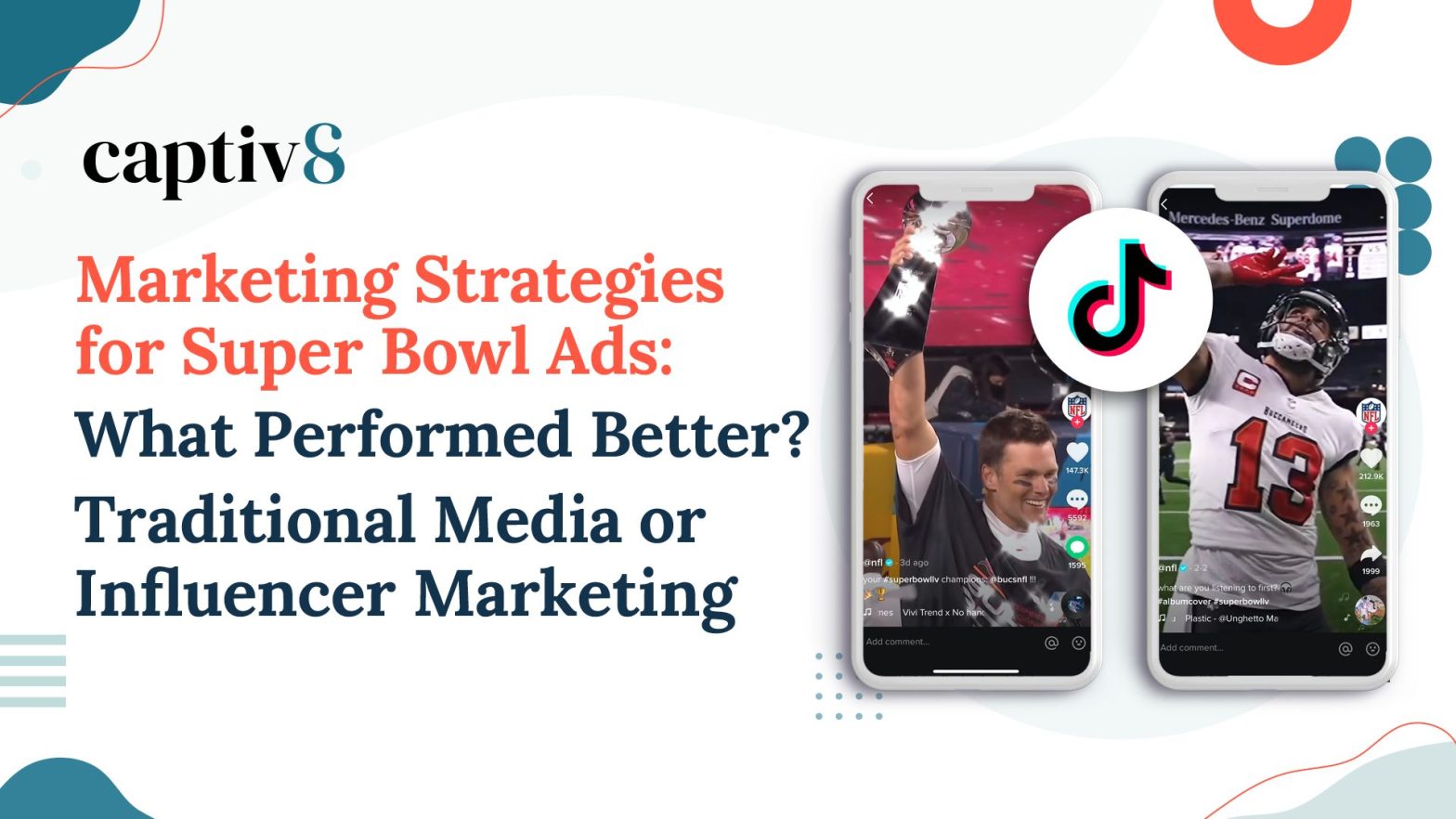 As we approach Super Bowl LVI, brands everywhere are planning for the largest annual advertising event in the United States. Using data compiled from campaigns for the 2021 Super Bowl, we determined the best marketing strategies for Super Bowl ads in 2022.Download the full 2021 Super Bowl Ad Performance Report today!
Influencer Marketing and Traditional Media Total Cost vs ROI
In 2021, #SuperBowlLV generated over 490M views on TikTok in comparison to the 96.4M viewers of Super Bowl LV. Although viewership declined by 5.5% from the 2020 Super Bowl and produced the lowest viewership numbers since 2007, the event is still a hot topic on social media. In contrast to declining television viewership, the cost to run a commercial during the Super Bowl has steadily increased. The cost to run a 30-second ad during Super Bowl LV was $5.6M in 2021. So not only are you reaching a shrinking audience, the cost to run your campaign through traditional media is increasing as well. However, through the use of influencer marketing, brands can target specific audiences and demographics by activating influencers that are relevant to their target audience to not only reach the right consumers but a larger number of them. We analyzed the influencer marketing Super Bowl campaigns launched by Doritos and TurboTax in order to identify the estimated total cost vs viewership ROI when compared to a standard 30-second ad through traditional media.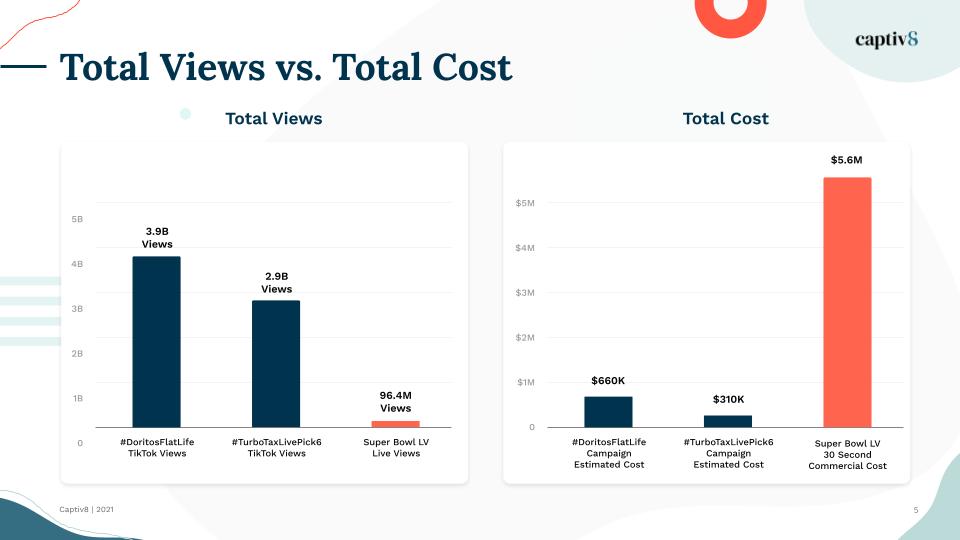 Doritos and TurboTax
For their 2021 Super Bowl influencer marketing campaign, Doritos activated a group of five influencers on TikTok, headlined by David Dobrik, JoJo Siwa, and Avani to generate over 3.9B total views for the brand's sponsored hashtag. Additionally, TurboTax launched its own influencer marketing campaign on TikTok by activating a group of 11 influencers, including NFL stars JuJu Smith-Schuster, Michael Pittman Jr, and many more! Their campaign generated over 2.9B views for the brand's sponsored hashtag. This shows the stark contrast in TikTok reach when compared to the Super Bowl viewership. Additionally, TikTok's reach can be hyper-targeted, unlike traditional media.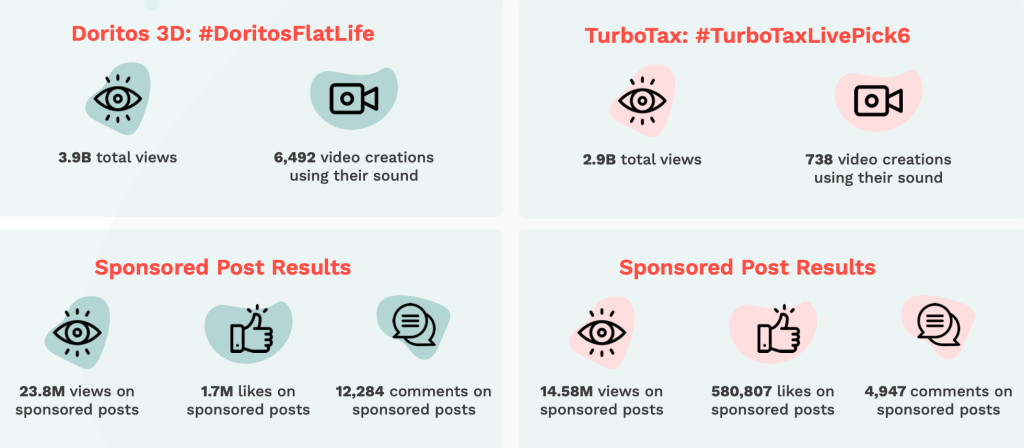 Conclusion
In conclusion, influencer marketing vastly outperformed traditional media when comparing the viewership ROI of marketing strategies for Super Bowl ads. Download the full 2021 Super Bowl Ad Performance Report to learn more about the Doritos and TurboTax campaigns, estimated costs, campaign results, and the most engaging topics from SuperBowl LV! In the report, you will learn:
The performance of traditional media compared to social media during Super Bowl LV
Two in-depth influencer marketing brand campaign examples
Estimated total costs vs viewership ROI
The most engaging Super Bowl LV topics on social media