5 Reasons Why You Need to Leverage Influencer Marketing Tools in 2022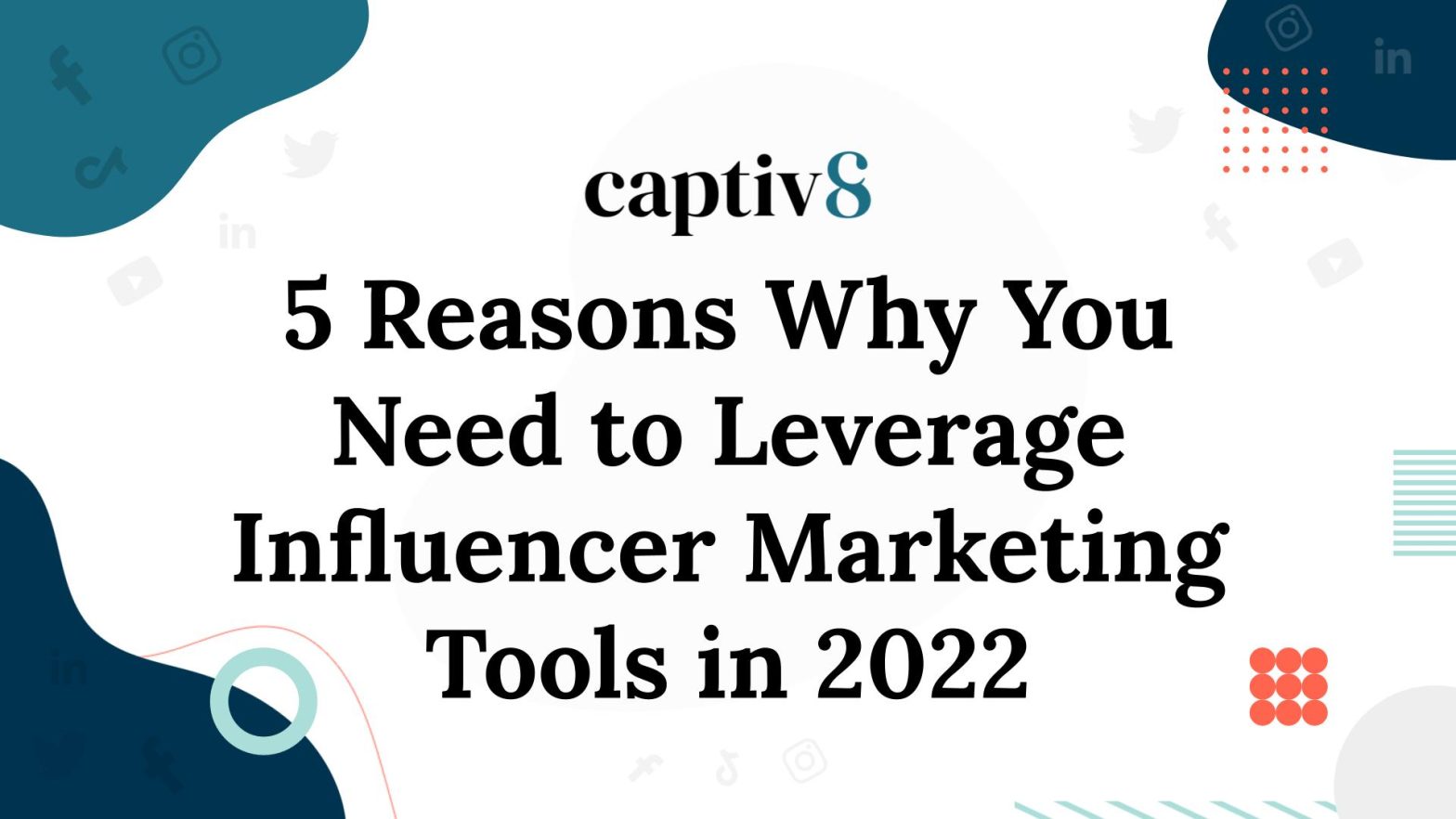 It's no surprise that influencer marketing has quickly become one of the most successful marketing strategies available. The strategy is simply a modern-day digital spin on word-of-mouth advertising. As the strategy has evolved (year-over-year industry growth pictured below), so have the supporting influencer marketing tools. Here are five reasons why you need to leverage influencer marketing tools in 2022.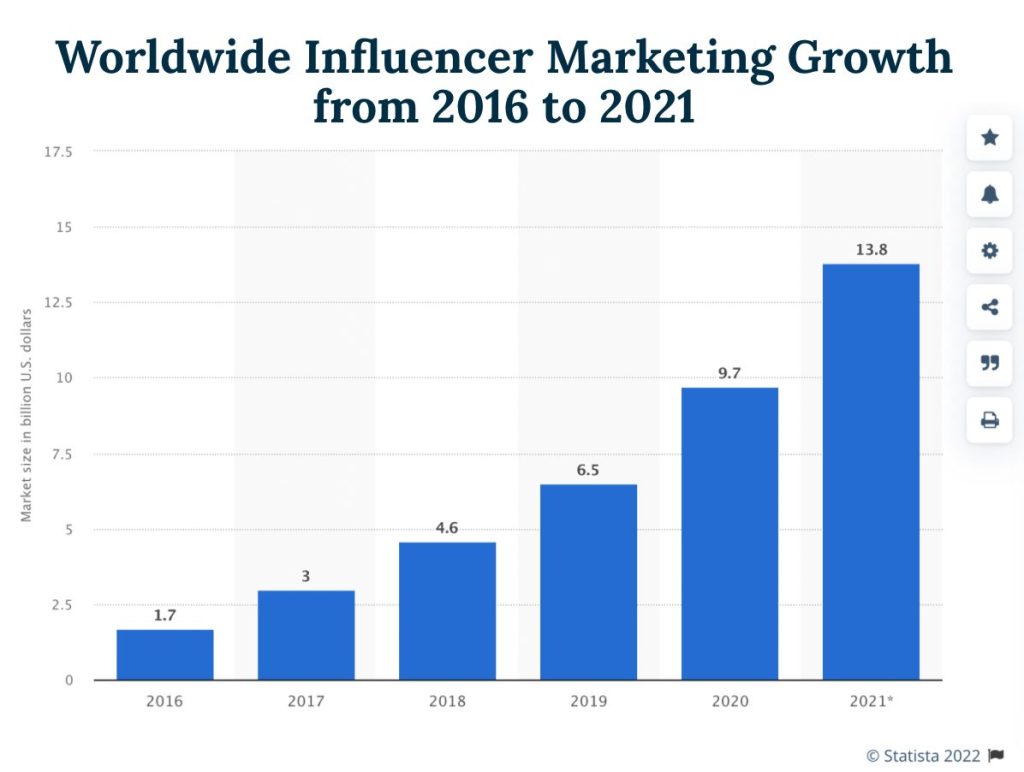 Scale Your Influencer Marketing Program with an Influencer Discovery Tool
In order to grow or continue growing your influencer marketing program, you'll need to constantly increase your influencer database. The identification of qualified influencers quickly becomes a difficult task to manage at scale. However, utilizing an influencer marketing platform will allow you to tap into a database, pre-loaded with millions of creators. Additionally, most influencer marketing platforms will provide user-friendly ways to filter through and identify the right influencers who are a match for your brand and specific campaigns.
Access to the TikTok Creator Marketplace
A select few influencer marketing tools were chosen to partner with TikTok to support an end-to-end integration with the TikTok Creator Marketplace API. Through this integration, brands are able to unlock proprietary first-party insights through influencer discovery tools, campaign management, automated real-time reporting, and paid amplification tools that test new creative formats through the TikTok platform.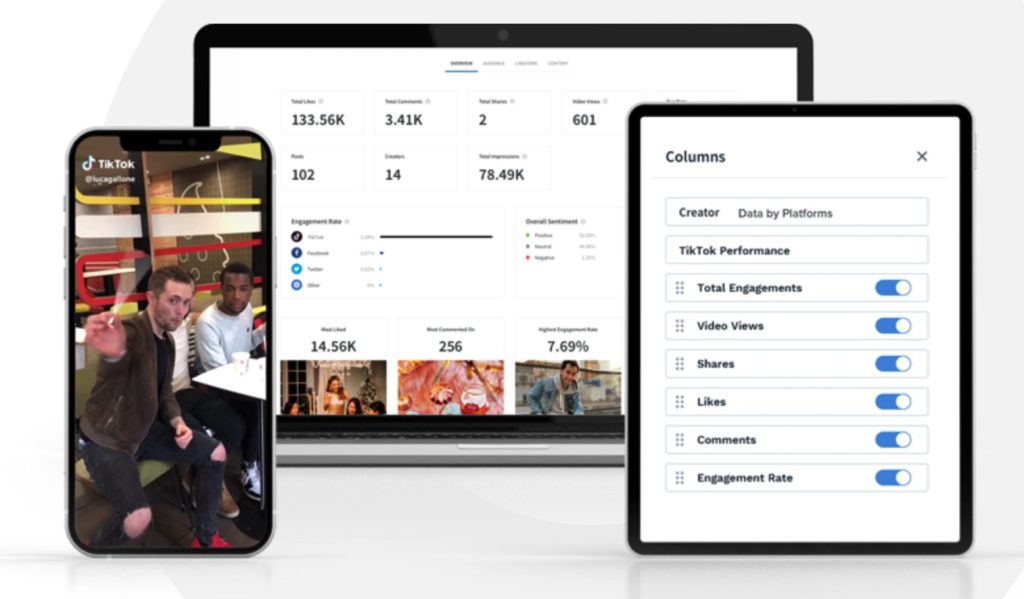 Combining First-Party and CRM Data to Build Calculated Campaigns
On rare occasions, an influencer marketing tool is capable of amplifying a marketer's ability to analyze and turn first-party data into an effective influencer campaign. By combining both first-party and CRM data, brands can better connect, control, and activate data to transform customer experiences and generate more valuable business outcomes.
Execute Payments at Scale
Tracking creator payments on spreadsheets can be manageable at first. However, as the number of campaigns and creators you manage continues to grow, payments can quickly become a nightmare. On top of that, adding affiliates and performance-based payment structures will only add to the trouble. There are influencer marketing tools that eliminate the hassle of manual calculations, tracking affiliate sales, spreadsheets, housing tax files, and bank account information.
Real-Time Reporting
Between social channels, creators, and content types, measuring performance can be time-consuming if all of your metrics are pulled manually. On top of that, each social platform offers different measurable KPIs. Consider keeping an influencer marketing cheat sheet handy to stay on top of the trackable metrics available on each platform. At the end of the day, it's essential for brands to determine what is effective so they can stop what's not working and invest more time and resources into winning strategies. Using an influencer marketing tool that offers robust real-time reporting will allow you to automate the task of measuring not only reach and engagement for influencer campaigns, but also performance metrics such as purchases, sales, and much more!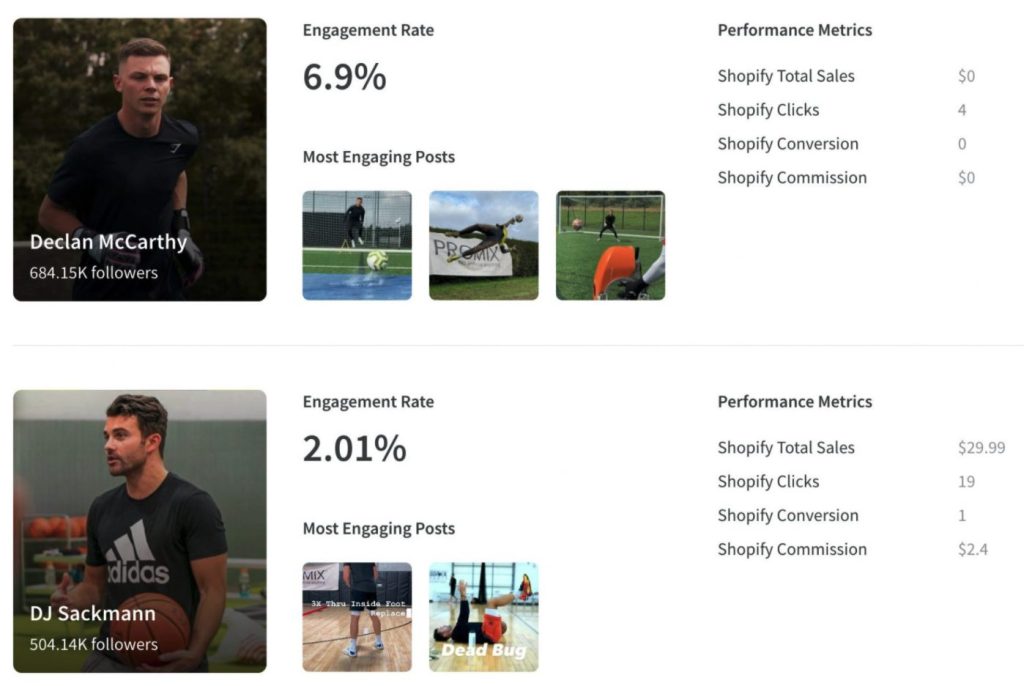 Conclusion:
In conclusion, brands looking to build a successful influencer marketing program in 2022 must utilize influencer marketing tools. These tools will support marketers with the ability to quickly identify qualified influencers, access CRM data, analyze metrics not offered by social platforms, execute creator payments at scale, and campaign performance in real-time! Once you've utilized an influencer marketing tool, the next step to maximizing ROI is to boost your influencer content. Check out the Complete Guide to Paid Media Social Ad Formats and begin boosting your influencer content today!