What Are Instagram Badges? Here's Everything You Need to Know
As social media platforms continue to provide new ways for creators to earn money, Instagram has implemented its latest monetization feature in Instagram Badges. But, what are Instagram Badges? If you've ever watched a Twitch stream, odds are you have heard the phrase "Thank you for the sub." Similar to Twitch Subscriptions and TikTok Live Gifts, Badges are essentially a way for followers to support their favorite creators and be seen!
How Do Instagram Badges Work?
When a viewer purchases a badge during a creator's live stream, the creator will see heart(s) next to their handles. Creators can also see the number of badges purchased, along with their total earnings. Viewers have the option of purchasing multiple badges during a live stream in increments of $0.99, $1.99, and $4.99. See the image below for tips on being successful with the latest feature.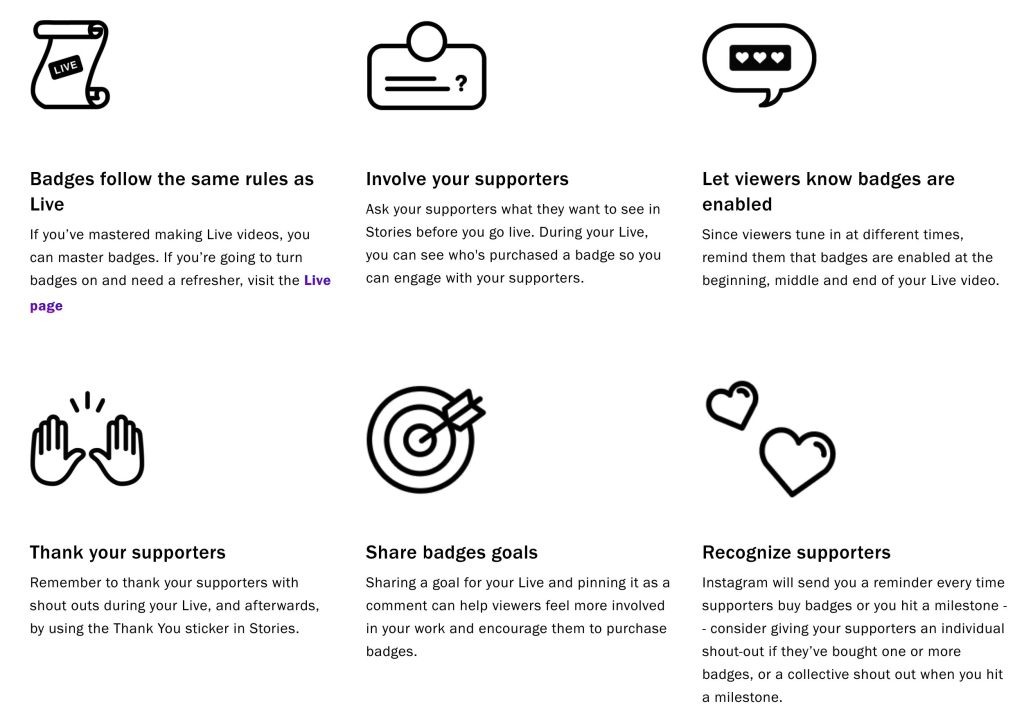 Who Can Access Badges?
All Instagram accounts within the US who meet the following criteria will be able to turn on Instagram Badges: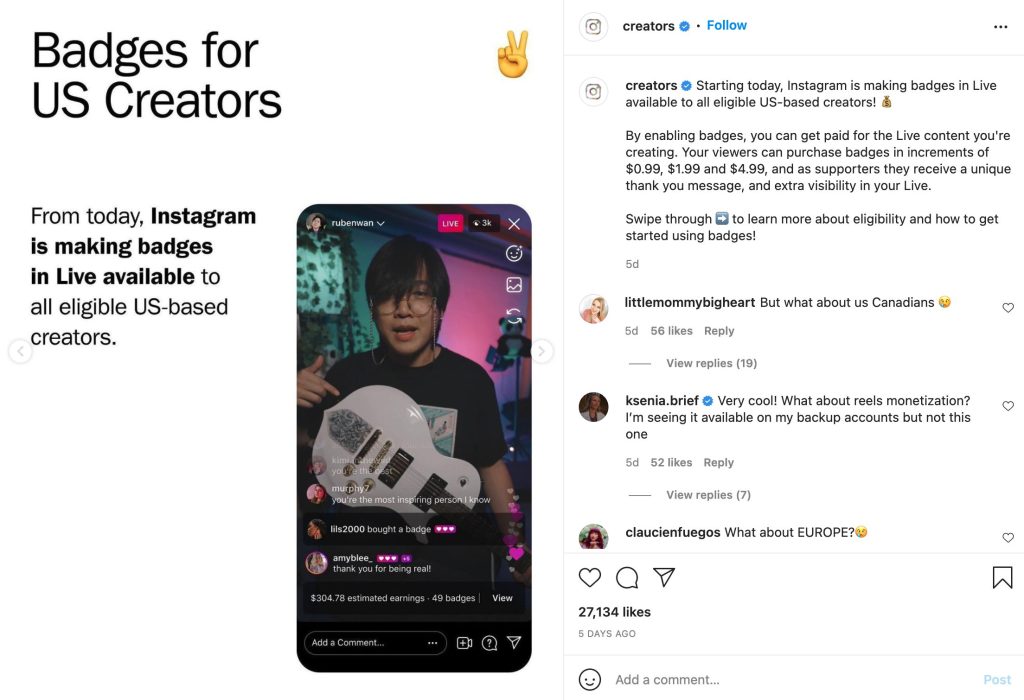 How Do I Turn on Badges?
Step 1: Visit the Professional Dashboard on your profile.
Step 2: Click "Grow your business", then select the "Badges" option.
Step 3: Navigate to the "Live" tab on Stories, then click on the Badges icon to the left and confirm that you want to turn on Badges.
Conclusion
In conclusion, Instagram has implemented a new form of monetization for creators through Live. During a live stream, viewers can purchase badges in a similar fashion to Twitch subs and TikTok Live Gifts. Interested in learning more? Visit captiv8.io to learn more today