How to Access First-Party Creator Insights Through the TikTok Creator Marketplace
Officially live today, the TCM allows creators to authenticate their TikTok handle into the marketplace to get discovered more easily by brands. Captiv8 is one of the first influencer platforms to partner with the TikTok Creator Marketplace (TCM) and support an end-to-end integration with the TCM API. Through this integration, brands that use the Captiv8 platform automatically gain access to proprietary first-party insights through our AI-powered discovery tools, automated real-time reporting, and paid amplification tools that test new creative formats through the TikTok platform.
When working with Captiv8 for your TikTok campaigns, you gain deeper insights about the TikTok creators you wish to activate, have run a campaign with, and are hoping to boost for more reach and engagements.
Deeper insights about the creator and their followers
Find new TikTok influencers based on rich first-party data that can be narrowed down by the target audience. This includes specific filters for demographics broken down by the age, gender, and location of the influencer's followers.
Real-time content performance data
When you run influencer marketing campaigns on TikTok, you can quickly see how the branded content is performing with real-time reporting. You don't have to wait around for updated metrics or question whether the data is accurate. Any creators authenticated through the TCM will automatically render results as soon as their branded content posts go live.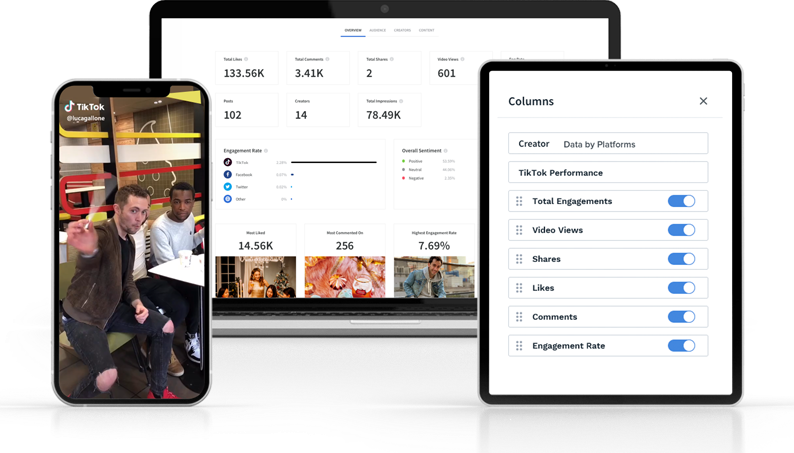 New TikTok creative ad formats
When TikTok creators are authenticated on TCM, you can easily whitelist their handle and boost the content to drive more reach and engagements from your influencer marketing campaign. TikTok advertising includes a whole new range of ad formats that allow you to test various ways to drive engagements. For example, you can boost a branded content campaign into any of the below ad formats:
Brand Takeover
In-Feed Video
Hashtag Challenge
Branded Lenses / Stickers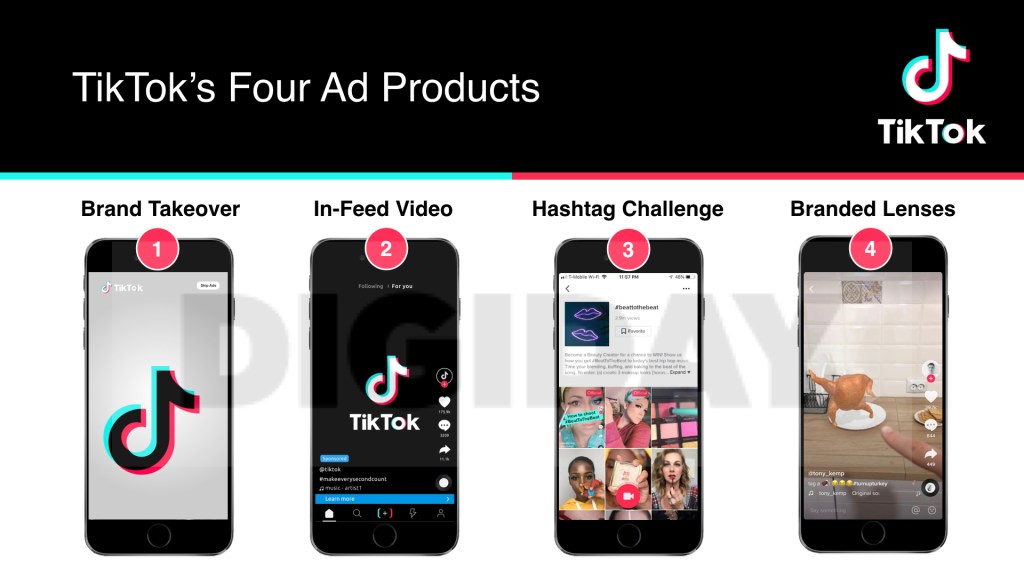 This allows you to test new messaging with different audiences and reach even more of your target audience through the platform that you wouldn't otherwise have access to with just your authenticated creator reach.
Get started
As a trusted alpha partner, Captiv8's platform is one of the selected elite to offer full-insights to TikTok's first-party insights, audience demographics, and real-time reporting through the TikTok Creator Marketplace API. For influencer marketers that wish to unlock exclusive, verified first-party insights about their TikTok creators immediately, schedule a time to chat with a specialist today.