6 LinkedIn Tips to Amplify Your Creator Strategy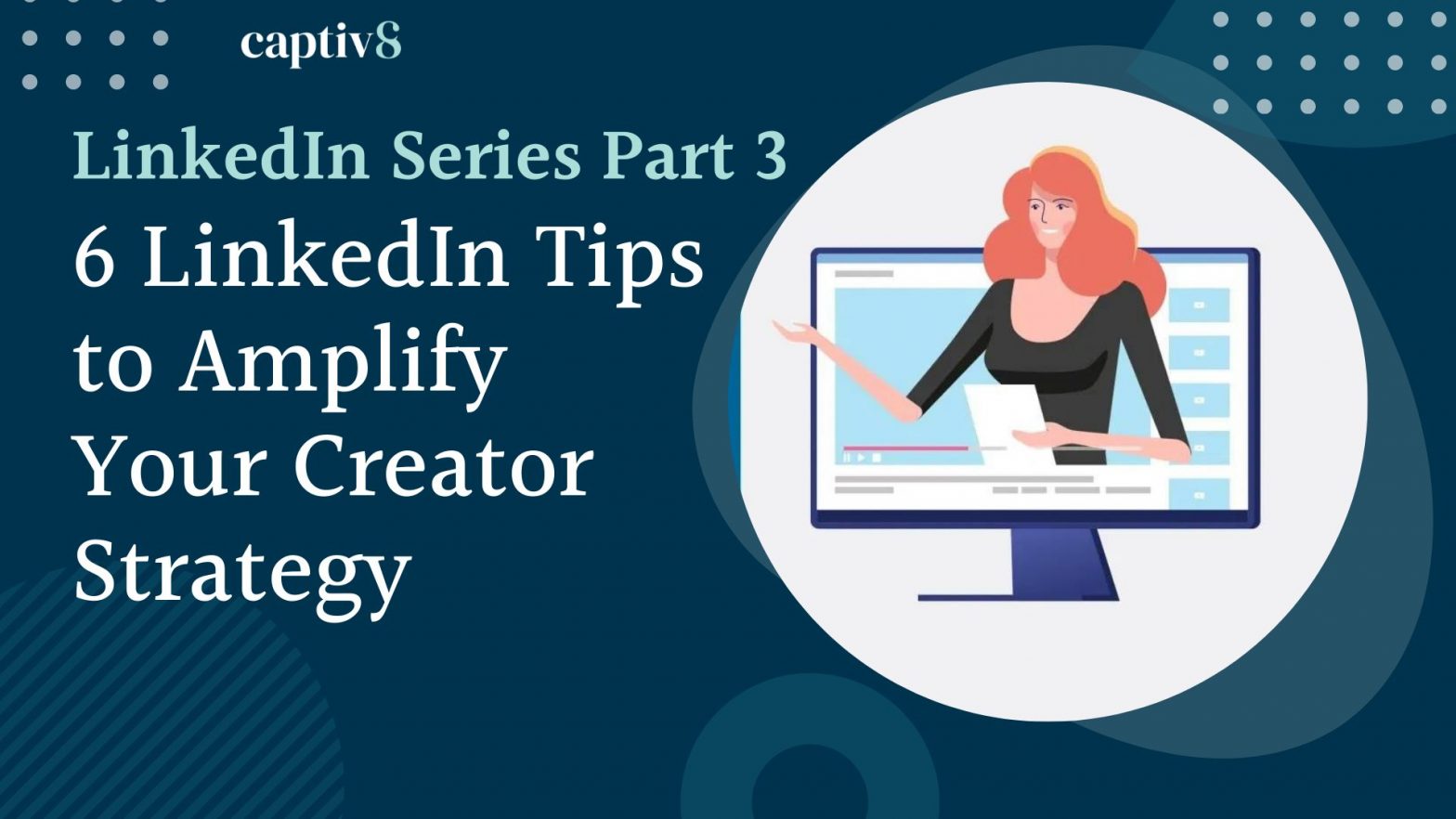 Want to become a successful LinkedIn Creator? Here are six LinkedIn tips to generate engaging content and amplify your LinkedIn Creator strategy.
Choose Your Target Audience and Topic!
To generate engagement on your post, your content has to cover a topic that's of interest or value to your target professional community. What are some unique insights only you can share? Once you've identified the topic you'd like to cover, start posting frequently and leverage all of LinkedIn's features listed above to help your post stand out in the feed.
Engagement is Key! Make Sure You're Striking a Conversation with Your Audience
Post things that encourage a response. Ask a question at the end of your articles or posts priming your audience to weigh in. It can be as simple as "What do you think? Share your thoughts in the comments." or something more specific like "Should companies implement more protected weekends and paid time off?" You can also use @mentions to pull other people you know into a conversation when you think they'll have something valuable to add. However, make sure you are being thoughtful and only tagging people that you think are likely to respond. Finally, make sure you actually engage in the conversation within the comment section and encourage back and forth dialogue by actively responding to comments.
As Always with Influencer Marketing, Focus on Authenticity
The most successful creators are those who talk about things they truly care about in a way that's natural for them and allows their unique voice to shine. Use a first-person, approachable writing style and show genuine excitement in your language. Even if you're just sharing a link, make sure to include an opinion, analysis, or experience and try to add some value to the conversation.
Cultural Relevance Generates Virality, Stay Up to Date with Current Trends
Share your input on current affairs and industry trends that are hot topics in the present media. Timely topics work best to drive engagement because they are things professionals care about in the present moment. If you need some help staying up to date with current news, you can check out LinkedIn's current trending stories under "Today's news and views" in the search bar and see which topics you can add your own voice or opinion to
Choose a Niche and Specialize
People on LinkedIn are much more interested in going deep on topics they're interested in than glazing over something surface level. Soon, you will start noticing better conversations around niche ideas (e.g. #SocialMediaMarketingStrategy) than the broad (#Marketing). You can also use hashtags to help other members find conversations that match their own interests. But don't go overboard! Keeping it under 3 hashtags per post is standard.
Review Your Data
Get used to reviewing the data from all your posts on a weekly basis. At the bottom of each post, you'll see the total number of views and a breakdown of your viewers (by roles, companies, and location) and how they engaged with your content. As you begin reviewing the analytics, you'll start to notice trends on who's viewing your content and see what's resonating. You can then refine your LinkedIn strategy with these learnings. Make sure to look at a diverse range of metrics. While views are one way to determine the success of your post, you should also look at the quality of the conversations you're starting to determine whether your content is resonating with the audience you most care about reaching.
Conclusion
There are LinkedIn tips and steps you can take to optimize your LinkedIn Creator Strategy, making sure your content is engaging, authentic, and relevant will help boost your presence as a creator.  If you enjoyed part 3 of our 5 part series on LinkedIn Influencer Marketing, make sure to check out the next post regarding the top voices on LinkedIn speaking on influencer marketing and brand strategy. Interested in learning more LinkedIn tips? Visit Captiv8.io for more info.