Captiv8 Named as "Best Influencer Marketing Platform" and "Best Influencer Marketing Technology" Finalists by The Influencer Marketing Awards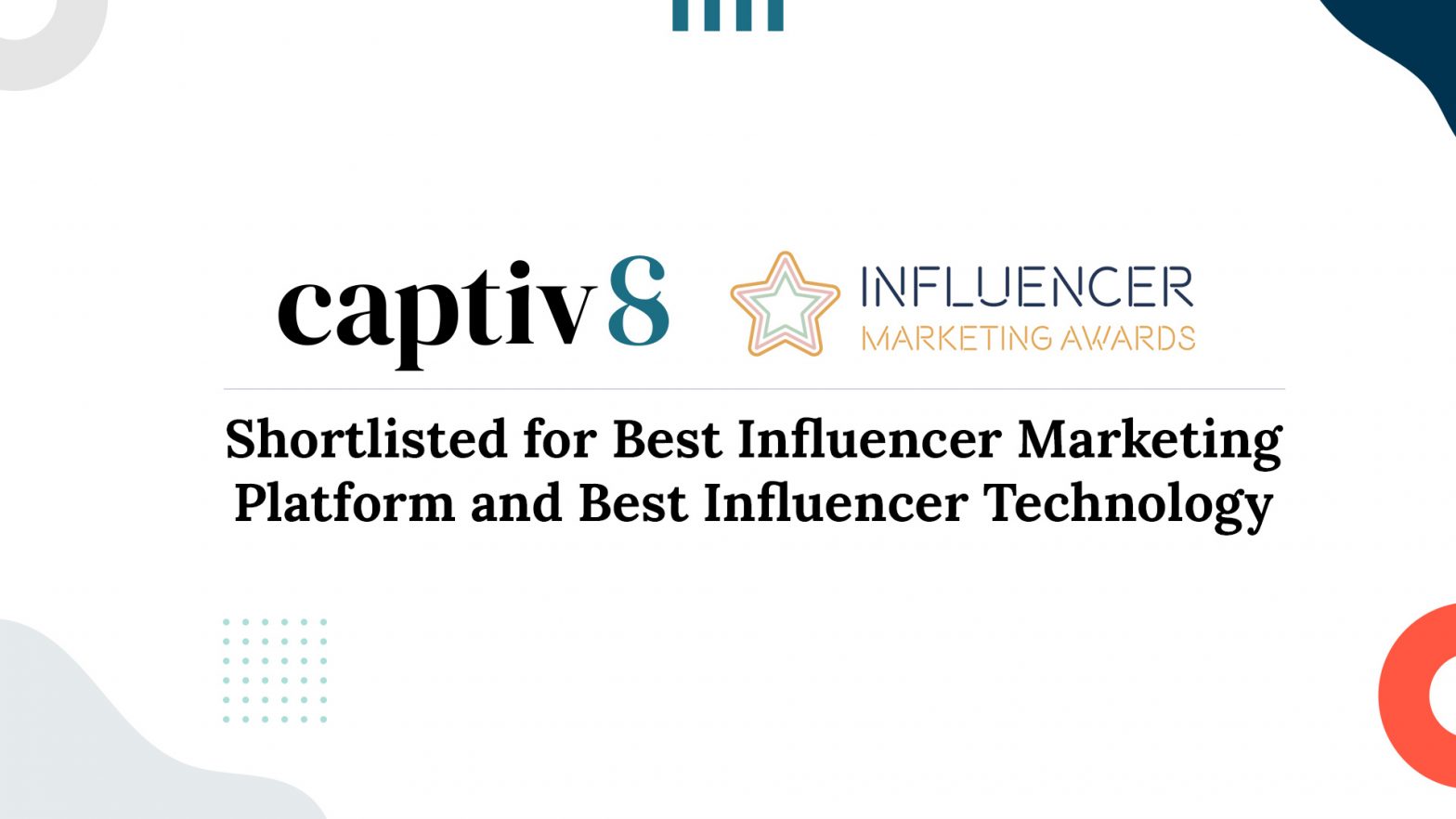 Wednesday, June 16 – Captiv8 is excited to announce we have been shortlisted as finalists for two categories in the upcoming Influencer Marketing Awards (IMAs) – Best Influencer Marketing Platform, and Best Influencer Marketing Technology!
The Influencer Marketing Awards are a program focused on showcasing the top agencies, platforms and recognized leaders within the influencer marketing and advertising world. As finalists, Captiv8's platform is distinguished as a leading end-to-end influencer marketing solution that helps enhance, strategize, execute, and report effective influencer campaigns.
The judging panel is composed of around 30 notable and diverse industry experts from around the globe. For both categories, judging was based on evidence of technology evolution, added value, and proof of customer adoption, results and satisfaction.
"Since our humble start as a social listening tool, our team has worked endlessly to take our platform and solutions to new levels," said Raji Behniwal, marketing manager at Captiv8. "We are beyond thrilled to be honored as finalists in such important categories for us. It is a great testament to our innovative, and authentic approach to everything we do as a company."
Just last month, Captiv8 was also named a TiE50 winner. Now in its twelfth year, this prestigious Silicon Valley program recognizes the top technology and technology-enabled startups. A team of carefully chosen panel of experts, including venture capitalists, angel investors, corporate executives, and successful entrepreneurs screen and score companies based on each entrants' IP, business model, and overall team.
Interested in taking the next step for your own award-winning influencer work? Reach out to our team at sales@captiv8.io or visit Captiv8.io for more info.