Influencer Marketing News: Facebook Announces Instagram for Kids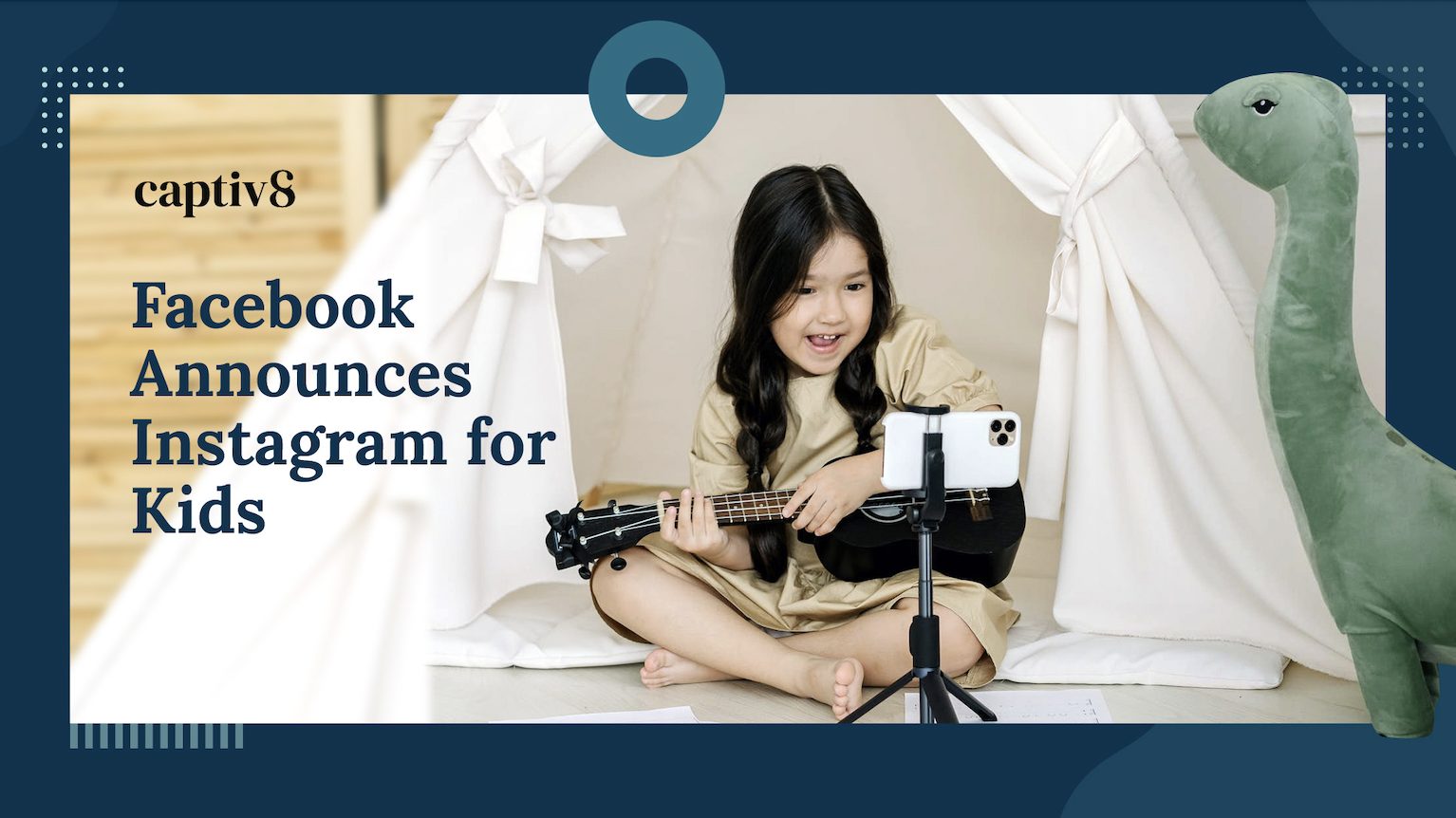 In today's digital age that children are growing up with, it's not uncommon to see or hear about kid creators on social media. For example, Nine-year-old Ryan Kaji was named the highest-paid YouTuber of 2020 by Forbes after accruing over 12.2 billion views and 29.6 million YouTube subscribers! For context, four of Gen Z's most popular influencers; Charli D'Amelio, Addison Rae, Loren Gray, and Dixie D'Amelio combine for just 22.5 million subscribers on YouTube. That stat is both a mind-blowing and scary thought for parents around the world. Although the odds are unlikely; if another child can be viewed by that many people on the internet, should your kid be allowed to access social media and post to a global network? Would a parent-controlled version of social media be suitable, as Facebook believes?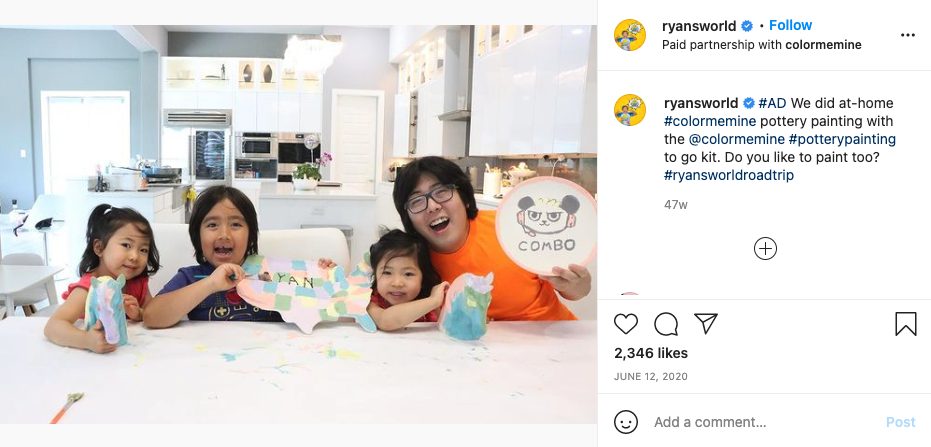 Facebook Messenger for Kids
Facebook's terms of service require users to be above the age of 13 before creating an account. However, Facebook is no stranger to the notion that kids are using its platforms. In order to combat this, Facebook launched Messenger Kids in 2017 to allow access for children on its messaging platform without violating its terms. Through the app, Facebook offers a host of parental controls to help ensure safety. Although the app has been met with backlash along the way from concerned parents, the app has still performed successfully. In 2020, The Wall Street Journal reported that there were over 7 million monthly active users.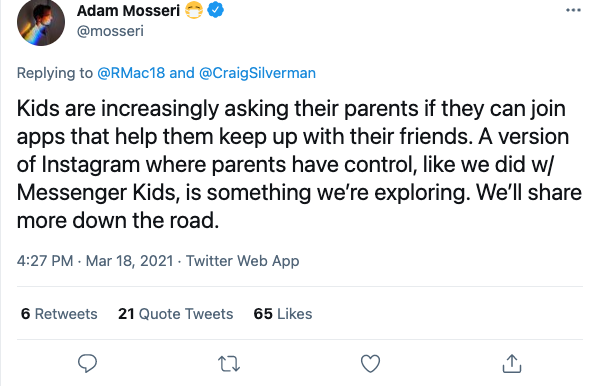 Instagram Youth
Following the success of Messenger Kids, Facebook has announced that they are now exploring a parent-controlled version of Instagram for kids, known as Instagram Youth. Given Facebook's less-than-sparkling track record with user privacy in the past, many parents are hesitant to trust this version of Instagram for kids. In addition to data privacy concerns, many parents are also aware of the mental health concerns that accompany platforms such as Instagram. Lawmakers and child welfare advocates alike are expressing their concerns over the safety of children who may not be ready to navigate the high-pressure environments created by social media. However, some believe that the introduction of social media in a controlled environment can be beneficial for kids as they ease into these platforms. Facebook's stance remains firm that if children are using their platforms anyway, they should implement a parent-controlled version of Instagram for kids.
While the details of Instagram Youth are still being worked out, many are split on whether or not Instagram Youth is a good idea. Although Facebook has insisted that safe and full parental controls will be in place, Facebook will have its work cut out for itself as they attempt to win over the many skeptics.
Conclusion
In conclusion, Facebook has announced that they are exploring the creation of an Instagram for kids. Facebook has already launched a kid-friendly version of Facebook Messenger. Given its success, Facebook looks to replicate that with Instagram Youth. Interested in learning more about Instagram for kids, influencer marketing news, strategy, and more from industry experts? Visit Captiv8.io for more info!