Pinterest Creator Fund: Pinterest Becomes the Latest Platform to Offer Creator Monetization Opportunities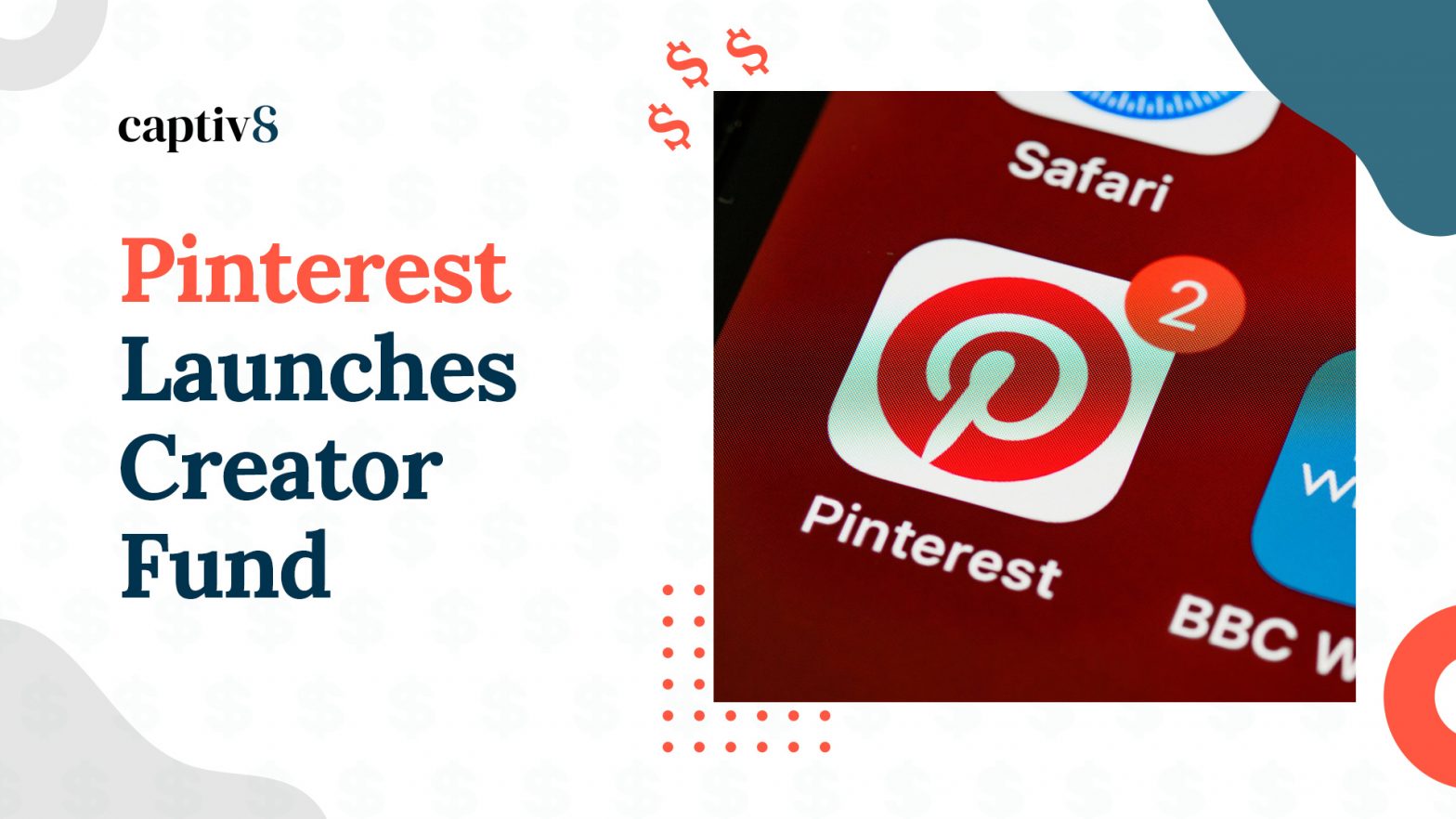 Pinterest became the latest platform to launch a creator fund, joining TikTok, Snapchat, and Clubhouse (who recently announced the launch of their creator fund). Pinterest's payment program is aimed at supporting creators from underrepresented communities. Although Pinterest's contribution amount of $500K may seem underwhelming in comparison to TikTok's $200M creator fund or the over $110M that Snapchat Spotlight has provided, this is no small feat. Pinterest is positioning itself as another attractive platform that creators can monetize.
Pinterest would go on to state that the Creator Fund "was started because we saw a need to uplift Creators and communities that have been disproportionately underrepresented on the platform. For the first cohort, we partnered with Creators from diverse backgrounds, from the worlds of fashion, photography, food and travel. They went through training, creative strategy consulting, and received budget for content creation and ad credits. We're on a journey to build a globally inclusive platform where Pinners around the world can discover ideas that feel personalized, relevant and reflective of who they are. This is also reinforced by our commitment to ensure that 50% of the Creators we work with come from underrepresented groups."
Given the success of TikTok's algorithmic For You Page, it only makes sense that Pinterest wants to provide a more curated and personalized experience for users. Additionally, Pinterest is also positioning itself as a brand that is championing diversity, inclusion, and representation with its commitment to offer an equal amount of support to Creators from diverse backgrounds.
Pinterest Creator Code
Pinterest is also implementing its Creator Code which has been in the works for the past year. 2020 was a year that produced a lot of negative content as the world worked, and continues to work, through a global pandemic along with a variety of crucial social movements. Pinterest Co-founder, Evan Sharp, stated that "our users routinely tell us that Pinterest is the 'last positive corner of the internet.' In that time, we've also learned that you need to design positivity into online platforms as deliberately as much as you design negativity out." In an effort to continue promoting positivity, Pinterest will require creators to agree to a set of rules known as the Creator Code. Pinterest's guidelines directly state that each Creator must:
– Be kind: Ensure content doesn't insult or put others down
– Check my facts: Make sure information is accurate and factual
– Be aware of triggers: Practice discretion when it comes to visually sensitive content
– Practice inclusion: Never intentionally exclude certain groups or communities
– Do no harm: Make sure any call to action or challenge is safe
Pinterest Sponsored Content
Brands can utilize Pinterest creators similarly to most other platforms. With influencers on this platform often having very specific niches, brands can easily identify target audiences. For example, Krista Perez has a dedicated following who tunes in for affordable fashion advice. Perez has promoted brands such as Old Navy, Adidas, and Sephora.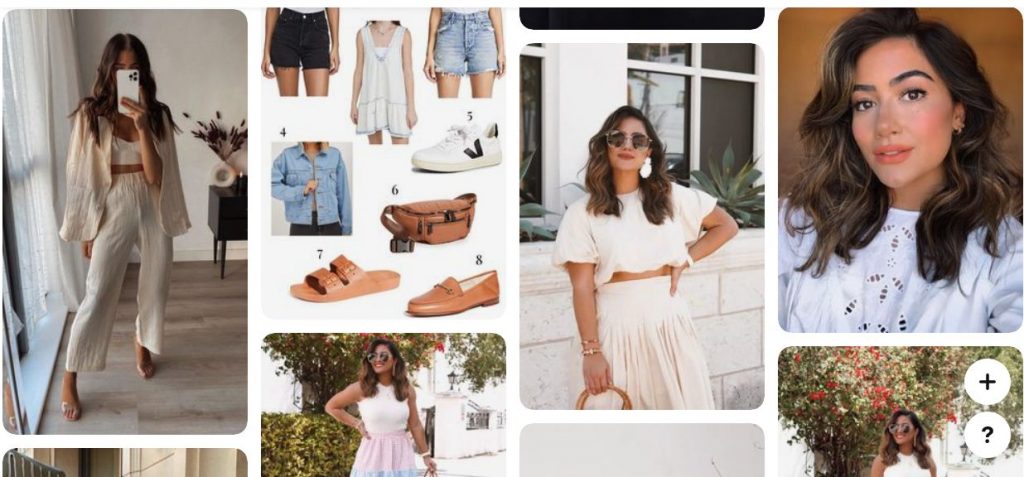 With 9M Pinterest followers, Maryann Rizzo has built a loyal following that views her content for interior design inspiration. Rizzo has promoted products from brands such as Pottery Barn, Kathy Kuo Home, and Target!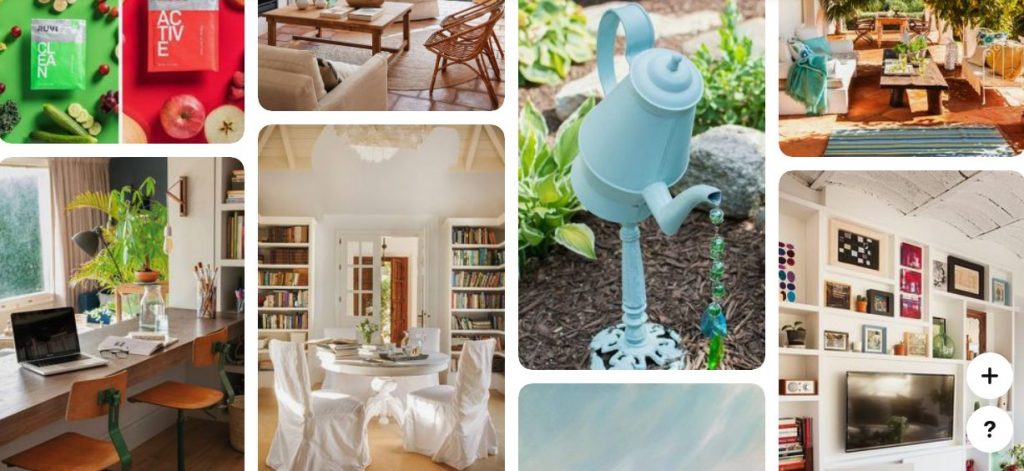 Conclusion
In conclusion, Pinterest became the latest platform to announce the launch of a creator fund. Following TikTok, Snapchat, and Clubhouse, their fund will provide $500K of support. Primarily working with creators from underrepresented communities, Pinterest is positioning itself as a champion of diversity, inclusion, and representation. Interested in learning more about the Pinterest Creator Fund, Influencer Marketing Strategy, and more from industry experts? Reach out to us today!