Meet the TikTok Talent Behind Addison Rae's Appearance on The Tonight Show Starring Jimmy Fallon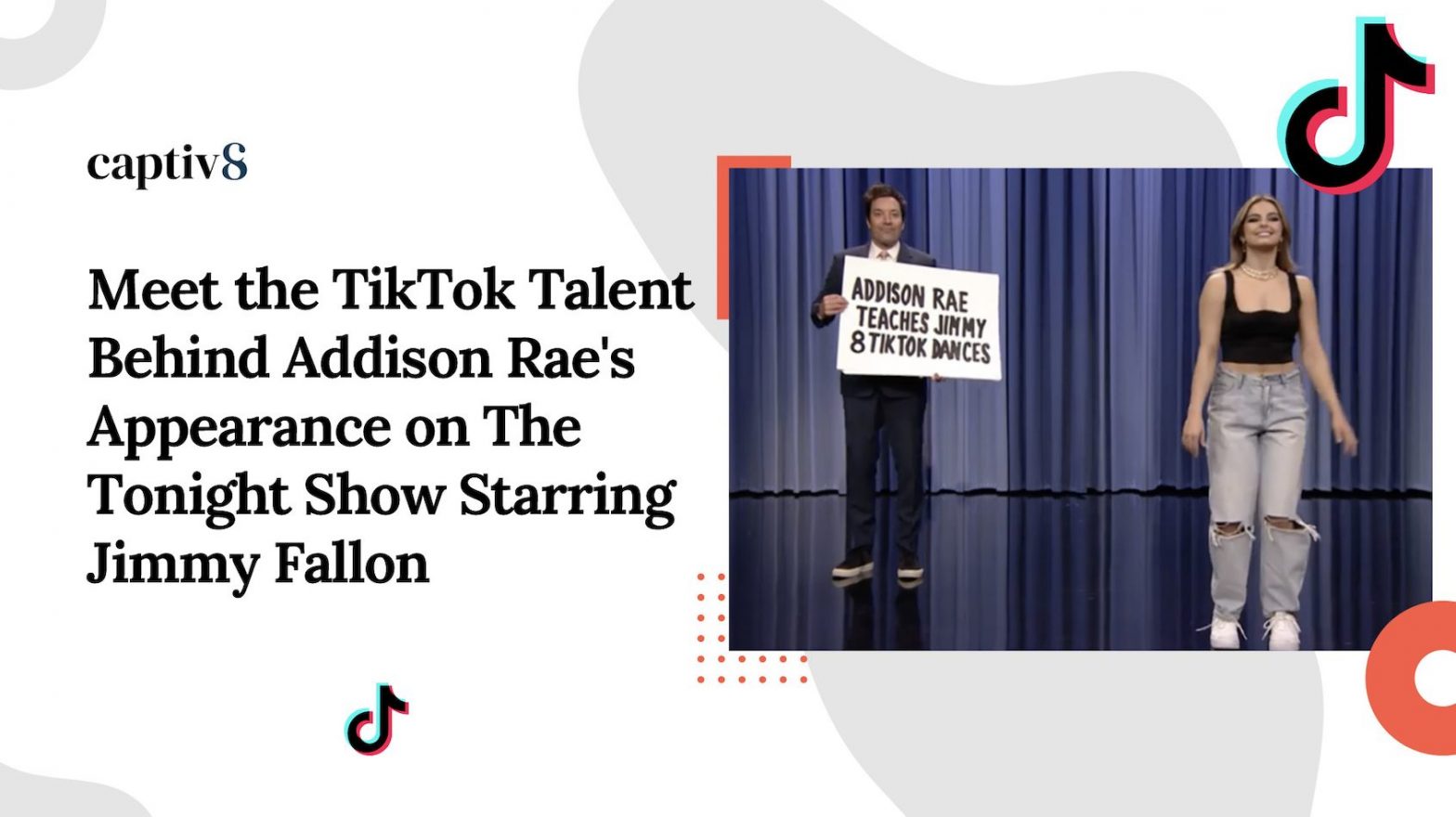 Addison Rae is receiving backlash after recently appearing on The Tonight Show Starring Jimmy Fallon. Rae performed in a segment where she taught Fallon eight viral TikTok dances. However, the internet was unhappy to find that the creators of these dances were not credited for their contribution to the segment.
We wanted to highlight each of the eight creators responsible for these viral dances on TikTok. While Rae cannot be credited for the creation of these viral dances, she has certainly helped them grow in popularity. Through the use of her platform, Addison Rae has helped promote each dance that she performs to her 125.28M total followers. Additionally, she often includes "dance credits" in her captions as well.
Noah Schnapp
The first dance that Addison Rae performed during her appearance on The Tonight Show Starring Jimmy Fallon was originally choreographed by Noah Schnapp. Well-known for his role in the wildly popular Netflix series "Stranger Things", Schnapp carries a total social reach of over 37.72M.
Jason Derulo
Following Noah Schnapp, Rae performed "Savage Love" by Jason Derulo. Both the song and dance were created by the pop star. Derulo is also one of TikTok's most popular creators with over 44.3M followers.
YvnggPrince
After "Savage Love", the next dance performed was choreographed by YvnggPrince. He is well-known on TikTok for his comedy and dance videos. Additionally, YvnggPrince has 1M followers on TikTok.
FlyBoyFu
Next up was "Laffy Taffy (Remix)" by FlyBoyFu. The artist created both the song and viral dance accompanying it. He is most well-known for the song, and his social posts are largely comprised of people who have danced to the hit song.
Keara Wilson
The next dance performed was choreographed by Keara Wilson to Megan Thee Stallion's hit song "Savage." Wilson's dance has received over 62.4M views on TikTok and she is best known to her followers for dance videos as well.
Greg Dahl
Following Wilson's dance, Addison Rae went on to perform Greg Dahl's dance to "Blinding Lights" by the Weeknd. Dahl is well-known to his TikTok followers for his comedy skits and workout videos.
Mya Johnson
Known for her dance videos, Mya Johnson's choreography to "Up" by Cardi B was the next dance performed by Addison Rae. Johnson would even go on to repost a clip on her TikTok account from Fox News discussing Rae and Fallon's failure to give credit to the creators.
Carine & Frances Gilbert
The last dance performed by Addison Rae was of Carine and Frances Gilbert's choreography to "Fergalicious" by Fergie. Their original video earned 22.4M views on TikTok as well! The two are well-known for their goofy dancing videos, comedy skits, and videos that are relatable to twins.
Conclusion
In conclusion, Addison Rae and Jimmy Fallon partook in a skit on national television that failed to credit the creators of the original dances performed. Interested in learning more about creators, influencer marketing strategy, and more from industry experts? Visit Captiv8.io for more info!