How to Align Teams and Strategy for Influencer Marketing Campaigns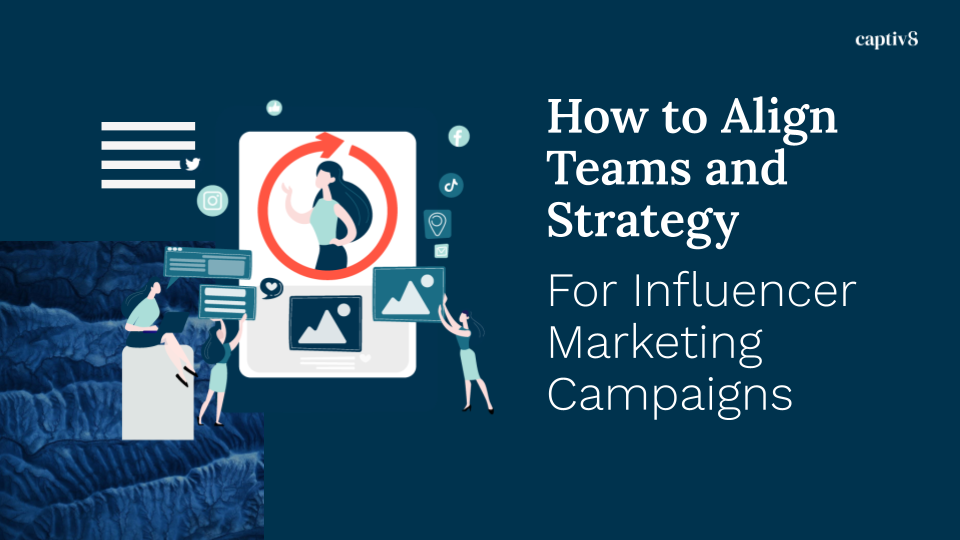 As your business grows with new product lines, marketers, contractors, and teams, it requires additional time and resources to plan out campaigns and get everyone on the same page. Growing your business in an agile way without friction and delays is important to the operational success of your team. When strategizing on influencer marketing initiatives, the time required to coordinate requests and feedback could slow down the execution process. Looping in stakeholders early on can reduce any friction or redundant work later down the road.
That is why today, Captiv8 is excited to announce the release of our newest tool that allows brands and agencies to enable, store, and collaborate on new requests for influencer campaigns. This elevates the Captiv8 platform as the industry's first and only campaign planning tool that transforms thoughtful strategy into flawless execution. Here's how it works.
Step 1: Customize Request Fields
To get started, you can customize and configure the fields that appear on your Request for Proposal (RFP). This provides teams the flexibility to require certain fields before a request can be prioritized. Once the standard RFP fields are set, you can share the request form with internal or external members of your organization when they have a new request.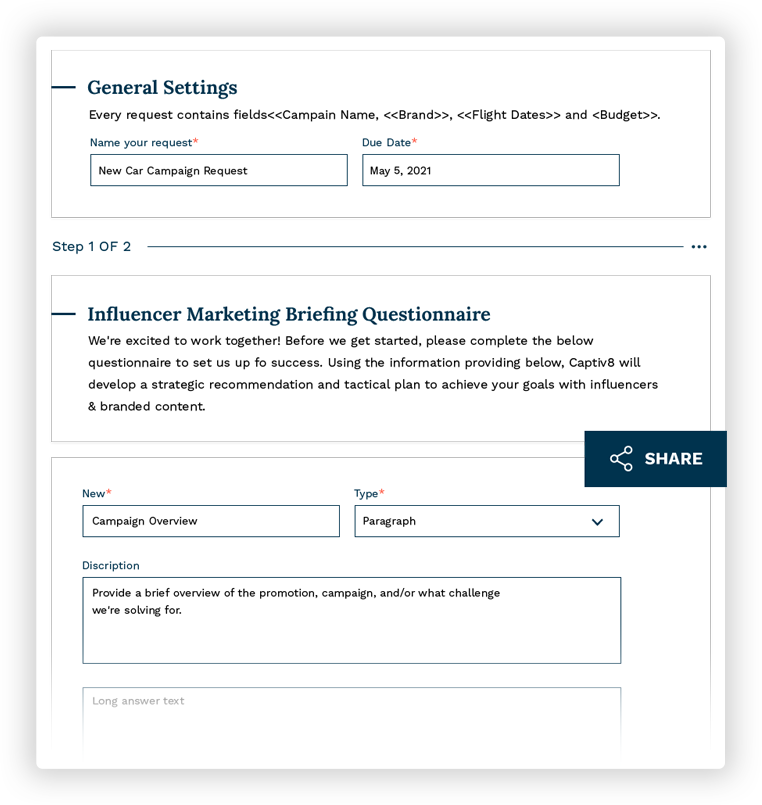 Step 2: Collaborate on New Requests
The built-in messaging system lets you add more collaborators to discuss the request, align with the appropriate parties for approvals, and converse back and forth on outstanding questions. This ensures no message in the request gets missed in a lost or outdated email thread and reduces potential confusion between teams, as there is a historical record of comments that were made.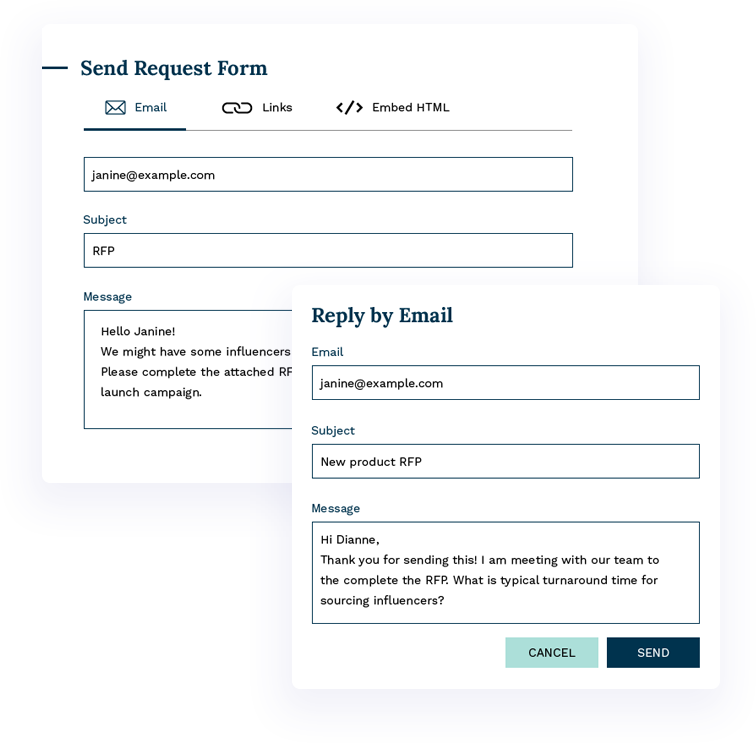 Step 3: Convert Request to a Campaign
Once all the nitty gritty details are worked out between the appropriate stakeholders and team leads, all of the final requests can easily be converted into a campaign without leaving the Captiv8 platform. This, in addition to the platform's other workflow tools like negotiating offers, approving content, boosting posts, reporting on campaigns, and issuing payments, makes Captiv8 the world's first and truly end-to-end solution for influencer marketing.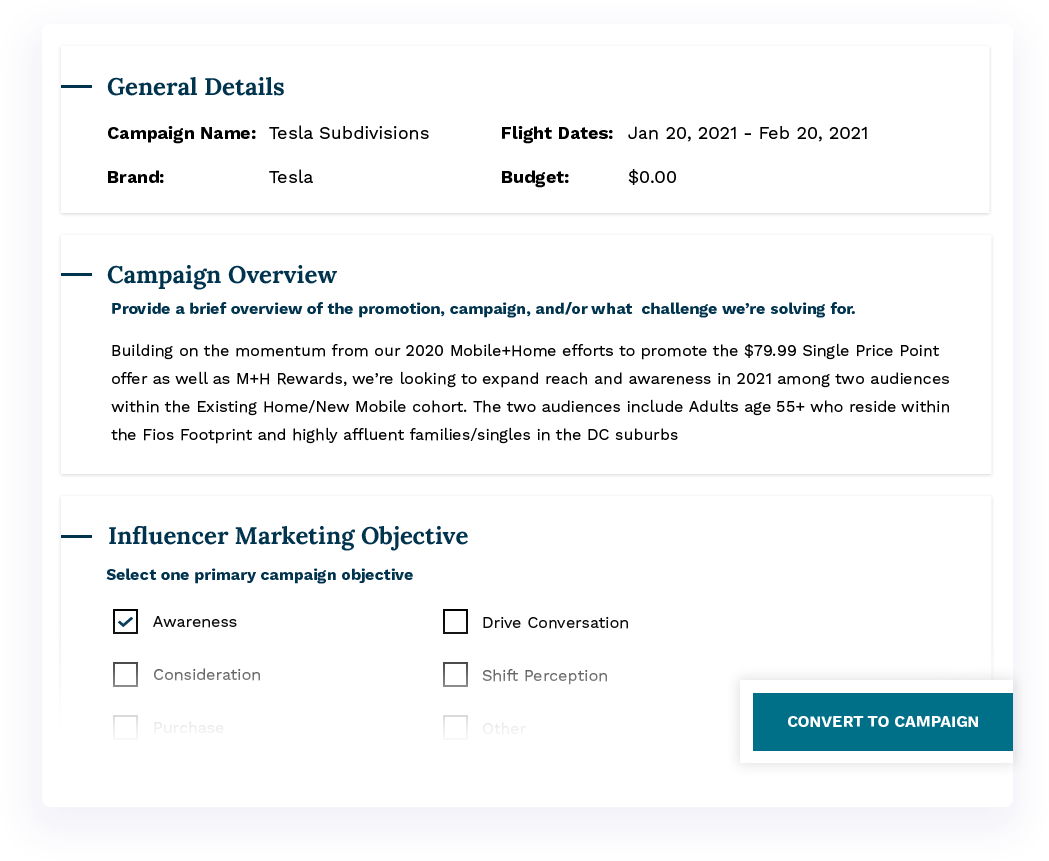 Get Started
For brands and agencies that wish to scale their influencer marketing efforts by creating better alignment on strategy and execution, visit Captiv8.io for more info or submit an RFP today.