Meet the Most Engaging College Basketball Coach in the Country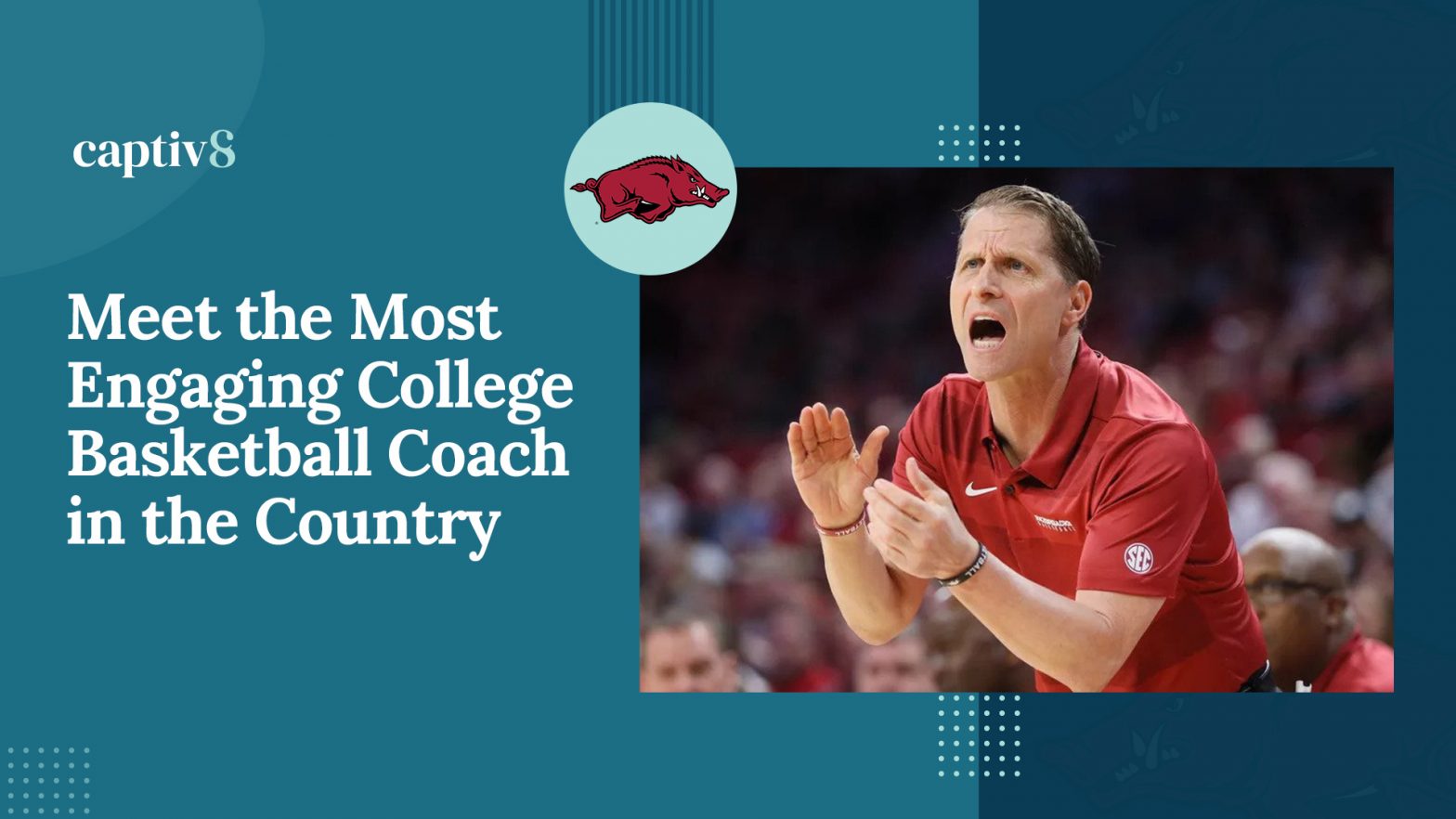 It is no longer uncommon for college basketball and even high school basketball players to receive near-celebrity status. This is largely thanks to the excellent coverage from basketball media outlets across all social channels. These athletes can now often be found with six-digit follower counts. However, what is uncommon is to see this social reach from a Coach.
Meet Coach Eric Musselman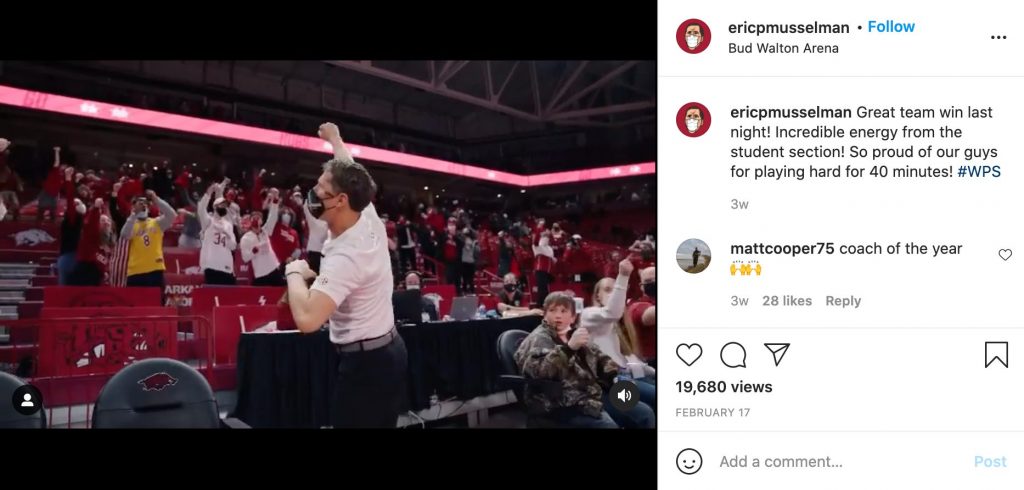 Head Coach of the University of Arkansas men's basketball team, Eric Musselman, boasts over 100K combined followers across Twitter and Instagram. As expected, Musselman's social media accounts are chock-full of Arkansas promotional posts. However, he also adds behind-the-scenes content from locker room speeches and post-game celebrations as well as sharing images from team outings.
SkullSparks recently revealed a graphic where they had found Coach Musselman's Twitter account to have generated 65K interactions during the month of February. This made him the most engaging coach in all of college basketball. However, using Captiv8's comprehensive insights, we took it one step further. We determined that in the last 30 days Musselman received precisely 86.48K engagements via Twitter. This shows an increase of over 21K interactions during a similar time span! This increase is most likely a result of Arkansas' recent success following Selection Sunday. Arkansas was selected as a 3 seed for this year's national tournament. This marks the highest seed the program has earned since 1992!

Additionally, we wanted to determine Coach Musselman's total Twitter engagement throughout the course of the entire season. We found that between November 25th (the start of Arkansas' 2020-2021 season) and March 15th, Musselman had garnered 174.02K total engagements!

Moses Moody
Helping lead the way for Musselman's Razorbacks is Moses Moody. The former four-star high school recruit has blossomed into one of the most complete scorers in the country under Musselman. Previously, Moody was ranked as the 45th overall prospect by 247Sports during his senior year of high school. However, he quickly proved the rankings to be inaccurate. Of the 44 recruits ranked higher than Moody, only three managed to score more points per game during the 2020-2021 NCAA season. Those three being Cade Cunningham for Oklahoma State University, Sharife Cooper of Auburn University, and Cam Thomas from Louisiana State University.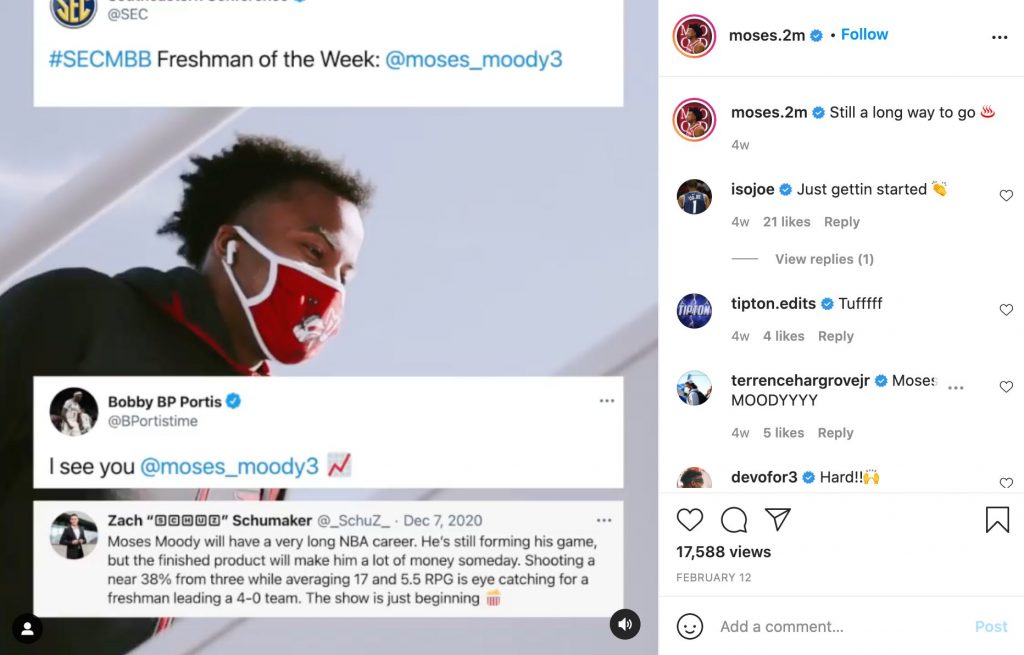 Conclusion
In conclusion, Coach Musselman has his high-flying Razorbacks playing some of their best basketball of the season. This team certainly seems to be peaking at just the right time. Musselman's social media engagement has seen a spike coinciding with his team's success. As a result, Musselman was deemed the most engaging coach in college basketball. With the help of Moses Moody, Musselman and the Arkansas Razorbacks have ambitions of cutting down the nets at the end of the tournament. If you're interested in learning more about engagement, influencer marketing strategy, and more from industry experts, visit Captiv8.io for more info!