The Bachelor Contestants with the Largest Instagram Growth… So Far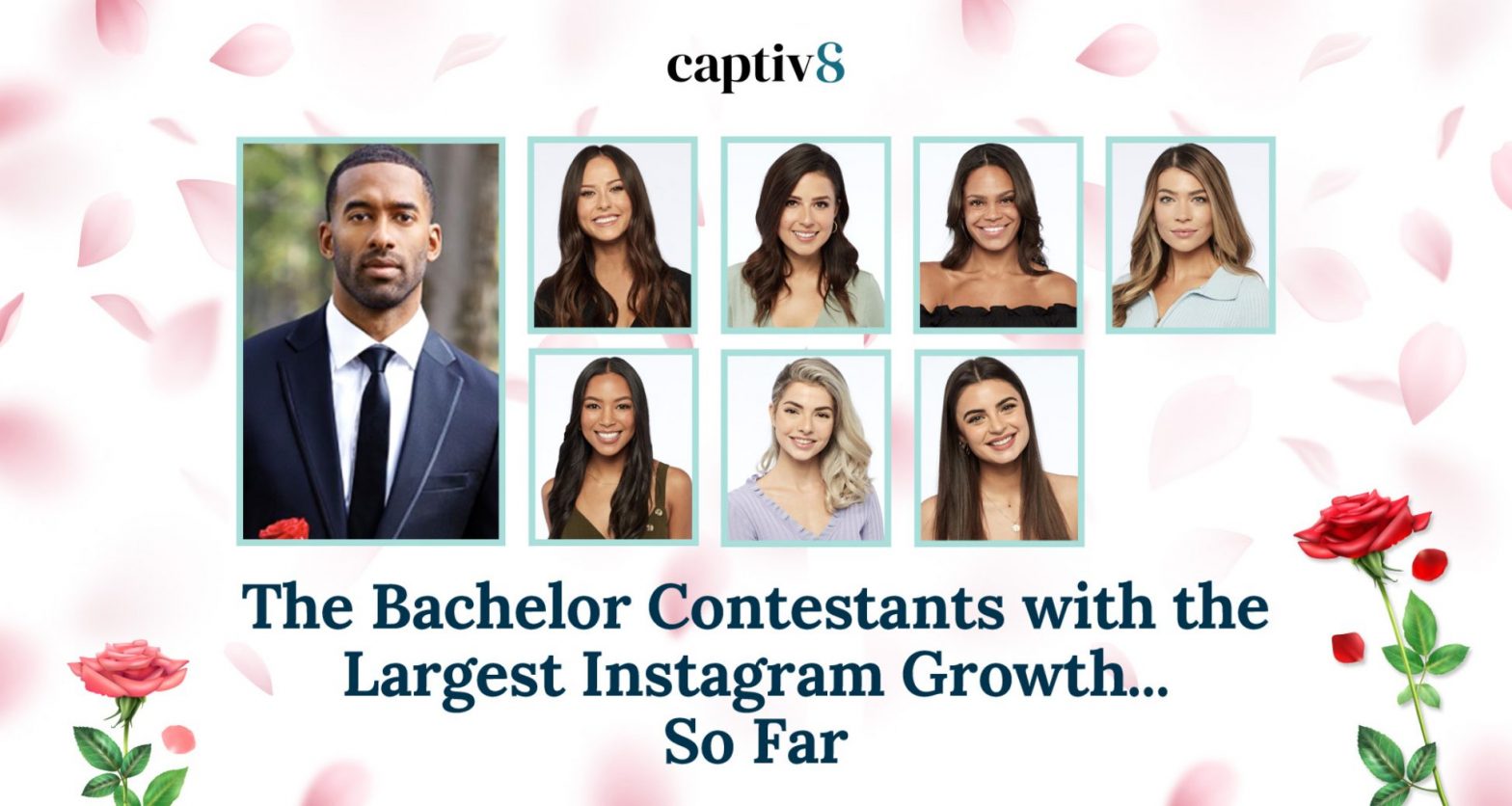 Season 25 of The Bachelor continues to entertain. While we patiently wait for the hometown dates, we decided to analyze the Instagram growth of some of this season's most popular contestants. Unsurprisingly, three of the final four women remaining on the show have made it on this list.
*Warning Spoilers Below*
7. Michelle Young
Middle-of-the-season newcomer, Michelle Young, began her journey later than many of the other women on this show. However, she has seen one of the largest growth percentages out of all the women. Beginning the show with approximately 3,672 followers, Young now boasts 103K followers on Instagram. The difference results in a 3,817.84% growth rate!
6. Bri Springs
With a total growth percentage of 3,454.78%, Bri Springs comes in sixth for total Instagram growth. Springs began the show with a follower count of roughly 3,432 but has now progressed to 122K. She also had the second-largest week-to-week growth of any contestant this season. Between episodes one and two, Springs saw a growth rate of 622.61%!
5. Sarah Trott
Even after leaving the show several weeks ago, Sarah Trott saw steady exponential growth. Trott nearly doubled her total Instagram followers in the three weeks after her departure from the show (87.38%)! Beginning The Bachelor with nearly 13K followers, Trott now boasts 193K.
4. Kit Keenan
Daughter of fashion designer Cynthia Rowley, Kit Keenan began her Bachelor journey with the most Instagram followers of any contestant. Beginning the show with approximately 46.4K followers, Keenan has now grown her Instagram following to 263K.
3. Abigail Heringer
Winner of the "First Impression Rose", Abigail Heringer would go on to become this season's sweetheart. Heringer also became the first-ever hearing-impaired contestant in Bachelor history. Additionally, Heringer received the largest week-to-week growth of any contestant this season. Between episodes one and two, Heringer went from roughly 8,578 followers to 151K! Resulting in a growth percentage of 1660.32% in just one week!
2. Katie Thurston
Katie Thurston had one of the most memorable entrances in Bachelor history. Thurston began the show with 21.3K followers. However, Thurston has now grown her following to 393K. The difference resulted in a total growth percentage of 1,745.07%!
1. Rachael Kirkconnell
Despite her off-the-show drama, Rachael Kirkconnell has seen the largest growth of any contestant this season. Since the beginning of the show, Kirkconnell has grown from 10.8K Instagram followers to 400K. Resulting in a growth percentage of 3,603.7%!
Conclusion
In conclusion, these seven contestants saw the largest growth of all women this season. However, some grew more than others. Abigail, Bri, Michelle, and Rachael all saw growth rates of over 3,000%! Additionally, if you're interested in learning more about Instagram growth, influencer marketing strategy, and more from industry experts, visit Captiv8.io for more info!