How to Find Influencers That Meet Your Brand Strategy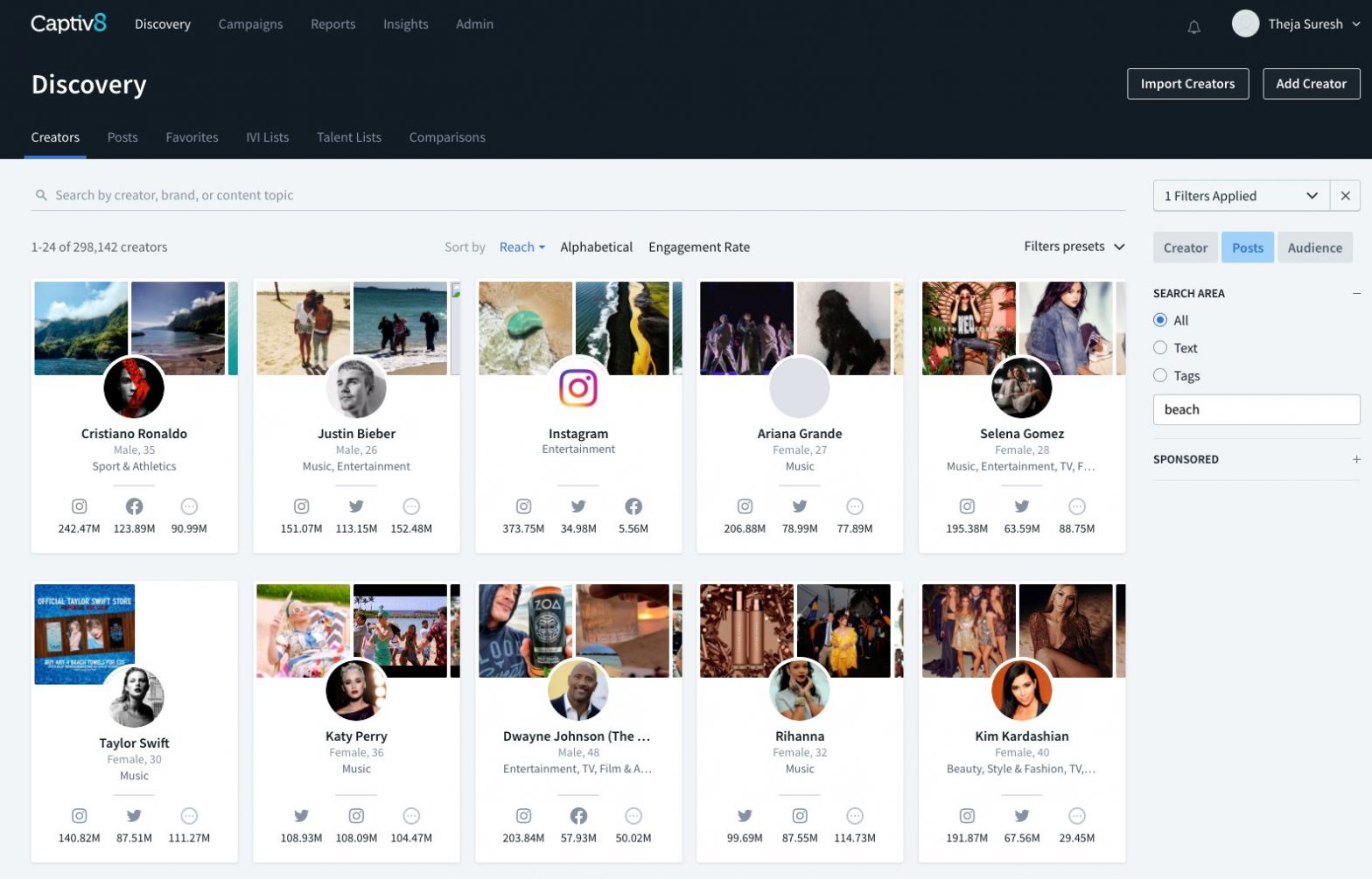 As some economies are slowly starting to open, many people are still playing it safe and staying home in 2021 until they are vaccinated. This has caused a lasting surge in social media usage in several regions of the world, causing marketing teams to pivot their traditional ad strategy over to other sponsorship channels. It's no surprise that influencer marketing is now becoming a marketing standard across both brand and performance marketers. For those who are new to sourcing the top influencers that will drive the best results for your business, read on.
Test out influencers with different audience sizes
Captiv8 offers a robust discovery platform that allows you to apply filters based on an influencer's attributes or the influencer's audience attributes. In addition, our Discovery platform recently went through a backend and frontend makeover. We doubled our creator database on the back end, with complete first-party data and upgraded the creator tile views as well allowing you to evaluate each filtered influencer by their follower count.
If you're new to influencer marketing, we recommend evaluating a number of different types of influencers and campaigns to understand how your market will perform with micro, macro, and mega influencers. This will not only allow you to assess a budget that works for your business, but also help you drive the most desired actions from your campaign.
Search 1B+ posts by brands, creators, platform, and location
Whether you're looking for content inspiration, narrowing down a list of potential influencers, or assessing what competitive campaigns are doing on the various channels on social, the Captiv8 Discovery platform offers the world's first global post search tool that solves for every use case.
The powerful global search engine is more than a social listening tool. It lets you perform unlimited keyword searches, find influencers who are already mentioning your brand organically, and filter posts by the platform or location they were in. Our searchable database of posts crawls over 1 billion posts for the keyword of your choice across Twitter, Instagram, YouTube, Facebook, and TikTok.
It's the easiest and fastest way to build out your influencer marketing campaign strategy. You can even tap into what your competitors that have influencer campaigns and leverage the competitive intelligence to make better decisions for your brand.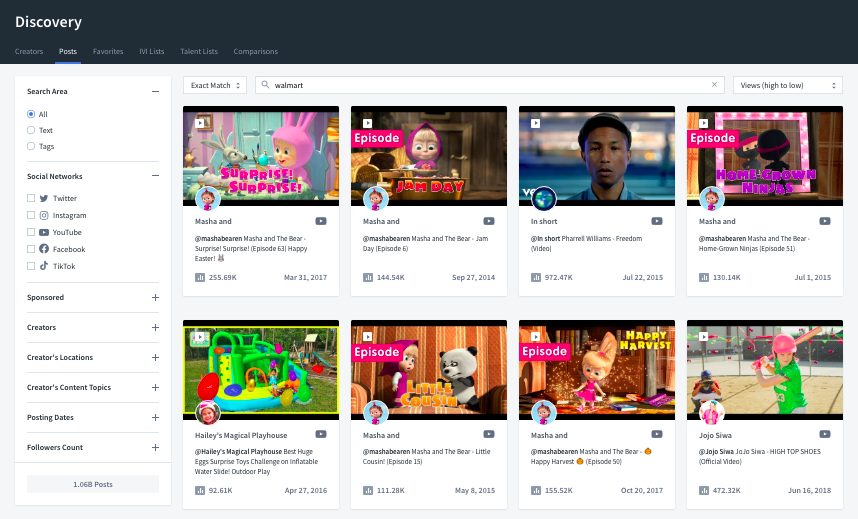 Consider reach and engagement predictions
As you evaluate new creators, each creator profile on Captiv8 will include reach and engagement predictions. The predictive intelligence allows you to estimate the return on investment you'll get from a creator you wish to work with. Based on your budget, establish a maximum amount you're willing to pay for an impression or an engagement. As you get more information on each creator's rate per post, you can make more confident decisions on which creators will best support your campaign goals and business needs.
Get started
Captiv8 Discovery is used by the largest agencies and brands in the world, and our latest enhancements are now available. To gain access to Captiv8 Discovery, schedule a demo today.