What the 2020 Charli D'Amelio Super Bowl Ad Means for the Future of Influencer Marketing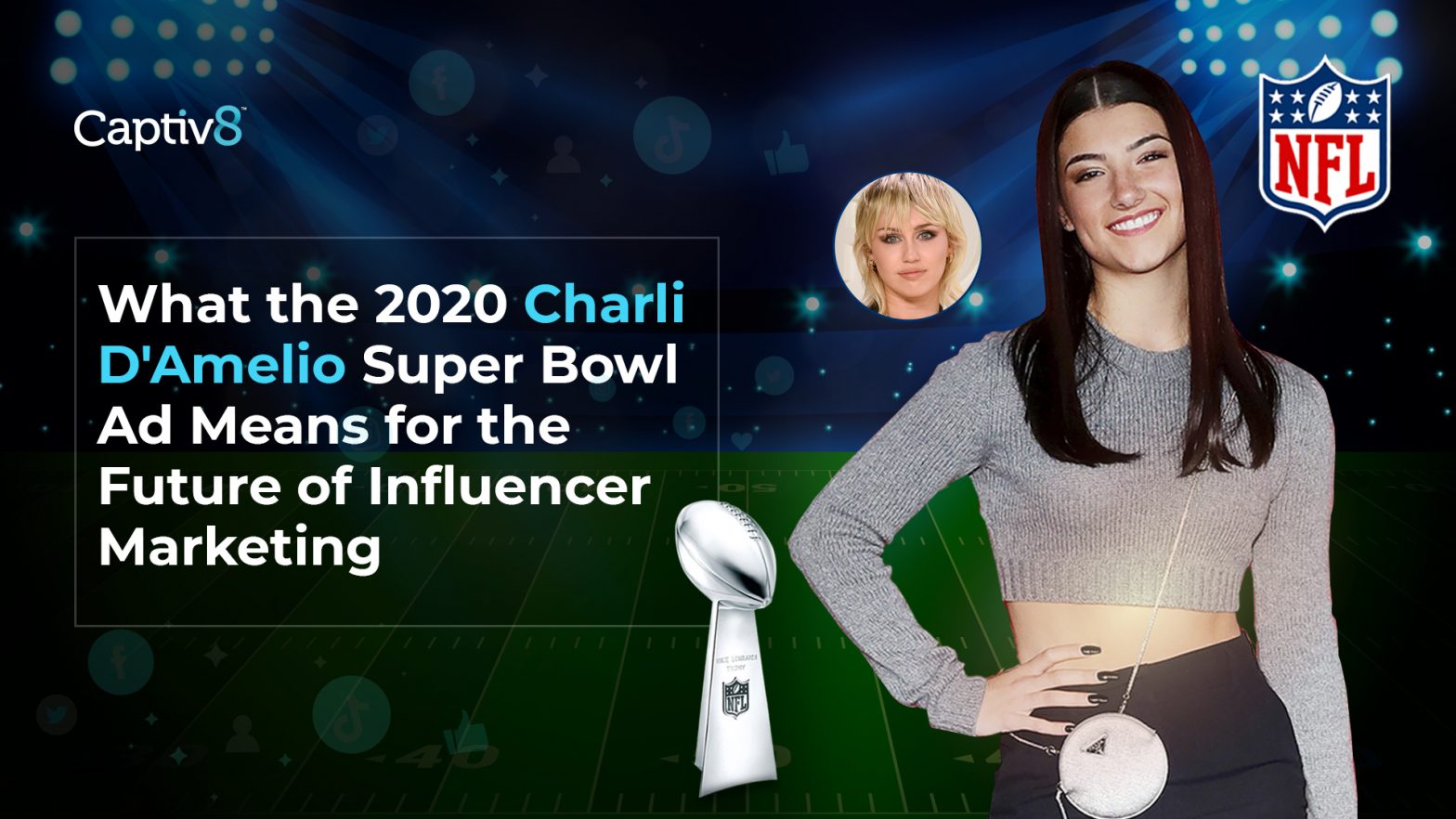 After Sabra's 2020 Charli D'Amelio Super Bowl ad, the future of Super Bowl advertising could look very different. Alongside D'Amelio, the commercial featured mainstream superstars, Megan Thee Stallion, Mel B, Miz Cracker, T-Pain, Ric Flair, and many more. D'Amelio and the other stars simultaneously helped Sabra run a campaign on TikTok called #HowIMuss. But Sabra wasn't the only brand to run a TikTok campaign during the big game. Chipotle, Kia, and even Justin Bieber tried to elevate their brand via TikTok during last year's event. But what's causing this change?
Shift from Traditional Commercial Spend
On average, a 30 second commercial during Super Bowl LV will cost $5.6 million. To put that into context, the New England Patriots' starting quarterback, Cam Newton, earned a base salary of $1.05 million this past season. Accompanying the increased cost of advertising during Super Bowls is a decrease in the time that Americans spend watching sports on television. Not to mention the impact 2020 had on the revenue and budget for many companies. It's no wonder that many brands are sitting out from advertising during this year's big event. Notably, Budweiser, Coke, Hyundai, and Pepsi will not be taking part in running a Super Bowl commercial this year.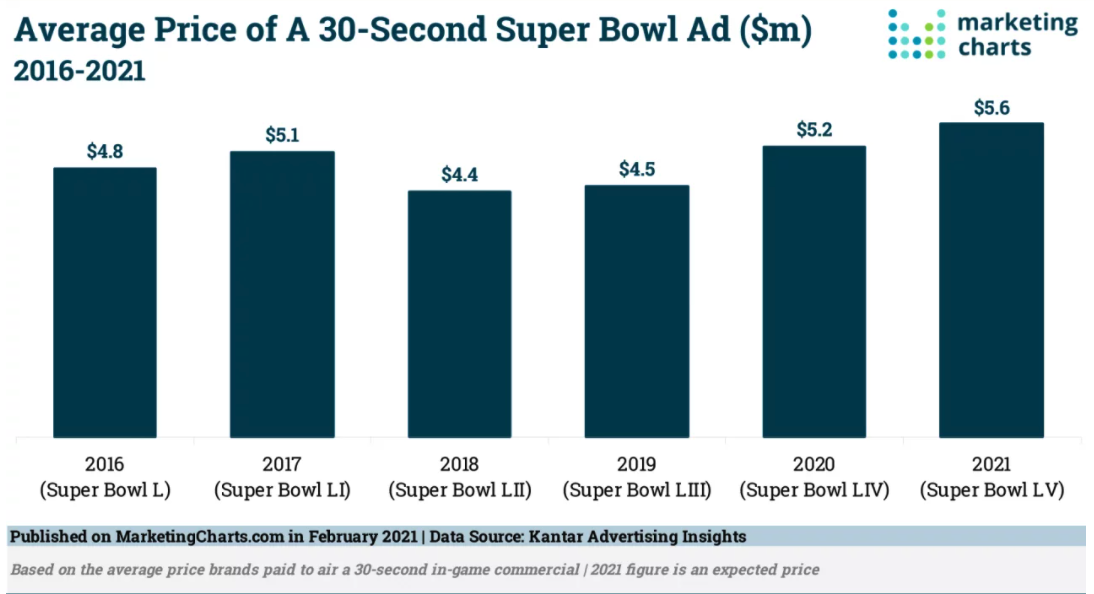 Gen Z
Although the Super Bowl attracts over 100 million viewers each year, their appeal amongst Gen Z isn't as strong. "Only 35% of the Gen Z adults surveyed said they watched Super Bowl 54, compared to 54% of Millennials, 51% of Gen X, and 52% of Baby Boomers." However, TikTok has roughly 80 million active monthly users and 60% of them are Gen Zers. Clearly, if you want to reach Gen Z, social media is the most effective channel, TikTok in particular. As a result, we anticipate that many brands will look to run TikTok campaigns during the Super Bowl when targeting Gen Z.
Not only have brands that typically advertise in football's biggest game noticed this trend but so has the NFL itself. The NFL agreed to a multi-year partnership with TikTok. Through this partnership, the NFL is looking to attract Gen Z viewership.
NFL TikTok Partnership
With the NFL's increased interest in TikTok, they chose to activate Miley Cyrus to headline the pre-kickoff tailgate. Cyrus will be performing live exclusively for 7,500 vaccinated health care heroes the NFL invited to attend Super Bowl LV. Fans who want to watch the performance can tune into the NFL's TikTok for two hours of live pregame content. Cyrus was a great choice for reaching younger audiences due to her total social media reach of 233.91M. Additionally, of her total followers, 8.5M are solely from TikTok. Through the use of Captiv8 Insights, we were able to determine that not only is Cyrus widely popular on TikTok, but over 44% of her total followers are Gen Zers.

Conclusion
In conclusion, we expect brands to continue shifting towards social media influencer marketing campaigns during the Super Bowl. This is due to the increased price of running a 30-second commercial, paired with the decrease in Gen Z viewership. Brands are taking note of this trend, even the NFL itself. If you're interested in learning more about the Charli D'Amelio Super Bowl ad, influencer marketing strategy, and more from industry experts, Visit Captiv8.io for more info!