Benefits of Social Media for Mental Health Awareness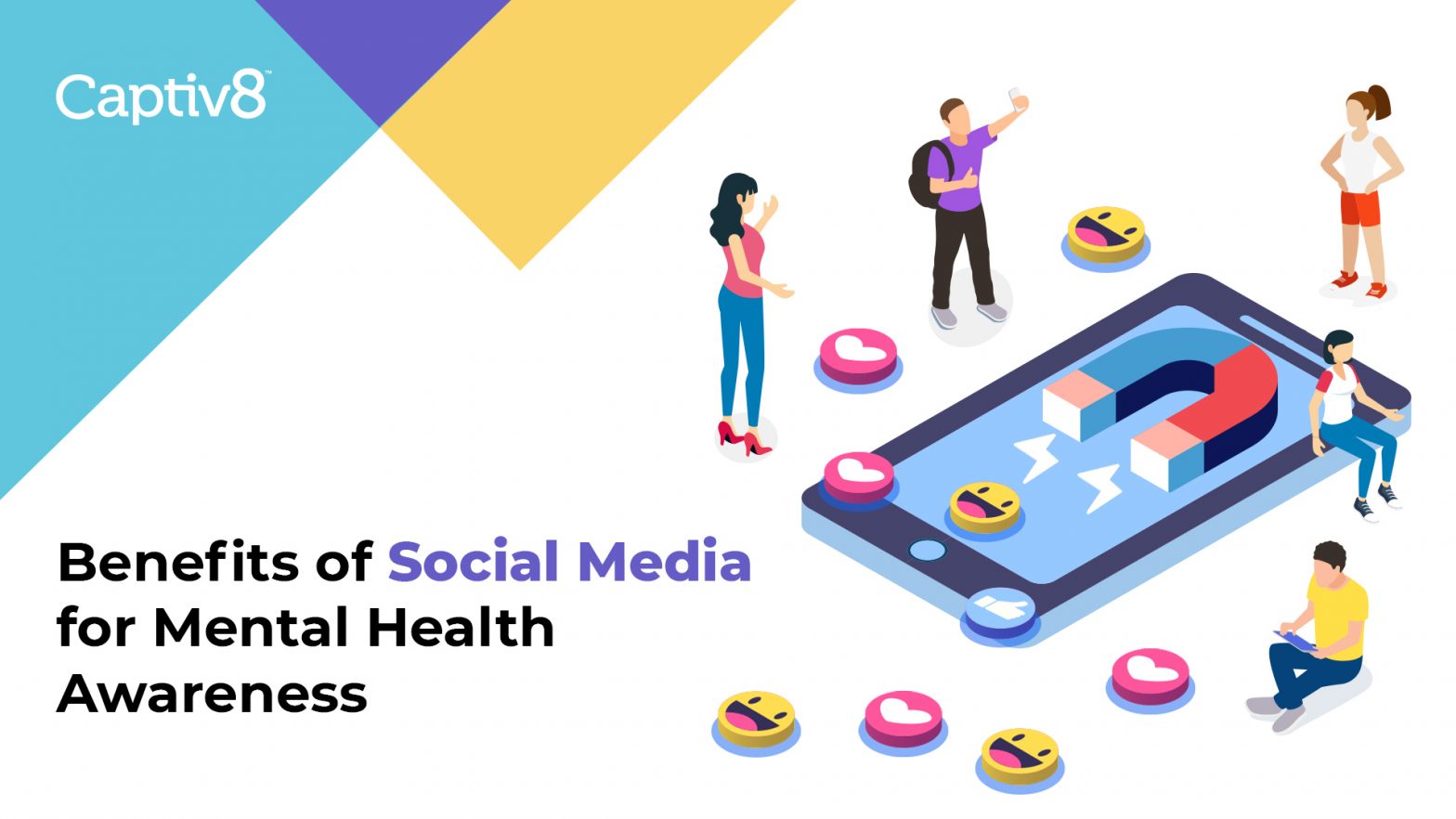 Social media receives a lot of criticism for the toll it can take on an individual's mental well-being. This past year showed a 12.7% increase in the number of posts mentioning "stress". Additionally, the number of posts that mention "mental health" also grew by 80.53% from influencers across all social channels (Data Source: Captiv8). Lockdown restrictions have contributed to depression, anxiety, and body image issues for many people. The American Psychological Association found that "19% of U.S. adults say their mental health is worse than it was at this time last year." Many believe that social media is generally bad for mental health by increasing anxiety and FOMO. However, there are several benefits of social media for mental health awareness.
Relatability
Lockdown has been a difficult time for many people, especially those battling depression and separation anxiety. The emphasis on social distancing accelerated the strain on mental health. For many people, their friends and social life were a stimulating outlet to relieve built-up stress. One of the benefits of social media is undoubtedly its ability to keep you connected to your world. However, another great benefit is its ability to help you discover relatable content. In lukegold3's TikTok, he reminds you that you're not the only one who misses their friends and can't wait to simply high-five them in a post-pandemic world.
Reminders
Social media is often a place for people to highlight achievements in their life. It's awesome to celebrate the people you're connected to. Although, it can become overwhelming to see this on a daily basis. You might feel like you're not progressing as quickly as your peers. It's easy to forget that social media isn't a full and accurate representation of an individual's life. However, pages like Mindset Therapy help remind you that progress, obstacles, and hard work aren't documented.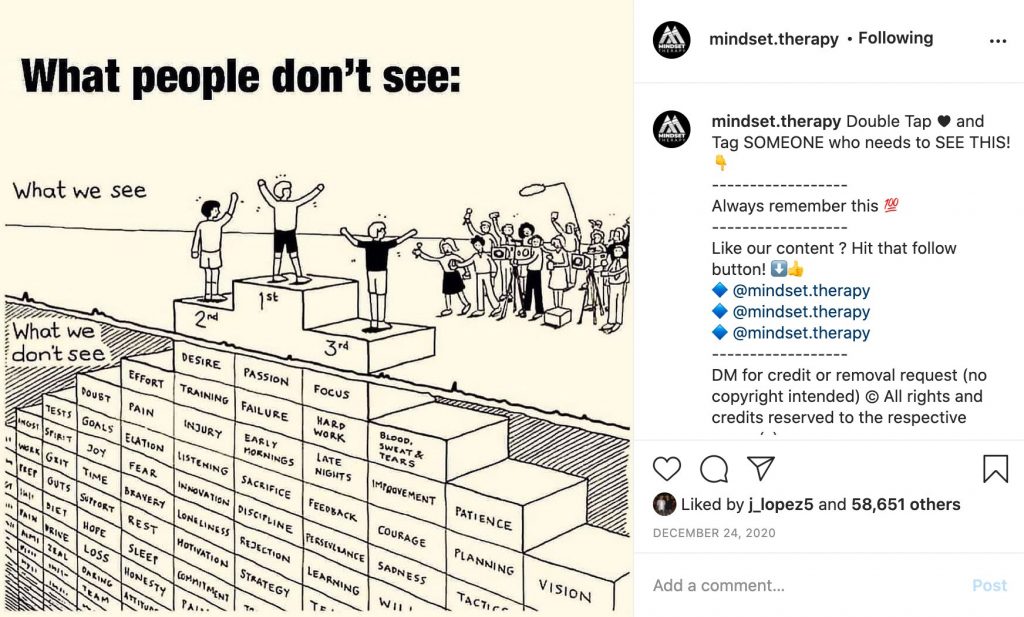 Body Image Positivity
Quarantine has taken a toll on many people's own body image perception. There has definitely been less access to gyms and fitness equipment. Not to mention, the kitchen is now five steps away from your office. Many people have had trouble continuing to love their own bodies. Social media influencer, Sienna Gomez has dedicated a large portion of her TikTok content towards the promotion of body image positivity. It's inevitable to compare ourselves to images of athletes and models on social media. Nonetheless, Gomez tries to remind us that even the most beautiful people we see on social media take advantage of angles. Additionally, Gomez reminds us that it's normal for our bodies to gain and lose weight.
Sponsored Content
It can be difficult to open up and have conversations regarding mental health issues. For this reason, brands can use these strategies to help champion positive themes surrounding mental health and awareness through sponsored content. The English Football Association (FA) launched Heads Together, a campaign focused on the promotion of athletes sharing stories about their mental health issues. As a result of these athletes opening up, the hope is to increase comfort for the general public to discuss their own mental health issues. With this in mind, the FA launched a video series via YouTube featuring top athletes carrying out these difficult conversations.
Conclusion
Social media can be a great way for you to stay connected with friends and discover relatable content. Equally important to discovering relatable content, it can be beneficial to your mental health to know that there are other people out there who are going through the same difficulties. Additionally, the promotion of body image positivity is another benefit to mental health. If you're interested in learning more about the benefits of social media, influencer marketing strategy, and more from industry experts, visit Captiv8.io for more info!