Top Winners of 2020: Social Media, Short-Form Content, & Bella Poarch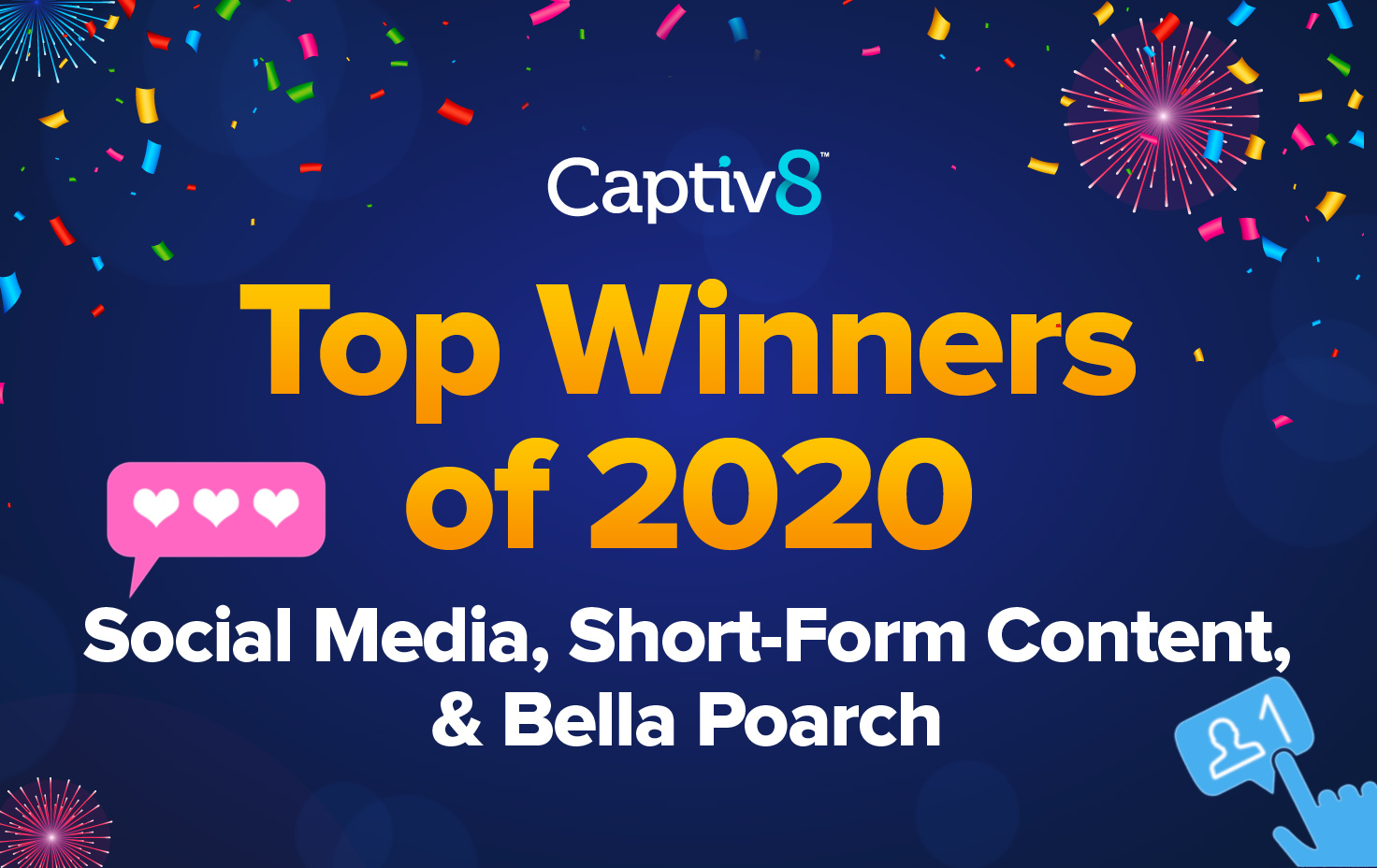 With the year coming to an end, we here at Captiv8 will be sharing our list of the top winners from 2020. Despite the many obstacles thrown our way, there have undoubtedly been themes, brands, and industries that have walked away from 2020 as true winners. These winners will hope to continue their newfound momentum into 2021. We will also discuss why short-form content like social media stories has been trending on all platforms.
Interested in learning about other winners from this past year? Check out our recap of the Top Winners of 2020!
Social Media Stories and Short-Form Content
With general health and public safety at the forefront in 2020, many forms of entertainment were restricted. An increased urge to stay connected with what's going on in the world aided the already rapidly rising use of social media as a primary source of news and entertainment. This trend is consistent not only with existing social media platforms such as Instagram and Youtube but also catalyzed the rise of new forms of content such as TikTok. With the reduction of outdoor activities and social gatherings limiting traditional influencer culture, online attention redirected towards home-generated, short-form videos. By April 29, TikTok had been downloaded over 2 billion times across the globe. As of now, TikTok generates around 850 million monthly active users within the US with 83% of them having posted at least one video.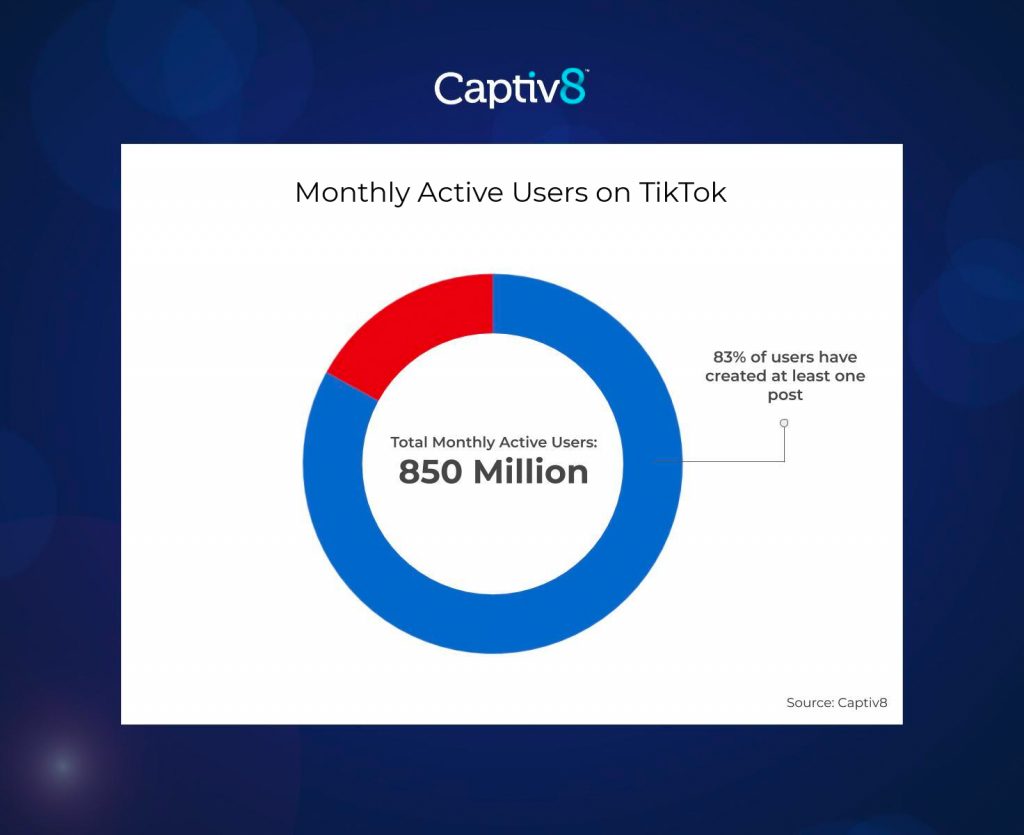 TikTok's rise, along with the blow-up of short-form content, accelerated an industry-wide shift towards ephemeral content. Instagram, for example, launched their new Reels feature, enabling users to post 15 or 30-second videos with shareable soundtracks in the background. Similarly, Snapchat has rolled out Spotlight, utilizing similar features and algorithms to TikTok. Even non-video based platforms like Twitter and Linkedin took a stab at short-form content, launching Twitter Fleets and Linkedin Stories all within the year.
Through TikTok's algorithm, anyone can go viral and become an influencer. With its fast-paced consumption, high spreadability, and inherent linkage to music and dance, social media marketing is taking great strides in matching the power of traditional advertisements. However, this change also calls for an increasing need for authenticity and unfiltered content as opposed to the high production long-form videos we're used to seeing. Advertisements and influencer marketing campaigns are learning to grow with this new trend and find influencers who can authentically advocate the brand or product.
Bella Poarch
It'd be wrong for us to talk about short-form content as a winner in 2020 without also mentioning Bella Poarch and her meteoric rise to TikTok superstardom. As previously mentioned, anyone can go viral and become an influencer through TikTok's algorithm. Case in point, Bella Poarch. Poarch posted her first TikTok on April 10th, 2020, and has since become a household name, known for her lip-syncing videos that incorporate the "Face Zoom" filter. According to Wikipedia, Bella Poarch is the creator of the most liked video on TikTok. Poarch's lip-syncing of Millie B's "M to the B" has amassed 43.7M likes and 535.3M views.
Bella Poarch's TikTok account boasts 47.9M followers. This places her ahead of celebrities such as Jason Derulo, Kylie Jenner, David Dobrik, and TikTok powerhouse Dixie D'Amelio (sister of Charli D'Amelio).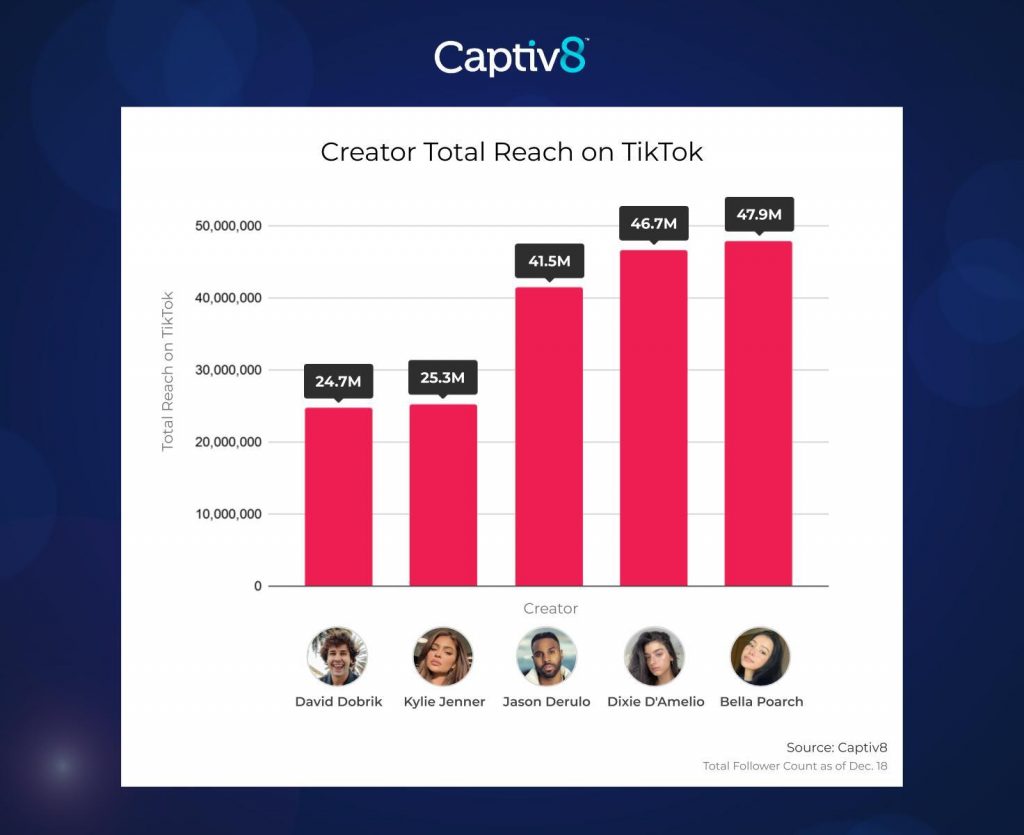 On top of her massive TikTok following, Poarch has another 8.8M followers on Instagram. Poarch's star status has helped her land influencer marketing deals with the likes of Italian luxury designer, Moncler.
When selecting a creator to partner with your brand, there are many factors to take into consideration. It's important to know if their values align with yours and if their audience will be receptive to your campaign. Captiv8's platform can help you determine an influencer's demographic audience by filtering through viewers to see who is engaging with their content. From there, you can make informed decisions, and cater your posts to reach the desired target market.
Conclusion
Social media stories and short-form content came out of 2020 as one of the top winners. This trend pushed TikTok to become one of the most heavily used platforms of the year. 83% of TikTok's monthly active users have created at least one video. This is in part due to the algorithm which can help spotlight almost any user and cause virality. The algorithm has led to the star status of creators like Bella Poarch, and will likely continue to do so. If you're interested in learning more about influencer marketing services, strategy, and more from industry experts, visit Captiv8.io for more info!