TikTok Trending- June Edition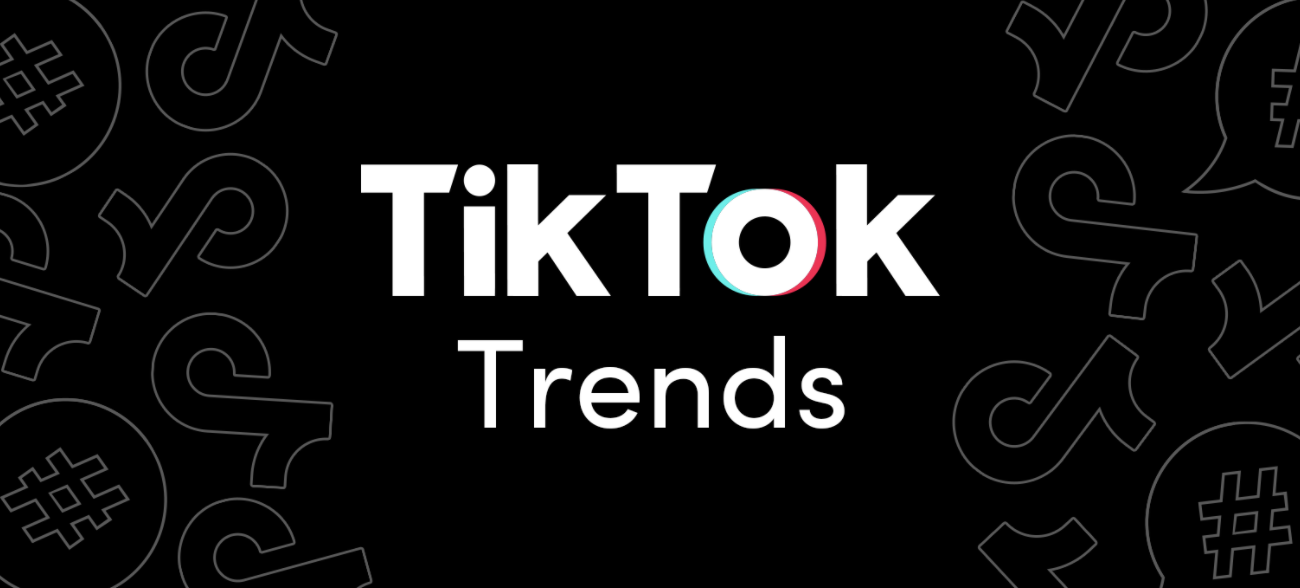 This month there was a lot to see on TikTok. Everything from a 2006 children's show song, to impact Black Lives Matter content. Here is a recap of what was trending on TikTok in June:
Top Songs:

Hood Baby
This song by Kbfr already has an impressive 1.6 million videos on TikTok. It's most commonly used with more than one person singing different parts to the song, turning their heads when its each of their turns.

This is America- Post Malone remix
This mash-up of Childish Gambino's "This is America" and Post Malone's "Congratulations" went viral following the Black Lives Matter uproar and movement in early June. The song has been used in 554,700 videos and is used to highlight art, the realities of protests, and educational insights, all with the intent to promote the idea that Black Lives Matter.

Top Trends:

Stunnin'
This trend is for showcasing creative hypothetical outfits, usually using the format of "What I would wear if I was a…" Many are creative, drawing inspiration from movies, shows and music artists, and some are plainly sarcastic, either way they're both extremely addicting to watch.

Geek'd Up Challenge
This challenge uses the song Geek'd by Bhad Babie, a veteran of creating viral TikTok dance challenges. Although the original creator of the dance is unknown, judging by the 870,000 videos that use the song, we'd say it was catchy and successful to say the least.

Go go go who's next?
The song, which originally derived from a 2006 children's show Hip Hop Harry, was used in the show as a dance circle tune, so each child could bust their move before they called out "Who's Next?" With its simplicity and boppy tune, it's no surprise that it has since evolved into a TikTok challenge. The 2.3 billion videos that use this song usually showcase someone doing a leg movement dance in different, oftentimes, strage locations, like on top of cars or tables.

Coldplay- Paradise
A lot of videos using this trend showcase text messages that lead up into someone meeting a friend/ significant other and then showcasing pictures of the rest of their futures together. Although the song was released in 2011, the trend has caused the song to be used in 674,600 videos, proving that it's not just new songs that gain notoriety on the app.

Top Challenges:

#DontLeaveMe Challenge
This challenge is the premier destination for all pun-lovers. It takes dad-jokes and puns, making them very literal with objects, followed by the pun-maker running away from the camera and the others shouting "Don't leave me, take me with you!" The hashtag for the challenge garnered 1.1 billion views and although the humor is admittedly elementary, they're guaranteed to make you smile.

Sponsored Challenges:

#HealthyHabits6Step
Lysol created this original song to promote six healthy habits to stop the spread of COVID-19. The steps: cough into your elbow, wash your hands, wear a mask, social distance, monitor your health, and clean and disinfect commonly touched surfaces often are all lined up with dance moves, encouraging maximum participation.

#BrowFitness
NYX's sponsored challenge on TikTok uses an original song meant to showcase their new eyebrow dip products. Using an original song and leveraging the fact that people love to watch makeup Tiktoks was the recipe for a great sponsored hashtag challenge here.
Ready to kick-start your TikTok influencer campaign? Reach out!