4 Ways To Make the Most Out of An Onsite Activation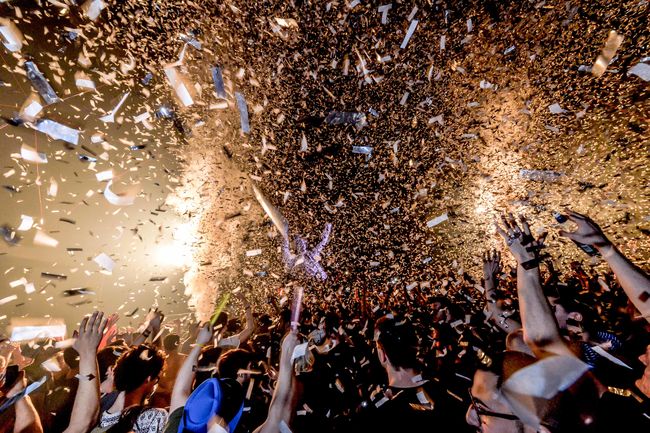 With Summer in full force, it brings about the opportunity to create experiential onsite influencer content. Onsite activations are one way to create an immersive experience for audiences, using social to make them feel as though they are a part of the fun. For brands who are looking to run an onsite activation, here are a few tips to help you make the most our of your event:
Guest List: Allow the influencer to invite friends. Most influencers have their own group of friends, or are a part of a squad, who also may have substantial online followings. By inviting them, you're allowing additional organic exposure for the brand activation and ensuring the influencer has a genuinely great time surrounded by some of their favorite people. One point of caution, onsite events that have an air of exclusivity drive curiosity amongst audiences so determine what approach fits your brand campaign best and move forward accordingly!
Aesthetic + Details: The Instagram Like is in the details. For this type of an activation, every little detail should be magnified and treated like a branch of the brand itself. The goal of onsite activations is to create a true experience – one that is enhanced by all of the small details. Fashion brand Revolve is one that wins with onsite activations, drawing attendance from influencers such as Shay Mitchell and Kendall Jenner.
Photo Ops: Seriously though – what is life without an Instagram photo op? Whether it's a vibrant backdrop in the dessert or a large-scale Metgala-esque photo booth, make sure your onsite activation has an enticing photo op. Photo ops allow a waterfall effect of content with onsite attendees sharing content from the event.
Stream It: Stream parts of your onsite activation that you are particularly excited about! This gives the influencer a way to host the portion of the event and also gives audiences a reason to log in and actually join the experience on social. Live content is exciting and has an air of true authenticity for everyone involved!
Excited to host your own onsite brand activation? Reach out to Captiv8 and let's sync!