Snapchat: Slow & Steady Wins the Race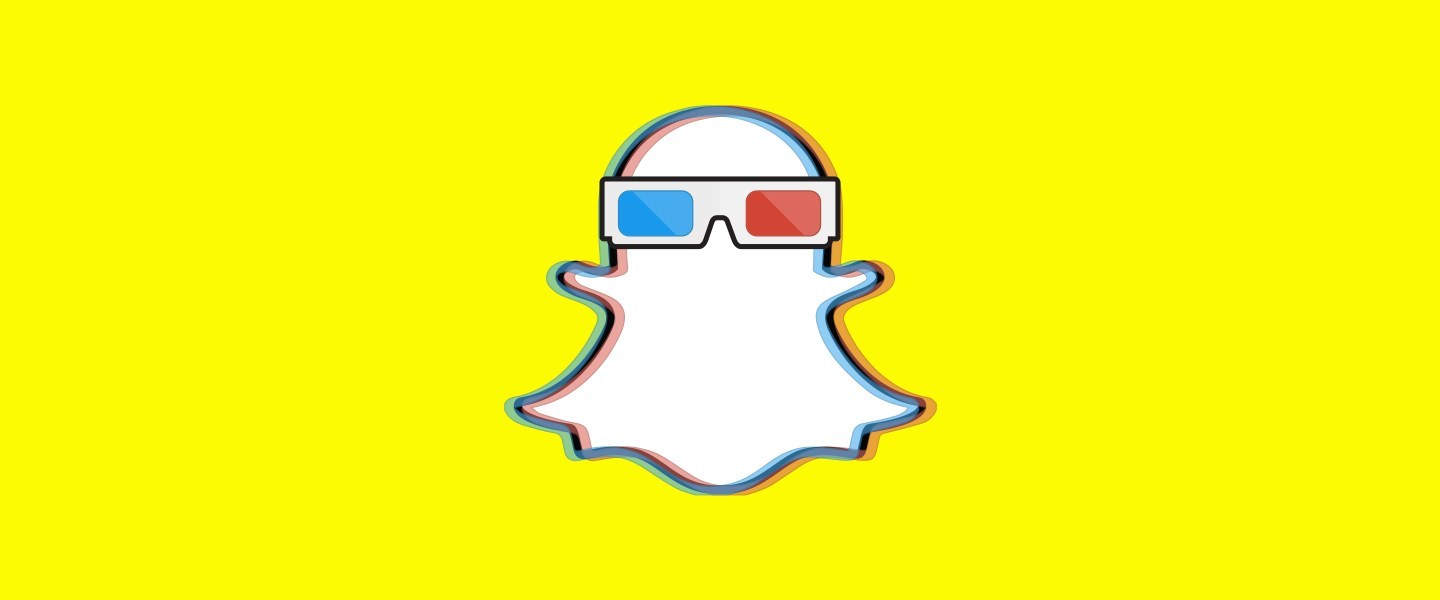 Last year, Snapchat was written off by many a trade publication. However with its Q4 2018 earnings recap, Snapchat surprised not only Wall Street (stock jumped a surprising 18% after the announcement), but also skeptical brand marketers. Here were some highlights from Snapchat's last year:
After two quarters of losing daily active users, Snap was proud to share that user growth has remained steady at 186 million users.
2018 showed positive revenue growth of 36% to $390 million.
In the US, 70% of 13-34 year old's were reached by Snap's premium mobile video ads.
This shows that Snapchat still has some skin in the game, particularly with respect to Influencer Marketing and branded content. Here are a few reasons why Snapchat is still an attractive platform for brand marketers (and has a few small wins over Instagram) :
Less Fraud: Since everyday Snapchat users connect via phone number, user name, or snap codes – users are more often than not connecting with real people. This differs from Instagram, where Influencer Marketing fraud is a much-talked about industry issue. Categories like Fashion, Entertainment, and Travel are inundated with fake followers. Snapchat allows a more intimate following/follower group.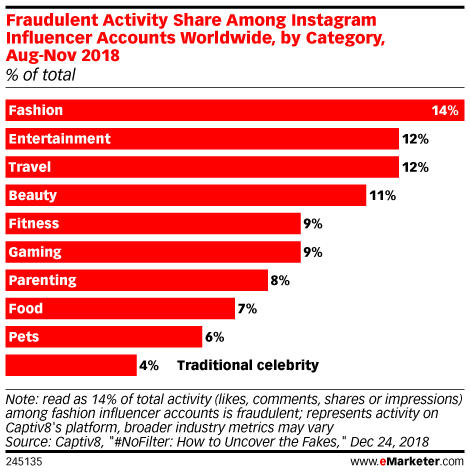 Less Algorithm Drama: A common complaint amongst Instagram influencers is that audiences are not always able to see their latest content, but are able to view stories (or vice versa). The issue is that the Instagram algorithm lets users see more of what they're interested in – meaning that the less you engage with an Influencer the less likely you are to see a new post in the feed. Compare this to Snapchat, where creators essentially project content in a channel setup within the Discover Feed. Snapchat caught a lot of flack for this redesign, but it has remained a consistent way for creators to share content.
Snapchat Mobile Ads: At one point, Snapchat was creating branded content filters, which were killing it amongst users and served as a great way for brands to create major brand awareness. Snapchat offers a variety of objectives through ad targeting: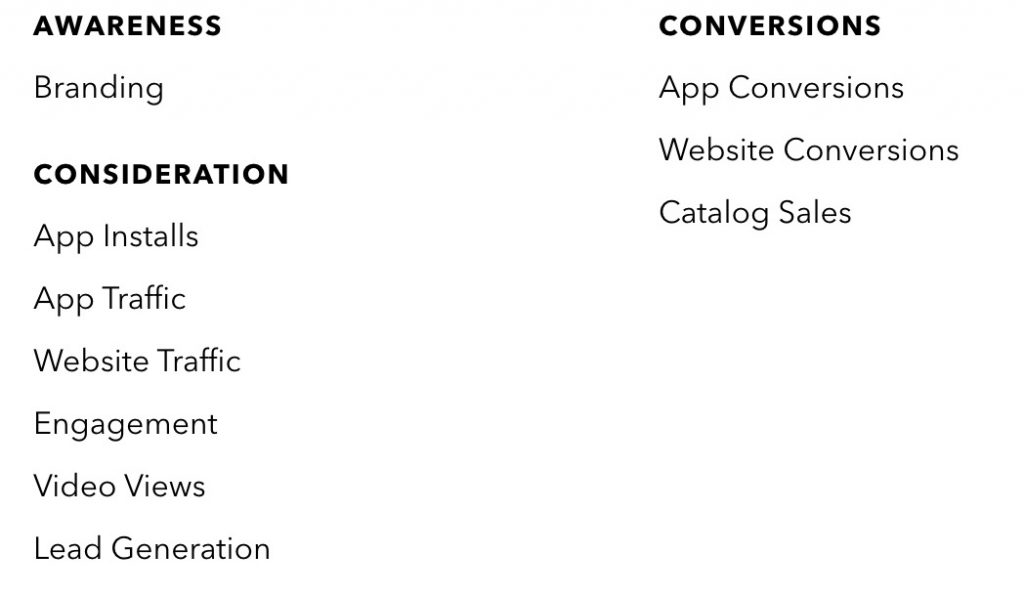 There are traditional Snap Ads, Collection Ads (think Carousel but for Snapchat), Story Ads, AR Lenses, and Filters.
Interested in playing with Snapchat? Reach out and let's plan your Snapchat strategy now!