Instagram Influence Report: Ice Cream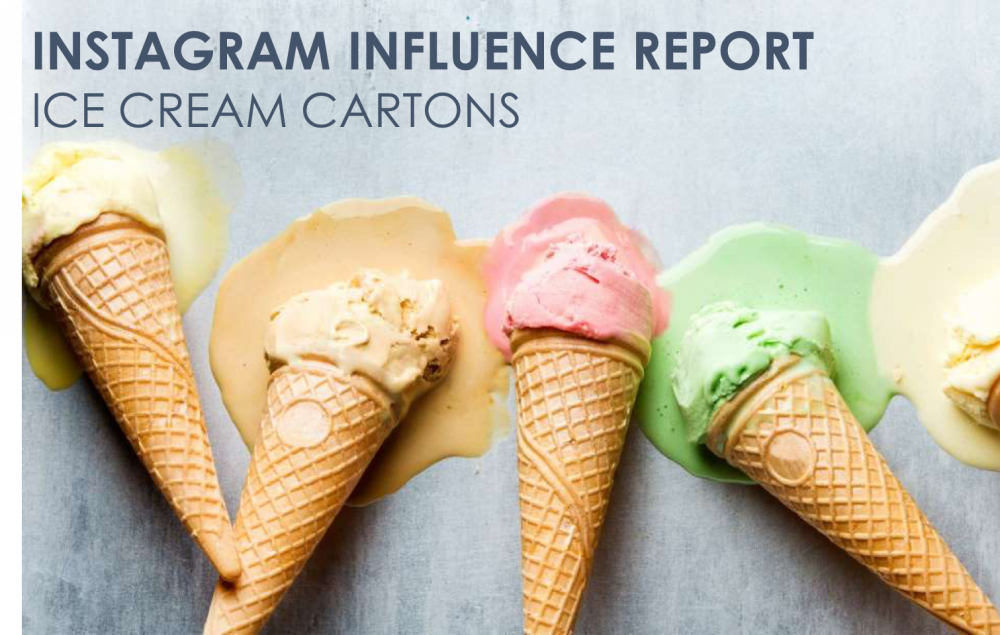 Welcome back to our industry benchmark series, an ongoing research project where we examine the degree of influence brands from various industry categories have on Instagram. This week, we're examining the top store bought ice cream cartons on Instagram. Some key findings:
The Health Food Craze: The #1 brand, Halo Top, positions itself as a healthy alternative to ice cream with its low-calorie, high-protein, and low-sugar treats. It has driven significant noise across the multibillion-dollar ice cream industry with its "Stop when you hit the bottom" motto, encouraging consumers to dip into the sweet treat every night.
Decadence At Its Best: Häagen-Dazs came just behind Halo Top for Posts and Contributors during the time period. The ice cream maker, known for its creamy, indulgent treats recently partnered with Nur Fazura (3.7m followers) to promote their new packaging, leading to the top post with over 52k engagements.
Unilever Brands Drive Top 10: Four of the top 10 brands for all three metrics are under the Unilever umbrella, including Ben & Jerry's and Talenti. The Ben & Jerry's brand known for their original flavors and cheeky names, also shares a strong passion for political activism across Instagram, driving conversation with their fan base.