Instagram Influence Report: Cruise Ships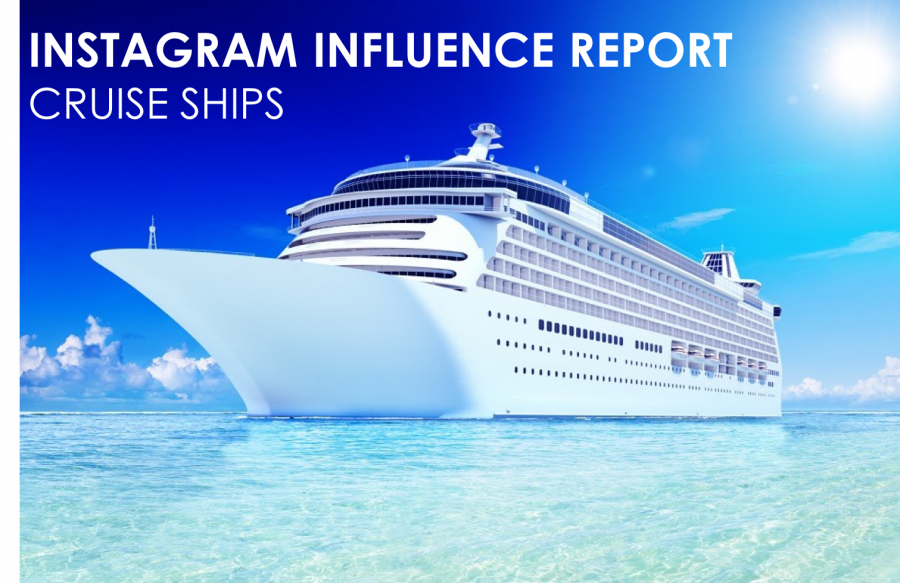 Welcome back to our industry benchmark series, an ongoing research project where we examine the degree of influence brands from various industry categories have on Instagram. This week, we're examining the top cruise ships on Instagram. Some key findings:
Royal Caribbean Makes Waves: The international giant, named "Best Cruise For the Money" by U.S. News & World Report, took the #1 spot across all three metrics. Among some of the top content posted over the 90-day period was by actor Carlos Pena (1.6m followers), where his post generated over 80k likes.
Carnival Cruise Takes Second: Carnival is the largest cruise line in the world, based on number of passengers per year and ships in fleet. The shear size of their footprint has helped to drive conversations on social. Their #ChooseFun approach has incentivized fans to share their experiences on Instagram, tagging all their adventures while onboard.
Family Fun Drives Noise: With over 20% of the US population under the age of 18, family friendly vacations are a big business. While the majority of cruise lines offer activities for children of all ages, the Disney Cruise trumps all of them. And it isn't just popular amongst kids, 40% of those using the hashtag are 25-34 years old.
Want to learn more? Download the full report today!