Instagram Influence Report – Fast Food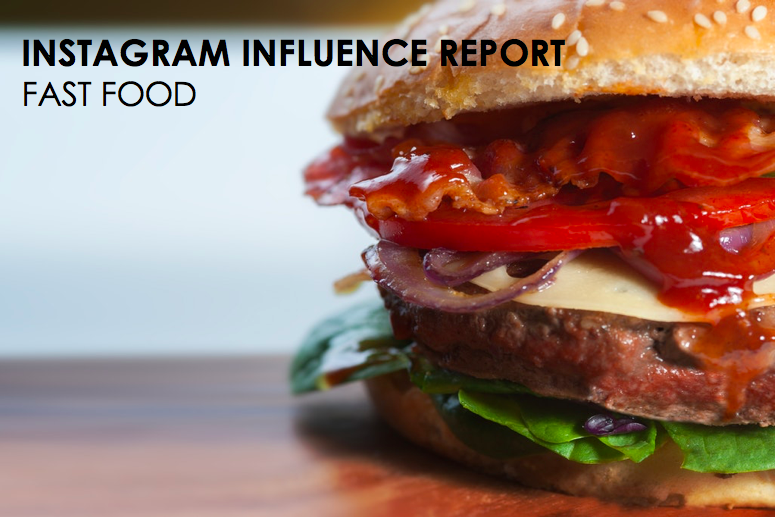 Welcome back to our industry benchmark series, an ongoing research project where we examine the degree of influence brands from various industry categories have on Instagram. This week, we're examining the top fast food brands on Instagram. Some key findings:
McDonald's succeeds with scale – McDonald's sits at the front of the pack among fast food brands on Instagram, accounting for more than a third of all contributors, posts and engagement in the past 90 days. One likely reason for the brand's high social activity is its massive scale: the restaurant brand spends more than $2 billion per year on advertising and oversees more than 36,000 locations in more than 120 countries.
"Hodor" helps KFC into second place – KFC came in second in Instagram contributors, posts and engagement after McDonald's. One reason for the high level of activity is the chain's recent TV commercials, one of which included Game of Thrones character Hodor (Kristian Nairn).
Pizza Hut users debate pineapple topping – an ongoing debate over whether it's appropriate to put pineapple on pizza has helped to boost the success of several pizza chains on Instagram. However, one pizza chain that's seen extra activity as a result of the discussion is Pizza Hut, which ranked third for both the number of Instagram posts and engagement during the period studied.
Want to learn more? Download the full report today to learn which fast food brands are racing ahead of the competition as they look to drive the highest share of voice and overall engagement.