How to Score Big This Football Season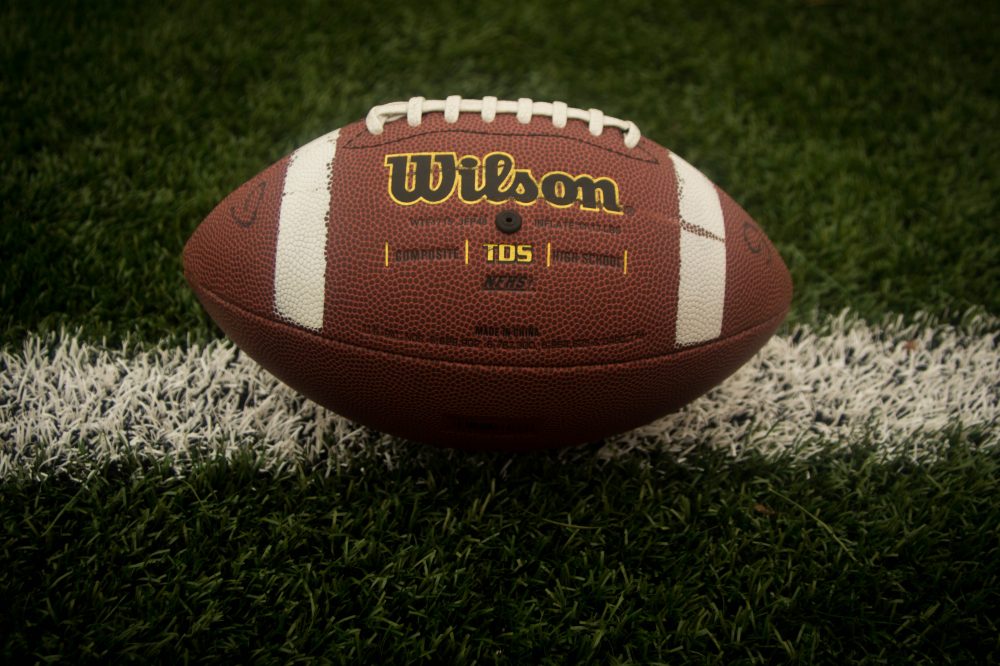 It may still be August, but it's almost the official start of football season, the time of year when professional, college and high school teams across the country begin their annual face-off on the gridiron. Not surprisingly, football is also a popular marketing opportunity for brands. But as many marketers will admit, sponsorship packages can be expensive. One 30-second TV spot in last year's Super Bowl cost a cool $5 million, and other prominent football events aren't cheap either. But there is an alternative: influencer-themed football campaigns.
As it turns out, the high costs associated with football sponsorships are leading more marketers to launch influencer campaigns to maximize their investment. Not only are football-themed influencer campaigns more cost-effective, they can also "cut through the noise" of a crowded football TV environment and offer new ways to engage football fans online. But where do marketers start when considering a football-themed influencer campaign? We did some research using our Captiv8 insights tool, along with consulting our in house experts, to offer some tips on how to build your next football sponsorship.
Finding the right hashtag
One of the first challenges with any influencer campaign is understanding the online conversation. Here's a few examples of some of the most popular hashtags we found on Instagram in the past month:
#NFL – not surprisingly, one of the most-used hashtags associated with American-style football is #nfl, accounting for more than 85 million social engagements. This is probably the best football hashtag, as it refers specifically to the American-based league.
#footballgame – closely matched with #NFL is #footballgame, which racked up 97 million engagements. It's worth a bit of caution when reviewing this hashtag, as it's often used interchangeably by international sports fans who are talking about soccer.
#footballseason – another popular football hashtag is #footballseason, which accounted for 56 milion engagements in the last month. This hashtag, which also quite popular, also has the same issue as #footballgame in terms of its dual use by soccer and American football fans.
Another good football hashtag approach is to tap into the energy and passionate discussion related to the most popular teams. Here are some of the most popular college and professional football teams on Instagram based on post volume:
Dallas Cowboys – often known as "America's Team," the Dallas Cowboys have plenty of activity on Instagram, where users have posted more than 1.7 million images tagged with #cowboysnation.
Packers – another fan favorite are the Green Bay Packers. Instagram users have tagged photos with #packers more than 1 million times.
Steelers – the Pittsburgh Steelers are another popular team on social, though not quite in the same "league" as the Packers and Cowboys. #steelersnation has more than 471,000 posts.
Patriots – given their mounting collection of Super Bowl victories, the New England Patriots have plenty of content on Instagram. #patriotsnation has 460,000 posts.
Alabama – the University of Alabama (Crimson Tide) college football program continues to be a big favorite with social users. Users of the team's #rolltide hashtag have shared more than 1.5 million images.
Michigan – the Maize and Blue out of Ann Arbor are another college football favorite. Fans of the Wolverines have shared more than 1.12 million images with the #goblue hashtag. While not all of this discussion is football-specific, you can be sure that during the fall months the content with this tag is heavily focused on the football field.
Creating the right football-themed influencer campaign
How are brands using the power of creators to help drive their football marketing campaigns? There's a number of opportunities. Here are a few of the more interesting strategies involving influencers from the past several football seasons:
Wal-Mart and P&G (reaching unexpected audiences): Football fandom is typically thought to be a male-dominated world. But that isn't always the case. A growing portion of these fans are women, and in particular, the moms of current and former players. Wal-Mart and P&G tapped into this growing audience of football-loving moms through an influencer campaign celebrating game day traditions. The two partners worked with SheSpeaksTV and NFL mom Mama McCourty to discuss their own game day traditions related to food, beauty, and home. The video has collected more than 177,000 views and a steady collection of tweets using the #gamedaytraditions hashtag
NFL in the UK (appealing to casual fans): Football is massively popular in the US. But in markets abroad like the UK, the game is lesser-known in comparison to soccer organizations like the English Premier League. In an effort to help boost interest in the NFL and help educate more casual fans about the sport, the NFL partnered with a number of online creators who were closely associated with sports but not in the NFL to help boost interest. One example of this type of creator was YouTube gaming influencer Bateson87, who is known for his broadcasts of video games like Madden NFL. The NFL recruited a player from the LA Rams to challenge Bateson in a live Madden competition, offering a great way to further educate potential fans.
Pepsi (go behind the scenes): The heart of football action may be on the field. But there's still plenty of football-related activity happening off the field that marketers can tap into to create influencer content. One example of this is food, which forms a core component of football tailgates, viewing parties and get-togethers. Pepsi tapped into the strong association between food and football for a special "Game Day Grub Match" competition featuring several influencer chefs. The winning influencer went on to host a special behind-the-scenes Super Bowl experience on Tastemade's Snapchat Discover channel.
Football season offers a rich range of opportunities for marketers looking to associate their brand with one of Americans' favorite sports. But marketers don't have to buy a Super Bowl spot to create a winning campaign. Instead, the growing success of influencer-themed football campaigns offers a promising new strategy. Want to talk social media, influencer ideas and football with the Captiv8 team? Reach out today to get started.