The world of social marketing is changing. Emerging platforms, like Instagram and Vine, are redefining how audiences view and interact with content, and the brands that change their approach to social will reap the rewards. This year, we have seen an explosion in the growth of influencer marketing on emerging social platforms, as these influencers increasingly partner with brands to create innovative, lucrative, and engaging sponsored posts.
Among the findings, we found that about everyday over 4,000 paid posts are published, up from last year's 2,000. Yet only 0.15% of the 80M+ Instagram posts per day are sponsored, which means we are far from the saturation point of influencer marketing.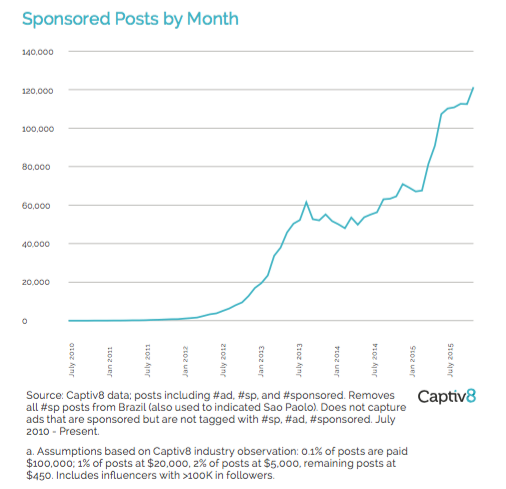 Download our 2015 State of Influencer Marketing report to see the biggest trends of 2015.