Captiv8 Creator House Recap
On March 10th and 11th, we invited creators to Hollywood Hills for our first ever Captiv8 Creator House! In order to ensure safety, the creators were invited in small groups and we provided rapid on-site COVID testing upon entry. We brought these influencers together with a few objective goals. First, we simply wanted to help these creators film captivating content for their audiences. Second, by bringing together creators from different walks of life, we wanted to hold sessions of what we called "Brand Roundtable". During these sessions, we allowed the creators to share some of the brands they believed were making the greatest impact across social media. Additionally, our creators were given the opportunity to introduce themselves to brands that we work with! Lastly, we wanted to discuss the future of content creation and influencer marketing from some of today's biggest creators.
A few of the commodities provided at the house were ring lights, made-to-order paninis, a popcorn bar, a smoothie bar, and tons of photo-ops! Each creator had two hours to film content, enjoy the scenery, and introduce themselves to the brands we work with.
Jason Nash
Co-host of the weekly Views podcast with David Dobrik, YouTube superstar Jason Nash stopped by for day 2 of the Captiv8 Creator House. With over 10.04M total followers across all social channels, Nash chatted with us to share his insights on influencer marketing.
Mai Pham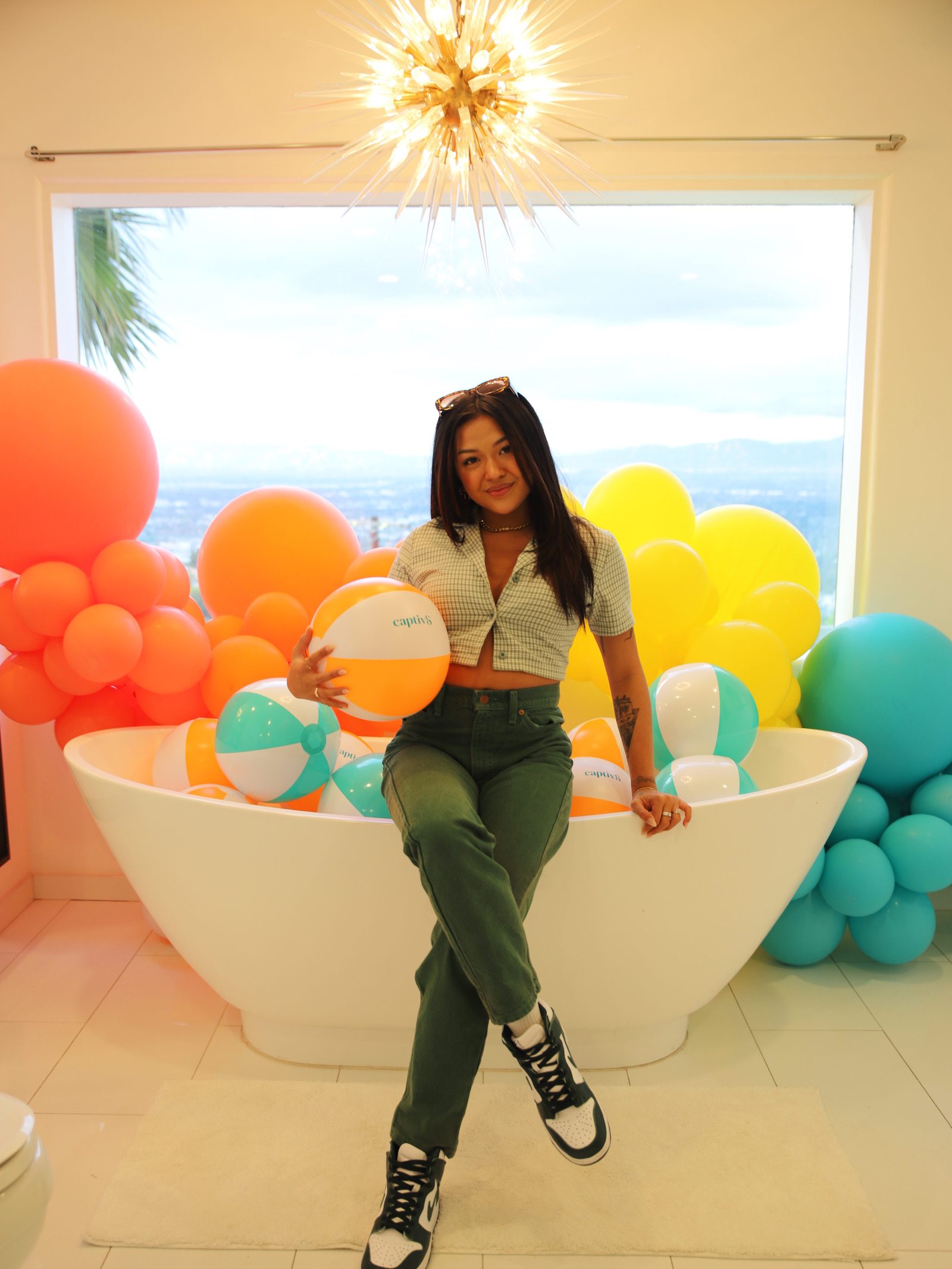 Joining us during day 1 of the Captiv8 Creator House was beauty and lifestyle influencer, Mai Pham. She shared with us that she had been a Youtuber since she was 7 years old, and now she has a total social following of over 2.3M! Pham also just moved from Canada all the way to LA and is ready to take her content to the next level as she has been documenting her move.
Monroe Capri Bryant
Monroe Capri Bryant can be seen filming content at the Captiv8 Creator House for her 2.25M followers. Bryant is well-known for her basketball and lifestyle content. Her first viral TikTok was a video of her playing basketball in a dress! Since her viral video, she has since to LA and is ready to push out more content for her followers!
Pierson Fodé and the Sharbino Family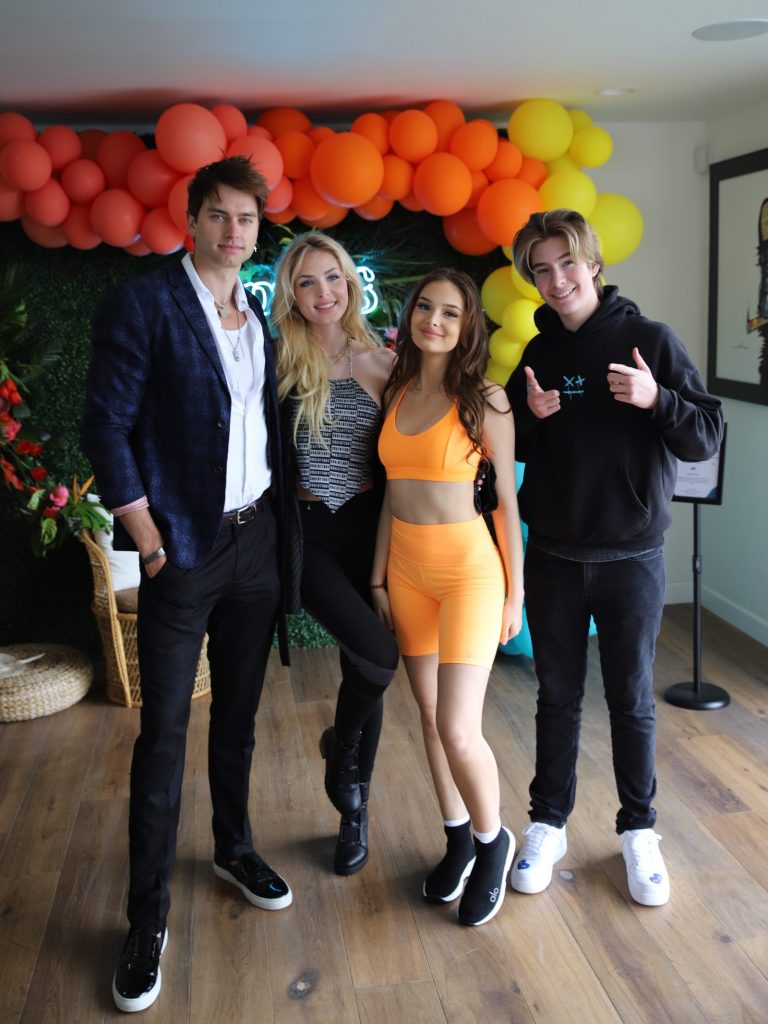 Stopping by for day 2 was Pierson Fodé joined by Saxon, Brighton, and Sawyer Sharbino. This group is well-known for their acting roles and appearances on shows such as Jessie, Friday Night Lights, The Walking Dead, Criminal Minds, and Law & Order: SVU to name a few. Check out some of the content they filmed at our creator house!
Total followers:
Pierson Fodé – 3.20M
Sawyer Sharbino – 3.05M
Brighton Sharbino – 1.34M
Saxon Sharbino – 991.5K
Sav Palacio
With over 850K total followers, Sav Palacio is well-known for her beauty and lifestyle content. Palacio killed her brand introductions and we can't wait to see what comes next!
Holly Allen, Morgan Willett, and Analyse Talavera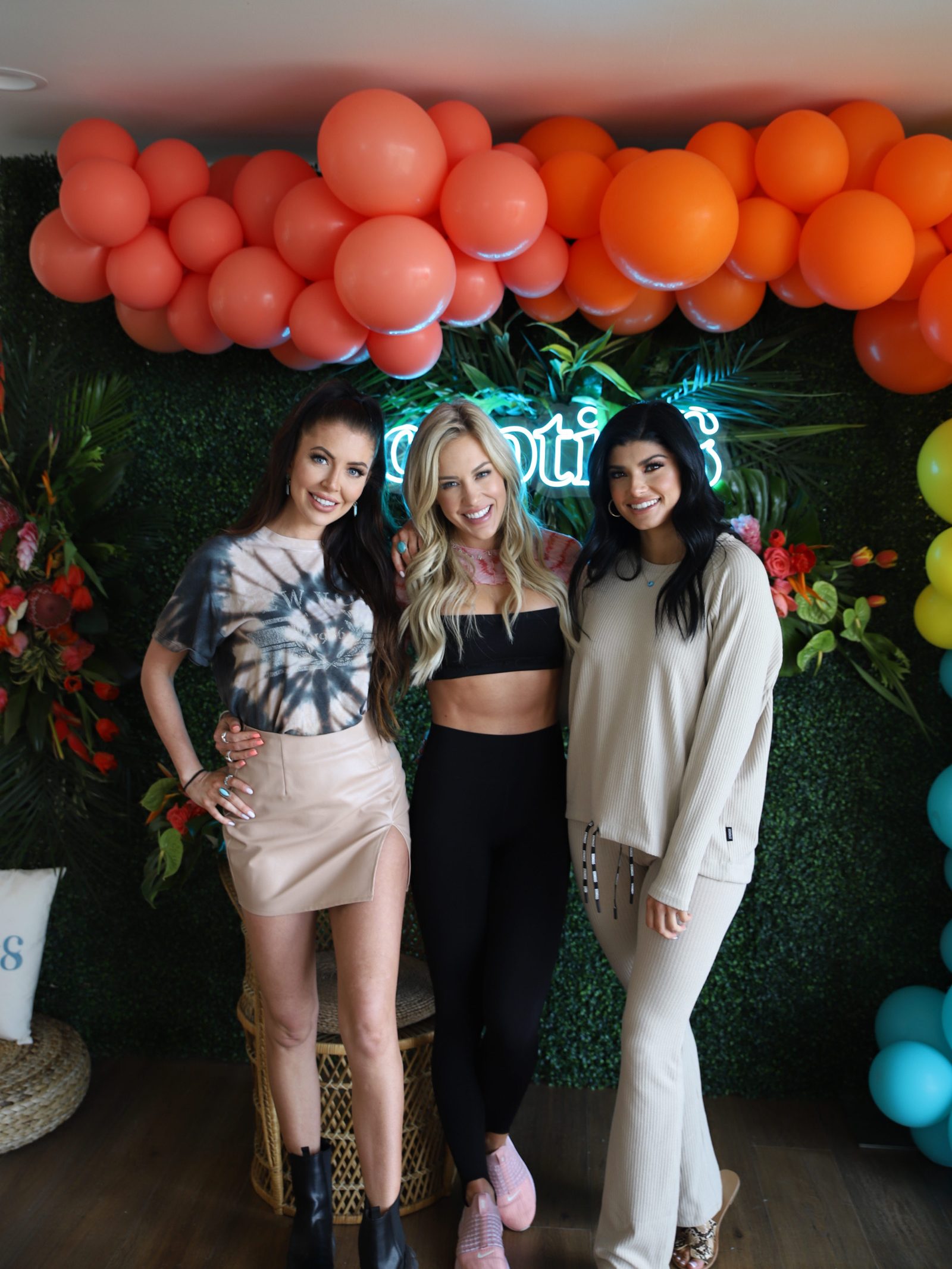 The first group of creators to join us during our event were Big Brother contestants Holly Allen, Morgan Willett, and Analyse Talavera. From being on a reality TV show together to now creating a job from it, these ladies work hard to maintain their social presence even after the show!
Total Followers:
Holly Allen – 489.63K
Morgan Willett – 378.47K
Analyse Talavera – 126K
Conclusion
In conclusion, we were joined by; Jason Nash, Mai Pham, Pierson Fodé, Sawyer Sharbino, Monroe Capri Bryant, Brighton Sharbino, Saxon Sharbino, Sav Palacio, Holly Allen, Morgan Willett, and Analyse Talavera for the first-ever Captiv8 Creator House! If you're a creator and would like to become Captiv8 Creator, sign-up here! Additionally, if you're interested in learning more about creator strategy, influencer marketing strategy, and more from industry experts, reach out to us today!