March Madness is in full effect! The tournament has always been unpredictable but this year has been especially exciting with tremendous upsets in just the first few games. With basketball on our minds before, during, and after work, it's only right that we highlight influencers that live and breath basketball! This week's influencers have a true love and passion for the sport, check them out here!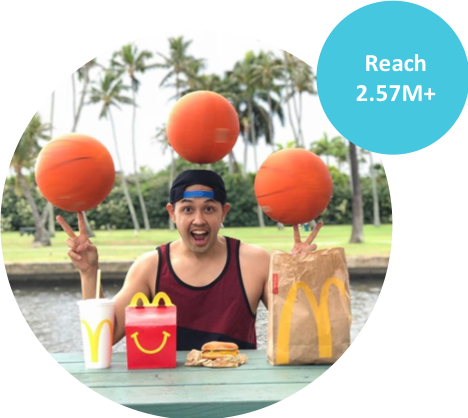 Kalani Ahmad is the social media influencer best known for his unique talent with basketballs. Kalani's unique talents set him apart from the rest of the people in Hawaii, as he spins, juggles, and create some pretty cool trick shots with basketballs. You might have seen him on America's Got Talent, and since then he has amassed a tremendous social reach. Kalani began playing basketball when he was ten years old, and continues to follow his passion while sharing his amazing talent with the world.
Rachel DeMita is the TV personality who became popular from hosting and producing the first-ever TV show broadcast through a video game, NBA 2KTV. Rachel is also well known for her social media channels where she posts life and style content, and of course – basketball. Don't mistake this pretty face on the court, Rachel will take you to school!
Johnny Stephene aka Dribble2Much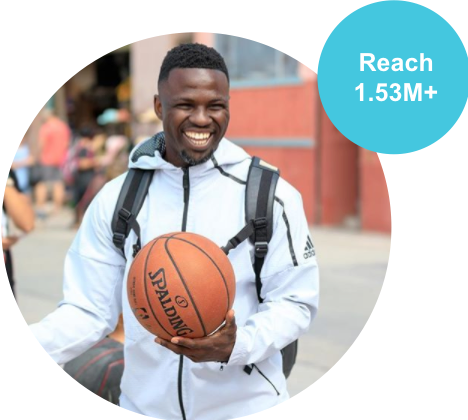 Johnny Stephene, best known as Dribble2Much, is a NBA basketball skills trainer who has worked with many of the league's elite players, including Kevin Durant, Demar DeRozan, Anthony Davis, and Chris Paul. Johnny created the brand "Handle Life" in which he hopes to inspire, guide, and motivate athletes and the everyday person to perfect their craft and to follow their passion through innovation.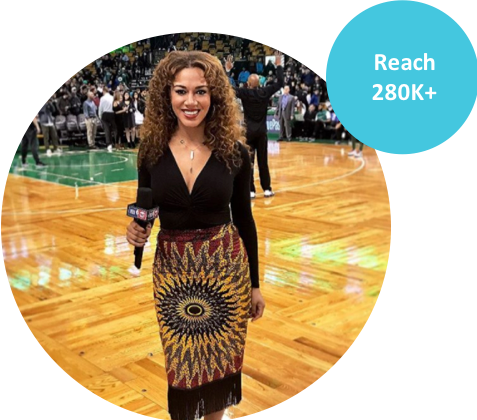 Rosalyn Gold-Onwude is a basketball analyst who calls games for NBA on TNT, Pac-12 Network, NBA TV, and the WNBA's New York Liberty. Rosalyn has had an outstanding basketball career, winning 2 state titles in high school, and despite having a knee injury, she had a successful career at Stanford University. She helped take the team to the Final Four 3 consecutive times, and was honored as the Pac-10 Defensive Player of the Year, quite the resumé right? Rosalyn then began her career as an analyst with the Golden State Warriors and has since then become a top analyst for all things basketball. Rosalyn isn't all ball though – if you are looking for style, check out her social channel!