Influencer Marketing for CPG Brands – Finding Creators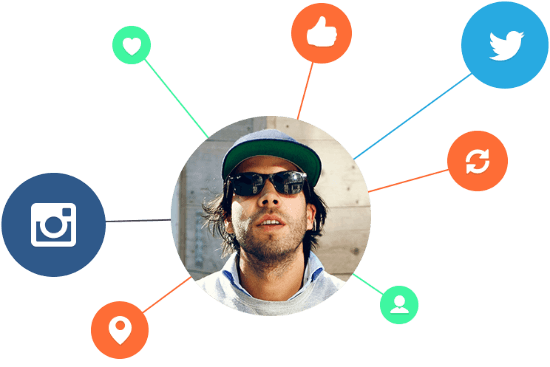 By now, most marketers are aware of the growing interest, marketing dollars and success attributed to the discipline of influencer marketing. But as influencer marketing grows in popularity, and more brands take an increasingly sophisticated approach to the practice, many executives are rightfully asking how this increasingly popular marketing discipline applies to their specific industry or product category.
With this question in mind, Captiv8 is launching a multi-part series of deep dives into influencer marketing best practices for some of the world's biggest consumer industries. This month's focus is on CPG (consumer packaged goods) brands. In our first post for the CPG sector, we took a closer look at some of the reasons why influencer-focused campaigns are proving so effective for the industry. But knowing why influencer campaigns are effective is only part of the story.
Who are some of the best creators working with CPG brands today? And what kinds of content themes best align with CPG marketing content? Using Captiv8's long history of successful work with CPG clients, along with extensive knowledge of the creator space drawn from our insights tool, here are some suggestions. We break down some of the top communities with relevance to the CPG space, along with a few of our favorite partners.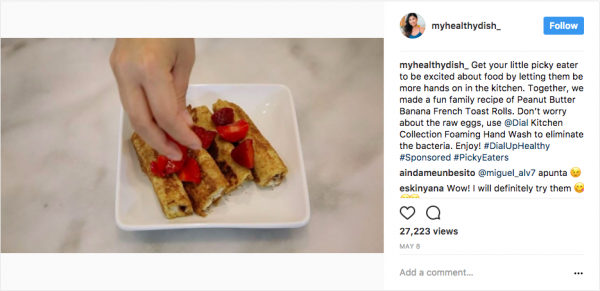 Food-Focused Creators
Not surprisingly, creators who post about food are a natural fit for the CPG space. With their built-in repertoire of recipe ideas, cooking tips and food inspiration, food-focused creators make a great match for any brand trying to build awareness with consumers in the kitchen. It's exactly why Captiv8 helped Dial Soap partner with many of these creators for its Dial Up Healthy Campaign. Some recent partners worth considering:
Katie Lee (Katie Lee Kitchen) – boasting more than 410k followers, Katie has earned a reputation as a popular host on the Cooking Channel, where her favorite subject is foods you can eat on the beach.
My Nguyen (My Health Dish) – over 990k fans follow My Nguyen's cooking tips on how to prepare your favorite food dishes with a healthy twist
Mom Creators
As Captiv8 explained in research whitepaper, Unlocking the Millennial Mom, moms are often the family decision-maker, giving them significant influence over family purchases. CPG brands that partner with mom-focused creators find they are a very versatile group, able to share their opinions about a variety of different product categories within the CPG industry. Some of our top picks:
Amber Clark – with over 1.65m followers, Amber brings a significant fan base to brands looking for mom partnerships. Her posts split between beauty and fashion content, as well as updates on fun activities with her family.
Carlie Stylez – Carlie started as a YouTube vlogger and now commands a significant presence of 1.55m followers across social, where she shares her daily life…mommy and beauty tips included!
Arielle Charnas (Something Navy) – although Arielle has picked up more than 1.09m fans from her style-savvy posts about fashion, she's increasingly sharing a behind-the-scenes look at her family life and activities like meal time.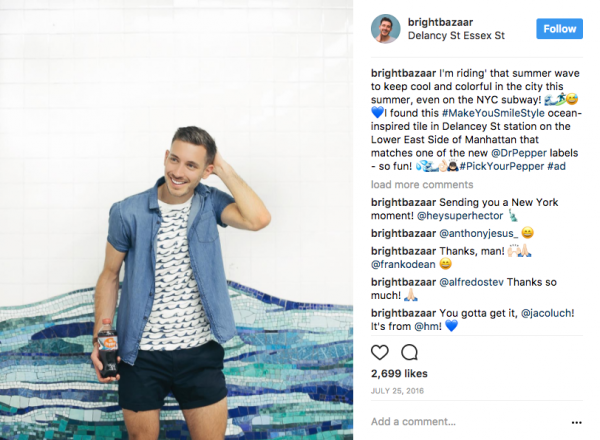 Style and Travel Creators
Fashion and travel may not seem like an immediate fit for a CPG marketer, but increasingly, many are discovering this group's crossover potential. Fashion and travel-focused creators can actually be a great way for CPG brands to extend their appeal online, particularly for more trendy youth-skewing products like sodas, juices, and snacks. Consider the success of Dr Pepper's Find Your Pepper campaign as one example.
Will Taylor (Bright Bazaar) – this creative consultant, style lover and world traveler loves to entertain his fans with pictures of faraway places and eye-popping home interiors. He's been a great match for brands like Dr. Pepper while promoting their special bottle labels promotion.
Karisma Collins – this glamorous fashion creator has collected more than 650k fans thanks to her killer looks and fashion-forward style. Collins was another creator who was a great match for Dr. Pepper's special bottle labels campaign.
There's plenty of diversity within the CPG-focused creator space. Whether your brand is building a campaign to sell soda or soap, give one of these creators a a look for your next campaign. For our next post in our industry-focused influencer series, we'll be taking a closer look at content strategies for CPG brands. Stay tuned!