Campaign Spotlight: Creators Celebrate M&M's New Flavor
M&M's is already one of the world's best-loved candy brands. In recent years, this instantly-recognizable chocolate purveyor has been looking for new ways to expand its product offering and create new levels of excitement among consumers, a goal which has led to the creation of all sorts of new M&M product extensions and flavors. In fact, in April 2017 the brand was preparing to launch its newest creation, a caramel-flavored M&M timed to coincide with National Caramel Day, and they turned to a savvy creator-driven content marketing strategy combined with a partnership with grocery chain Meijer to help make it possible.
Campaign Setup
As part of the effort to build buzz around the upcoming release of its caramel-flavored M&M's, Mars and its release partner Meijer worked with Captiv8 and used its insights platform to identify appropriate creators who could participate in a behind-the-scenes tour of an M&Ms factory and create authentic content on the brand's behalf. A few steps later, two creators were selected: musician Maddi Jane and food-focused creator Bobby Parish from "Flav City." Maddi Jane boasts more than 126,000 followers on Instagram and more than 1.3 million fans on Facebook, while Bobby's Flav City presence has 200,000 Facebook fans and 53,000 Instagram followers.
Maddi's easy-going social media presence is all about having fun and good times with friends: content with strong appeal to her youthful teen/millennial-skewing audience. She's also a highly accomplished musician who shares behind-the-scenes glimpses of her songwriting and recording process: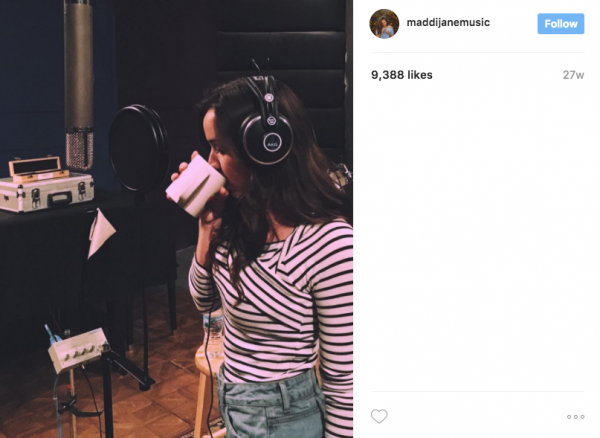 Bobby's social presence, meanwhile, is all about food. He's an accomplished chef whose home cooking demos, tips, and tricks have earned him a food-loving following on social: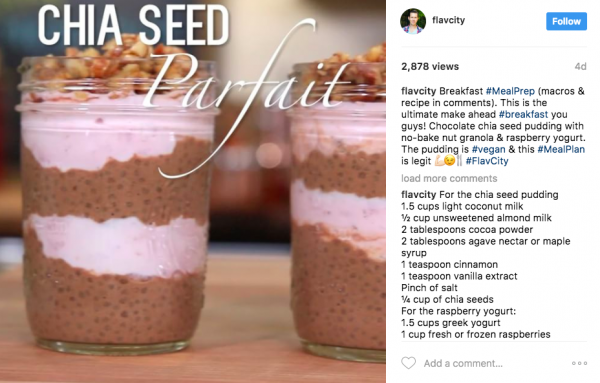 Execution
To help celebrate the launch of M&M's upcoming flavor, Maddi and Bobby were invited on a behind-the-scenes tour of one of Mars' factories. Before they left for the factory, and to help build excitement and pre-awareness for the visit with their followers, both creators posted about the flavors and announced their visit on social media: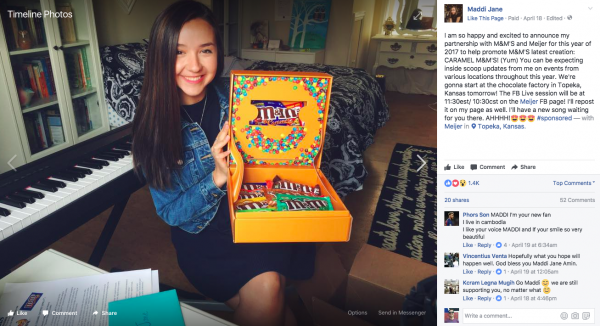 Once they arrived at the factory, both creators took part in a variety of fun-filled activities organized by their hosts. After meeting the iconic M&M characters and getting an insider's look at how these famous candy-coated chocolates get made, each creator put on a mini "performance" showing off their unique talents. Bobby prepared a cooking demo incorporating the new flavor:
Meanwhile, singer Maddi Jane debuted a brand-new song for Mars employees and to an online audience watching the factory visit via a live Facebook feed broadcast from Meijer's Facebook page: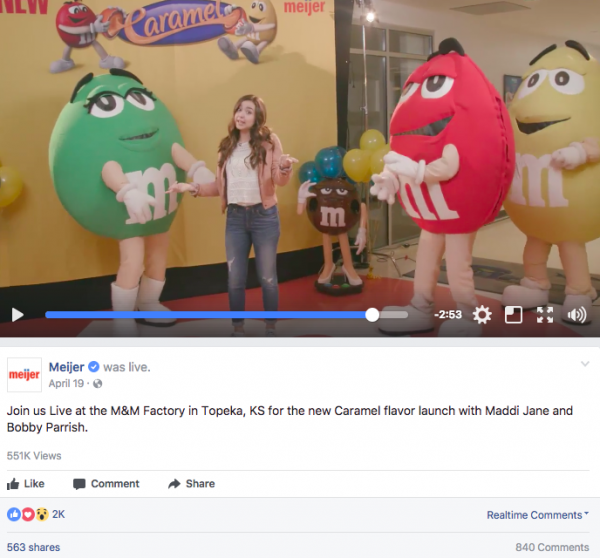 Results and Key Takeaways
The combination of these two popular creators, combined with a unique activation approach to the creation of their influencer campaign content, proved to be a sweet success for M&M's and Mars. Although the final results of the campaign are still in progress, its performance to date has already been impressive. So far, Maddi and Bobby's posts have contributed:
Total Likes: 25,820
Total Views: 551,000
Total Reach: 6,509,458
What made the campaign work so well? There are a couple of key takeaways:
Behind-the-scenes content is a great strategy for creators – When looking for content approaches for creator campaigns, insider access is a great approach. Creators are usually excited to get access to normally off-limits locations and experiences they can share with their followers. In this case, the insider access to the M&M's factory and advance preview of their new flavor was the perfect recipe for compelling content.
Highlight influencers' unique talents – It's always important when working with creators to highlight their authenticity and to let their unique talents shine. While the approach of most marketers is naturally, to put the focus on the product, there's a huge benefit to letting the creators tell their own story using your brand as the vehicle. Maddi was able to debut her music for a new audience, and Bobby was able to show off his top-notch cooking skills. Both managed to work in M&M's in a way that felt organic to their followers rather than feeling too much like a glorified ad for the brands.
Ready to take your influencer campaign to the next level? Let Captiv8's proprietary social insights tool and team of experts help put your campaign on the road to success.