The Burning Man Conversation
It's been a little over a week since 'The Burn' and while most have recovered, the majority of people are still reminiscing about the glorious dessert adventure. Burning Man is a unique event in that those attending are encouraged to unplug and go 'off grid', so while that likely leads to new levels of enlightenment and a fresh perspective on the day to day grind, what does that mean for your followers on social? Everyone is left in suspense because of the 3-5 delay in seeing what went down. Curious to see how this year's Burn compared to last and who was driving the conversation, we dove into our Insights platform and pulled some interesting stats for #BurningMan…
Social is Becoming a Larger Part of the Burn

The majority of social posts occur immediately following the event; there is a 3X increase in the number of social posts 1-3 days after the event.
There is a +35% increase year over year in the number of posts during peak posting times.
Supermodels are Part of the Convo
The top contributors this year, based on # of followers, are super models Karlie Kloss and Heidi Klum followed by fashion designer Stella McCartney.
Gender is Almost Evenly Split & Older Millennials Take the Largest Share

While there isn't a big difference in the number of females to males, when it comes to age range the 25-34 group is most prominent with 48.29%.
Californians Are Most Active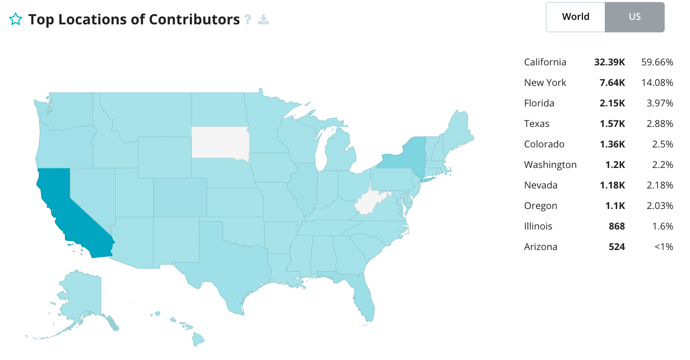 Those in California contributed the most to #BurningMan this year with close to 60%, followed by New York (14.08%) and Florida (3.97%).
The Breathtaking Sky Was the #1 Hit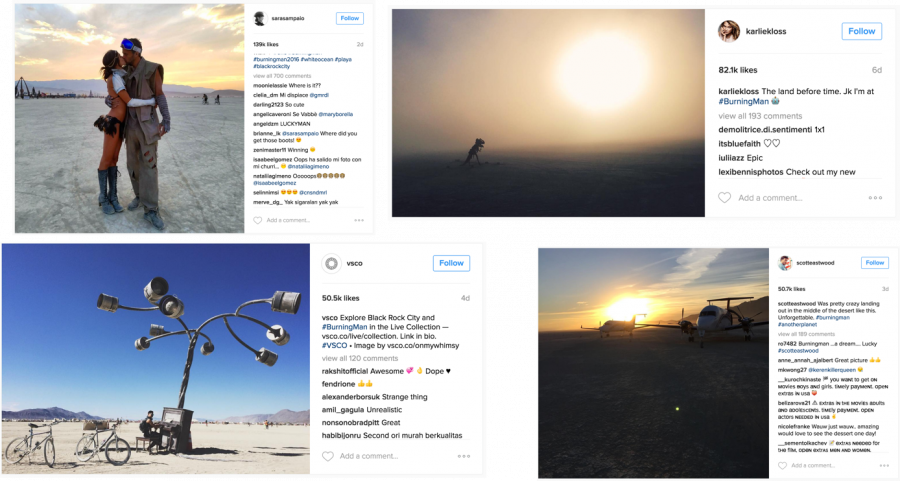 Taking the #1 spot for Instagram posts based on likes is Portuguese super model Sara Sampaio with a snap of her and her bae in front of a beautiful backdrop. Karlie Kloss' photo of the sun with a beautifully framed art exhibit, came in as the #2 post for #BurningMan this year (based on likes) with over 82k.
For data on any social account or hashtag, try out our Insights platform today! First 14 days are free.