Why You Should Care About Instagram Stories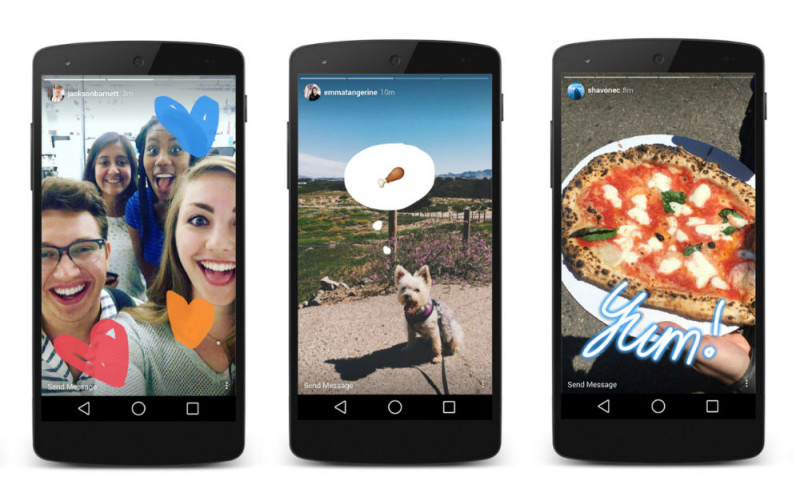 This week marked big news for Instagram…they followed in their newer, shinier rivals footsteps and launched Instagram Stories. Stories allows you to share real-time moments that last 24 hours to either your entire follower list or a select group of individuals. Aside from being another way to share your daily diary, why should you care?
New Format = New Marketing Opportunities
Platform performance, follower count and content varies greatly based on who the creator is. Some are more focused on YouTube while others prioritize Instagram. As a brand, Instagram Stories opens up a whole new wave of sponsorship opportunities and we've already started to see brand interest. Partnering with creators during live events, in that "real life/unedited" format, has proven to be successful and a great way to connect with an audience in an authentic way…think behind the scenes/VIP access to anything your heart could desire.
More Reach, Less Attribution?
With another distribution channel, comes the reminder of the pain point the industry has with attribution. Now more than ever, it's important to work with partners that provide sophisticated tracking and reporting so you can fully understand the performance of your campaigns. Brands want to know who and what are driving sales. Influencers produce Oprah effects but if you can't credit individual sources of traffic back to conversions the industry as a whole will stutter in growing spend.
Reality vs Flawless
The update is yet another big move supporting the battle of live unedited videos vs curated, edited content. But which is better for your brand? We've seen both work well but it really depends on your product and goals. Here are examples of both formats from beverage giant, Coca-Cola…
Watch on @CocaCola's @Snapchat as @Cody takes #ChaseHappiness to a new level during the #AAA500! pic.twitter.com/F1lThRTqoT

— Coca-Cola Racing (@CocaColaRacing) November 8, 2015
Well known creator, Cody Johns, has been given Coca Cola's Snapchat reigns a handful of times…taking their followers on a behind-the-scenes look at popular events. In this example he gave followers an insider's view into Nascar – including pit checks, driver interviews and live commentary – showing that you really don't need to travel to every event to feel like you're there and not just in attendance, but getting VIP access.
A creator like Zach, who's content is pure magic, requires post-production editing to make it simply flawless. Here Coca Cola tapped into the mastermind to develop a mind blowing 15-second video that spurred viewers imagination and most likely made them crave a coke. The sponsored content performed very well with over 8m views and 13k comments.
While the launch of Instagram Stories is great the problem still remains…with only 24 hours in each day, how do we effectively see everything? Does the consumer follow their favorite Creator, regardless of platform, or do they go where your favorite type of content is best displayed (ie live moments on Snapchat, Facebook and now Instagram). Those in the marketing space need to be more targeted and focus on sponsorships that matter or it will start feeling like throwing money at the wall.