Who is Your Influencer Best Friend?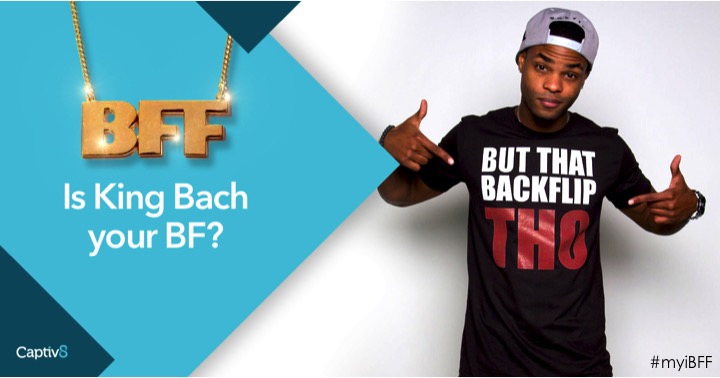 What makes you, YOU?
A) You make everyone laugh and are on every invite list. No party would be the same without you and your dance moves.
B) 6am workouts are a no-brainer and Soul Cycle is your second home. You are always looking for new ways to improve your health.
C) You love music and are always listening to the latest chart topper. Concerts make you happy.
D) You appreciate the beauty in everything. You are the first to try the hottest new lipstick color and love sharing your favorite beauty hacks with your friends.
E) None of the above? That's OK, there are plenty more here. Find out what your social posts say about you and which Influencer you are most similar to! Just simply connect with your Instagram account and let our data scientists do the rest. (Captiv8 will not use this data for any other purposes and will not post on your behalf).
Once you connect with Instagram, Captiv8's artificial intelligence platform will analyze over 500 of the top Influencers' social content and compare it to the content you post. We look at the photos, text, locations, followers, and hashtags to find out which Influencer would be your BFF based on your interests. Your Best Friend has the highest % match in the type of content you post and the other Influencers you match with also share similar interests and personality traits with you.
Find out who your Best Friend is now!
If you are interested in leveraging Captiv8's artificial intelligence platform for your upcoming campaigns, reach out. Our Marketplace enables Brands to discover and match with talent based on real-time audience data across social platforms such as Instagram, Twitter, Vine, YouTube, and Facebook. The analysis includes factors such as geography, household income, ethnicity, age, and gender to predict which Influencers will generate"Oprah Effects" for brands.