The votes are in and the winners were announced at last night's 2016 People's Choice Awards. From the obvious fan favorites like Taylor Swift and Ellen DeGeneres (who now holds 17 People's Choice awards!) to breakout star Priyanka Chopra, the show didn't disappoint. Of course the team here put our bets on winners in the Digital category and were happy to see YouTube star Connor Franta and BuzzFeed's Matt Bellassai take home awards, and a big shout out to all the awesome creators who were nominated.
And now what gets us excited…take a look at #peopleschoice data we pulled from our analytics platform, Insights, over the past 24hrs…
'Favorite Social Media Star' nominee Cameron Dallas had the #1 Instagram post from last night, totaling over 570k likes & comments.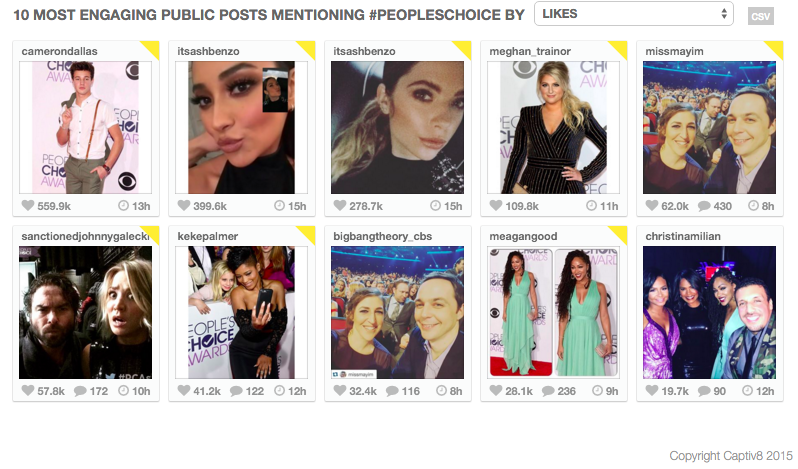 Dakota Johnson ('Favorite Dramatic Movie Actress' winner) was the only individual to make the top hashtags associated with #peopleschoice list.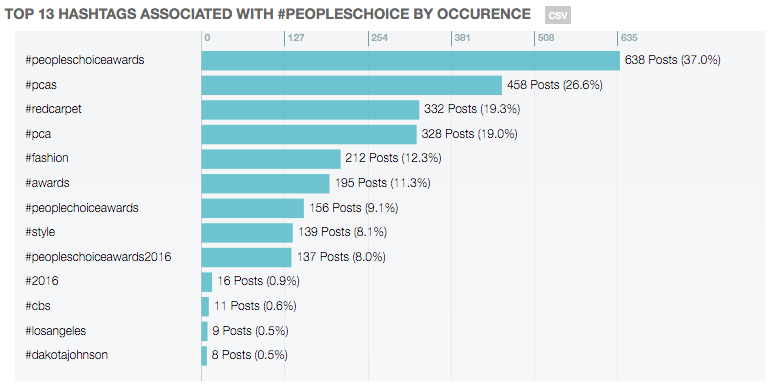 Co-stars of Pretty Little Liars (winner of 'Favorite Cable TV Drama'), Lucy Hale, Ashley Benson and Shay Mitchell, were some of the most talked about celebrities of the evening, making the list for top users tagged in posts with #peopleschoice.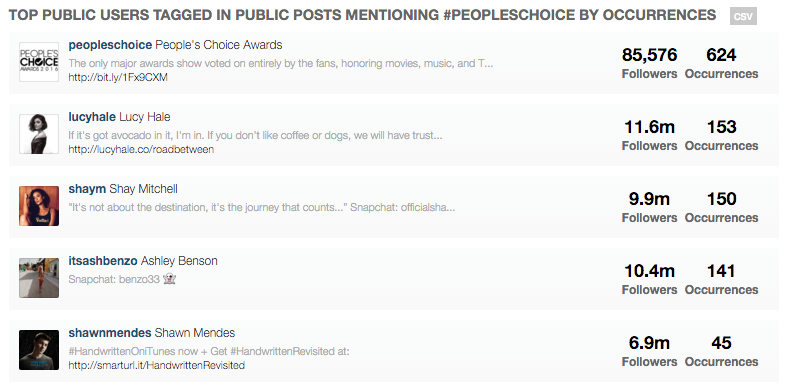 For more data on the event or to get insights into your own account, sign up for a free demo today!